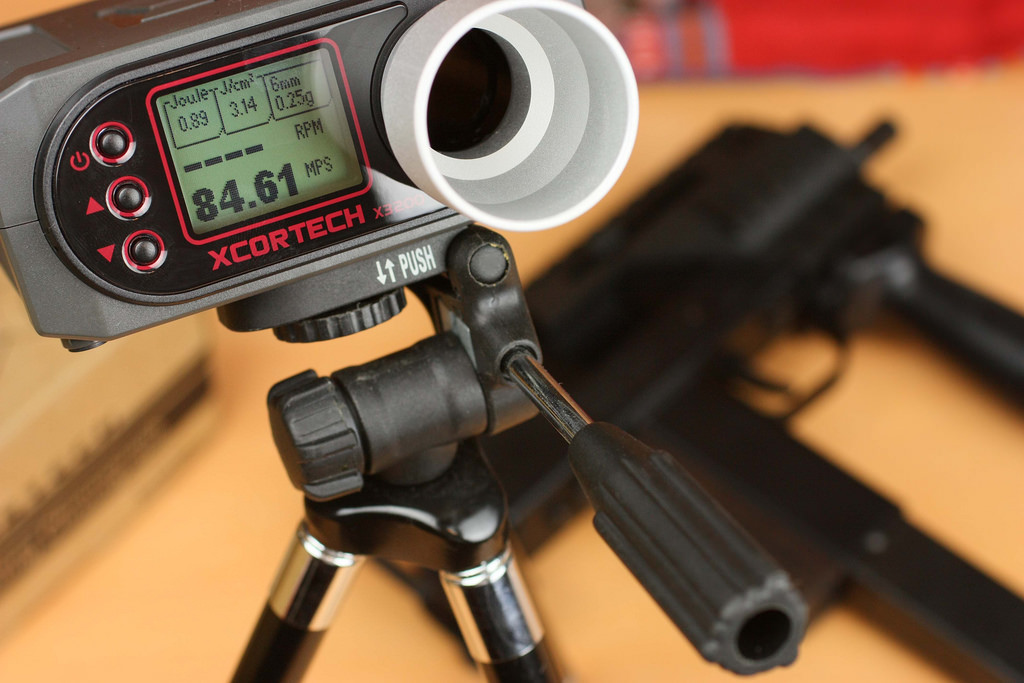 A shooting chronograph is one of the best tools to determine if your gun is shooting properly. It can be used with a variety of guns including; paint balls, airsoft guns, shotguns, and rifles. The best chronograph needs to be very accurate and easy to use, without breaking the bank. To find the best out there, I have scoured chronograph reviews to see what people prefer.
After some research, it is clear that bullet chronographs come in a wide variety. The shooting chronograph reviews I studied are also a varied bunch with no two reviews picking the same top chronographs. So, to make this as accurate as possible, I also went to several outdoor/gun shops to see what they recommend. A good chronograph can really enhance your shooting experience, and is worth the investment.
There are a few things you should know about chronographs before purchasing. Price is one consideration. This is one piece of equipment that can fool you into spending more than you need to. Performance is important, too. How powerful do you need the bullet chronograph to be for your uses. The best chronograph will have an easy, sleek design that is easy to interpret and use. Perhaps the most important aspect of a chronograph for shooting is accuracy. If you consider these four things; price, performance, design, and accuracy you will find the best bullet chronographs for your needs.
Price: Prices for a shooting chronograph varies greatly, form as low as thirty dollars to an astounding eight hundred dollars. Remember that just because the price is low does not mean it is of poor quality or will not work for your particular uses. Finding a good chronograph that fits in your price range can be a challenge, simply because there are so many on the market now…hopefully this review will narrow down that search.
Performance: Bullet chronographs vary widely in what they are capable of, especially what velocities they are rated for. You also want one that will last you for awhile. If you are a gun enthusiast, or an avid hunter with a large collection of guns, then you want a chronograph that can fulfill your needs.
Design: The design is related to price. If you have unlimited buying power than the choices are endless. Some of the best shooting chronographs allow for a stand, and the shooter can attach it to a tripod. Technologies range from the old optical light trap systems, to the newer acoustic, electromagnetic, and even Doppler radar. Now, each shooting chronograph review says different technologies are the best or that they "do the job," But I find that hard to believe with such an enormous price difference.
Accuracy: This is one of the most important aspects of a chronograph made for shooting is its accuracy. Optical chronographs were introduced in the 70's. These work using the bullet's shadow and a timer. The problem's faced with these were different lighting situations could cause inaccurate readings. Then came the CED, which used infrared to detect velocity. This eliminated some problems, but can still have inaccuracies if the equipment or surroundings are not set up right. Magnetospeed is another chronograph that mounts to the end of the actual firearm, but this position offers some problems with accuracy, because it can change the weight of the barrel. It also can only be mounted on certain firearms limiting its ability. A new technology from Norway called Superchrono uses acoustic microphones and measures the bullets supersonic track. The newest technology, according to a highly regarded shooting chronograph review, is Doppler. Which is the most accurate is still debatable, but the CED M2 models are still in use for professional velocity measurement.
The 4 Best Chronographs For The Money
There are several kinds of chronographs out there, each with different ways of measuring velocity. Each has pros and cons that need to be weighed before making any kind of investment. What you use it for will be a big decider of what you choose. Here are four highly recommended chronographs for sale right now.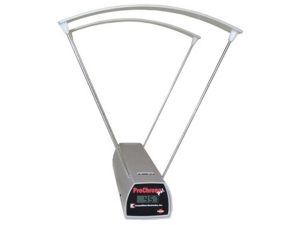 This is one of the best shooting chronographs of 2015. It is durable, and can measure the velocity of just about anything. The light diffusers are included. Whether you want to test a rifle, shotgun, pistol, or bow and arrow, it will give you accurate velocities for each and every one. It is simple to use, and provides the shooter with an enormous shooting area.
The memory on this little baby is a great feature. You can store up to nine shot strings, with up to ninety-nine shots per string. That is 891 shots you can store from multiple firearms. After you shoot, you can review each velocity and shot data, including standard deviation, extreme spread, and average velocity.
With a simple push of a button you can delete a shot, or an entire string of shots. There is a data port for remote connecting abilities, and to add extra accessories. The design is compatible with a wide variety of loads, and light conditions. The range is from 27-7000 feet per second, and can be used from 32 degrees to 100 degrees Fahrenheit.
Pros
Large shooting area
Compatible with almost any firearm; pistols, arrows, rifles, shotguns
Memory storage for 9 shot strings, each holding 99 shots
Review velocity data
Delete feature for single shot or a whole string
Durable plastic housing
Range is 21-7000 FPS
Used in 32-100 degrees Fahrenheit
Accurate within +/-1% of measured velocity
Easy to use even for beginner
Cons
Accuracy can be muddled if light conditions are changing
Needs sturdy tripod
ProChrono Digital Chronograph
Store 9 shot strings with up to 99 shots each in power down memory. Comes with PurchaseCorner Polish Cloth
Review each velocity and shot string data which includes average velocity, standard deviation, and extreme spread.
Delete an individual shot or entire string with the touch of a button. Connect to the data port for remote capability with optional accessories.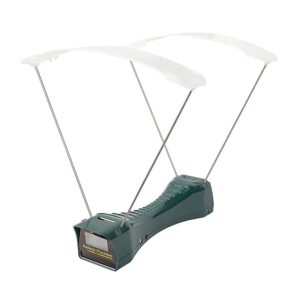 This another pick that has been on nearly all chronograph reviews I have studied, and it was recommended by a local gunsmith in my hometown. Each and every chronograph is calibrated at the factory to achieve +/- .25% accuracy. It has a high speed 48MHz processor and an advanced interface circuit. Although advanced in technology, it is still very easy to use.
A large built in LCD screen displays FPS or MPS, depending on what you prefer. It can also be hooked up to your smartphone, displaying the shot velocity data through a 15 foot audio jack. Extra wide sunshades provide more reliability on sunny days.
This particular chronograph can measure anywhere from 5 to 9999 FPS, giving it a wide range of uses. I bet I could use my sling shot through this baby, and it would give me an accurate reading. It can be used with rifles, air guns, paintball guns, and archery. It even comes with a carry bag to protect it to and from the range.
Pros
48 MHz processor
Advanced data interface
+/- .25% accuracy
Easy to use
Large LCD display
15 ft audio jack for smartphone use
Can download info including; velocity of shot strings, average velocity, standard deviation, etc to smartphone
Data can be sent to email
Used with rifles, shotguns, archery, paintball, and airguns
Extra wide sunshades
Measures from 5 to 9999 FPS
Carry bag included
Cons
Seems like it sometimes struggles to connect to Android phones
Doesn't work on small calibres like the .177
Sale
Caldwell Ballistic Precision Chronograph
ACCURACY: Each unit is factory calibrated within +/- 0.25%
EASE OF USE: Measures Meters per Second (MPS) and 5 to 9,999 Feet per Second (FPS)
VERSATILITY: Ideal for firearms, archery, airgun and paintball rifles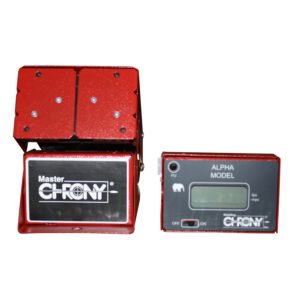 This is one of the best chronographs according to several chronograph reviews. It is incredibly easy to set up, just unfold the box, set the sky screens in place with the diffusers, turn on the switch and shoot. It has a mount for tripod use, or can be used on a table. This is one of the most durable chronographs made out of 20 gauge steel.
Individual shots can be deleted, and the stats will automatically adjust. It can measure just about any firearm, including arrows, paintballs, shotguns, and airguns. It goes from 30 to 7000 FPS. It has a large LCD screen. The LCD and other electronics are on a separate housing connected with a 16 foot cord, which also acts as a remote control.
This device measures high, low, and average velocities. It also measures extreme spread and standard deviations. It is simple to retrieve individual shot velocity measurements. Only one string is measured at a time, with the memory going from 2 to 32 shots that are numbered in their order fired.
Pros
Numbered shot velocities
Memory holds one string from 2 to 32 shots
Measures high, low, and average velocities
Measures extreme spread and standard deviations
Easy to set up
LCD screen
Separate housing for electronics with 16 foot cord to have your data next to you as you shoot
Durable steel construction
Cons
Sensitive to light differences, gives error message
Interface needs work
Not good for very sunny parts of the country, like S.W. USA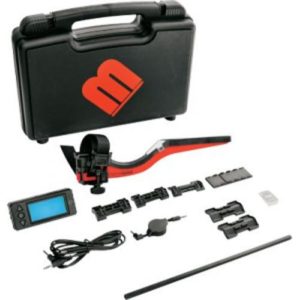 This is a different style of shooting chronograph, and is a bit higher priced than others on shooting chronograph reviews. It is a barrel mount-type chronograph that uses electromagnetic sensors instead of the older optic style chronographs.
It will not be affected by the sun, clouds, fluorescent lights, high winds, or any other unpredictable variable that may occur with other chronographs. It has a bayonet style that attaches to the end of your gun, allowing the bullet to pass just above the sensors. The sensors are precisely calibrated that gives an accurate reading of +/- .005 of an inch.
It has an LCD display that connects to the chronograph. It is designed to fit barrels from ½ inch in diameter up to 2 inches. A three button menu system makes it easy to navigate. Downloadable updates, and advanced data logging and troubleshooting capabilities. A rapid fire mode makes it great for semi-automatic rifles. Comes in a hardcover case to protect your investment.
Pros
Very precise readings
Improved LCD display
Three button menu for ease of navigation
Many shooting modes for shotguns, rifles, and airguns
Compact and rugged
Rapid fire mode that records rate of fire
Rugged strapping system
Not affected by light or wind
Accurate within .005 of an inch
Downloadable updates to keep it running smoothly
Cons
Price
Not able to use with arrows or guns that exceed barrel size
Strap could be more durable
Magnetospeed V3 Chronograph Barrel Mount
Proven technology with updated sensor design
Rugged strapping system; with metal buckle and triad thumb nut
Rapid mode with rate-of-fire & Improved shooting modes, with the ability to now operate with air guns
The Best Chronograph
After careful review of all of the products, the best overall is the ProChrono Digital Chronograph. It has the least amount of problems and has the best price for this. The Magnetospeed V3 is a great choice if you have the money, because it is 3 times the amount of the Prochrono, so to me it is not worth it. Also, the Prochrono can be used with any firearm including arrows. I hope you find this review helpful, and as always, happy hunting.
Price incl. tax, excl. shipping/ Affiliate links / Images from Amazon Product Advertising API