There is a lot to cover when it comes to carrying a firearm for self-defense.
One of the intimidating aspects of carrying is the possible legal ramifications you will face if you ever have to use your weapon.
Even when it's a good shot, there is a possibility you will face criminal charges related to the incident.
And with or without those criminal charges might come a civil suit.
So other than putting a lawyer on retainer now, what can you do about these issues?
Simple, get some insurance.
We've looked at the biggest and best companies in the CCW insurance business and have our top recommendations for you along with a lot of information to help you choose what is best for you. Read on!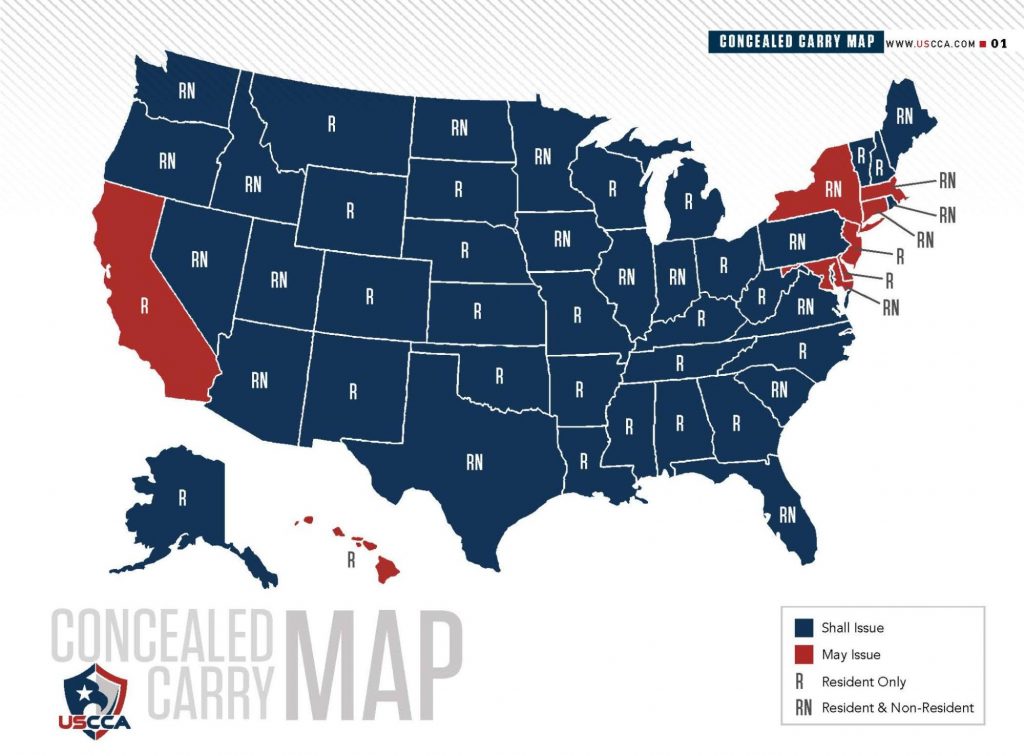 What Exactly Is "CCW Insurance"?
First off, while we will commonly call it "insurance", none of these companies are actually legally "insurance" companies. They are memberships to a pre-paid legal team.
To keep it simple, you really can think of it as insurance.
You pay a fee every month or every year and if the worst happens, these guys will be there for you with lawyers, guns, and money. Literally.
So… why isn't it "legally" insurance? Some states started to crack down on "insurance" as a means of gun control. In light of that, the companies that used to offer "insurance" now offer "memberships".
It's a bunch of legal mumbo jumbo, just go with it.
Do You Really Need It?
This is a big question that only you can decide. Here are some facts though.
No one knows how many defensive gun uses there are in the United States every year. Estimates with varying levels of bias range from 20,000 to 5 million.
No one knows how many of those result in criminal or civil charges.
But we do know that statistically, you are very unlikely to ever find yourself in a position that you will need this insurance.
However, if you do need it… it is very expensive to not have it.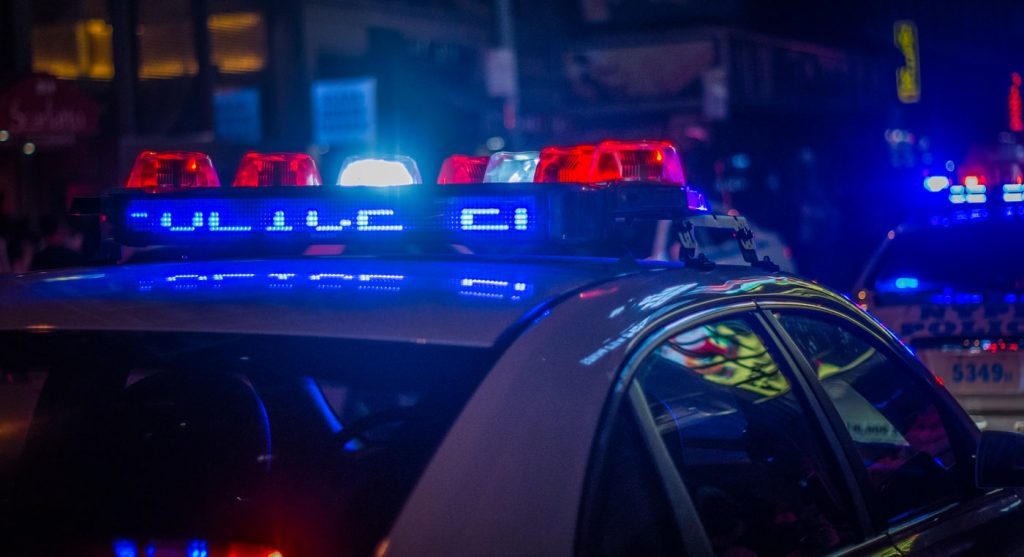 The average lawyer fees for a murder trial are over $40,000 – and that doesn't include expert witnesses, time off of work, investigators, and other legal services.
Defending a wrongful death lawsuit can cost almost as much and if you lose the civil case you will likely face a judgment of at least $500,000.
Any way you slice it – that is a lot of cheddar.
For around $200-$500 a year, you can get CCW insurance that will cover all of these expenses and more. Like counseling for yourself, clean up (blood doesn't wash out easy), a per diem for time off work, and even getting a replacement firearm if yours is taken into custody.
If nothing else, you owe it to yourself to at least learn more.
Best Concealed Carry Insurance
#1 CCW Safe
Our first CCW insurance pick is CCW Safe. While not the best-known provider, CCW Safe has an exceptional program that is run by a highly experienced team.
CCW Safe's leadership has an extensive ex-law enforcement background that enables them to focus on the practical realities of defending yourself, this experience is invaluable.

CCW Safe lacks most of the training perks that USCCA offers, but they offer several plans that have more flexibility in how much you pay and how much coverage you get.
They also offer solid discounts for current or retired LEOs.
What really sets CCW Safe out is the amount of coverage you have.
Unlimited civil and criminal defense, $500k-1 million for bail, crime scene clean-up funds, and coverage to fight Extreme Risk Protective Orders (ERPOs).
Plus, most of these benefits are available to cover a spouse for a fee with the lower tier plan or included in the higher tier. Even children under 18 are covered in the home as well.
My only gripe is that the per diam is a bit low at $250 or $350 for the Ultimate plan. Granted, that works out to $31/$43 an hour for the workday — but that still might leave some people short.
Like USCCA, CCW Safe gives you the money upfront and you get to pick your own lawyer.
Financials
| | |
| --- | --- |
| Monthly cost | $14/mo |
| Civil defense limit | unlimited |
| Criminal defense limit | unlimited |
| Bail amount | Up to $500,000 |
| Compensation while in court | $250/day |
#2 USCCA
One of the largest of its type in the US with about 560,000 paying members, USCCA is well-known as one of the top choices in the business.
I know more professionals in the firearm industry that choose USCCA as their personal choice than any other brand. That is a huge endorsement.

USCCA offers three tiers of memberships, Gold, Platinum, and Elite. Prices start at $29 a month for gold, $39 for Platinum, and $49 for Elite. All three also have a yearly price that is lower than the monthly billing.
Something that really sets USCCA apart from the others in the market is the amount of training that USCCA offers.
Nothing can replace in-person training, but USCCA has a huge vault of training videos and seminars that can really help supplement your training. These are big values to new owners or if you're new to carrying.
The videos I've watched were well done, if a bit overdramatic at times, and provide a lot of helpful information.
Interestingly, USCCA doesn't offer different levels of protection based on their tiers of membership. Everyone gets the same amounts. It's only the kind and volume of training offered that differs.
While some of the numbers aren't as large as other companies offering, what should stand out is the per diem rate of $750. That is by far the highest of any of the major brands.
Assuming an 8-hour workday, that's a per diem of almost $94 an hour. The math works out so that if you're making less than $200k a year, this per diem means you won't take a loss when you miss a workday.
Something that should be standard but isn't, USCCA lets you pick your own lawyer and provides the coverage funds upfront.
Financials
| | |
| --- | --- |
| Monthly cost | $29-49/mo |
| Civil defense limit | $2 million |
| Criminal defense limit | $250,000 |
| Bail amount | $50,000 (subject to defense limit) |
| Compensation while in court | $750/day |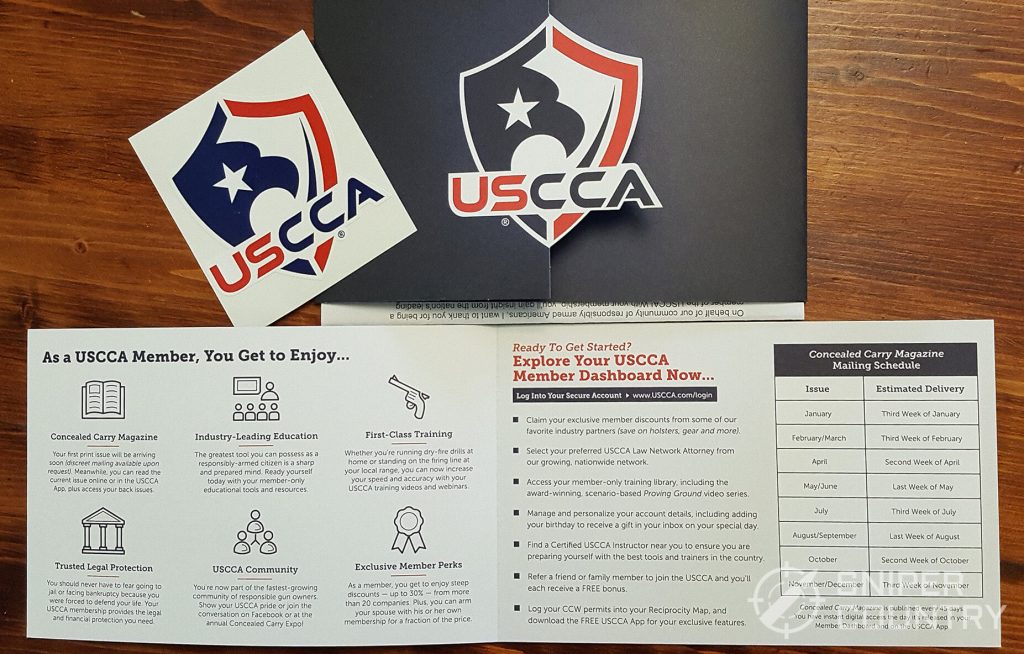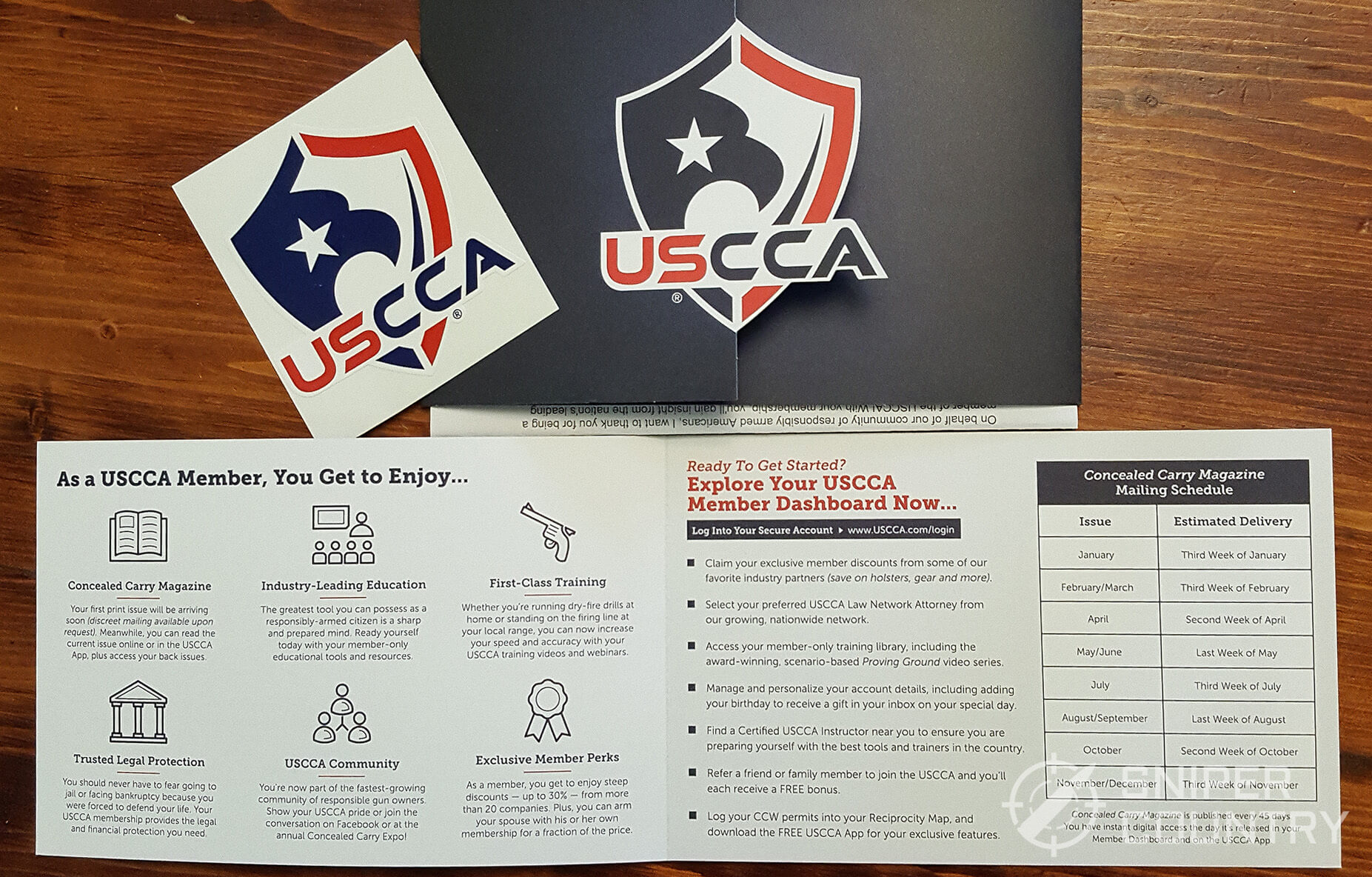 ---
---
#3 U.S. Law Shield
U.S. Law Shield organization might be the right choice for some people, but there are a lot of things to consider before going with them
The best selling points are that US Law Shield is very budget-friendly and offers unlimited caps on civil and criminal defense funds.
For as little as $11 a month, that is a great amount of coverage.


But with that base level of membership, that's about all you get. No bail money, no per diem, no expert witnesses.
That… isn't good. For me, bail and expert witnesses are a must, period. You can add both to your US Law Shield plan for $3 extra per month, but once added that places them on par with other companies in terms of price.
Something that is a major negative in my book is that you get whatever lawyer US Law Shield says you get. To be fair, their legal network is great and their lawyers are highly vetted.
But you still don't have a choice.
Something that I do like about their policies that I don't see other brands offering is a Huntershield add-on. For an extra $3 a month they will cover you for "sportsmen who have unintentionally broken the law or been falsely accused of breaking the law."
If you do a lot of hunting, that might be a very attractive offer.
And yet… one last thing that annoyed me is that US Law Shield charges you a one-time $20 "set up fee" when you sign up. They are the only brand I saw charging a surcharge like this. I hate extra fees.
Financials
| | |
| --- | --- |
| Monthly cost | $10.95/mo |
| Civil defense limit | unlimited |
| Criminal defense limit | unlimited |
| Bail amount | none |
| Compensation while in court | none |
---
#4 Armed Citizen Legal Defense Network
ACLDN is in many ways like USCCA, but kind of a lite version.
Frankly, ACLDN doesn't have the membership or reach like USCCA has. But it does offer some good training, great coverage, and at a very low price.

Adding additional people to your membership is also much cheaper than most other options, perfect if you have family in the home you want to add.
ACLDN technically has a cap on their coverage for civil and criminal defense, up to half of their total fund. Currently, their fund is over $2.5 million dollars, so realistically coverage offered is much higher than any other provider's fixed amount.
Bail coverage is a little low at only $25,000, but that is still a good chunk of change.
Other than being a very reasonably priced option, what really impresses me about ACLDN is their honesty and transparency.
Most corporate blogs are pretty useless, but ACLDN actually puts a ton of information out there for people to read.
And not silly fluff information either, honest and data-driven stats about their fund, their coverage, what cases they are facing, and more.
If you want to read some really interesting stats about what cases they've handled in 2020, take a look at this post on ACLDN.
ACLDN also lets you pick your own lawyer, something I love to see offered.
Financials
| | |
| --- | --- |
| Monthly cost | $ 12/mo |
| Civil defense limit | unlimited |
| Criminal defense limit | unlimited |
| Bail amount | Up to $25,000 |
| Compensation while in court | none |
---
#5 Second Call Defense

Another contender is Second Call Defense, their entry-level plan comes in at $9.95 per month and is the cheapest option we found, however coverage offered at this level is horrible. Period.
With the "Basic" plan, Second Call Defense only offers $1,000 for bail and $10,000 in criminal defense, and $10,000 for civil defense but limits the civil defense to accidental shootings only.
Since that plan is just bad, we"re going to focus on the "Defender" and "Ultimate" plans instead.
The Defender plan is competitively priced at $15 a month, Ultimate is more than twice that at $35 a month.
Defender members get $5,000 bond, up to $50,000 criminal, and $500,000 civil.
Ultimate raises those numbers to a $25,000 bond, $100k criminal, and $1 Million civil.
Both plans also come with a per diem, $250 a day for the defender and $500 a day for ultimate.
Overall — these plans aren't a bad deal. The rates are reasonable and the coverage is solid. However, Second Call doesn't really stand out in any area.
Financials
| | |
| --- | --- |
| Monthly cost | $14.95/mo |
| Civil defense limit | $500,000 |
| Criminal defense limit | $50,000 |
| Bail amount | Up to $5,000 |
| Compensation while in court | $250/day |
---
Frequently Asked Questions
What does "CCW" stand for?
CCW stands for "Carry a Concealed Weapon"
Is concealed carry insurance worth it?
Yes, if you carry for self-defense, concealed carry insurance is worth it. Knowing that using your firearm for self-defense won't financially ruin you is definitely worth the small monthly fee those plans cost.
Do you really need CCW insurance?
The short answer is: Probably yes. There are no reasons not to have one if you carry a firearm for self-defense. Legal costs after a self-defense shooting can easily reach $500,000 and not many people can pay this sum out of pocket.
Is Concealed Carry insurance required by law?
No, concealed carry insurance is not required by law. It is an optional coverage you should consider if you want to protect yourself against the often financially devastating lawsuit following any kind of self-defense with a firearm.
How Much Does Concealed Carry Insurance cost?
Concealed Carry Insurance costs between $11 and $47 per month, depending on the coverage and company you choose.
How much does it cost to defend yourself after a shooting?
The legal aftermath after a shooting in self-defense can easily cost you $300,000 to $600,000, depending on the case. Sometimes even more.
What is the best concealed carry insurance?
The best concealed carry insurance for most gun owners is the CCW Safe.
Does the NRA offer concealed carry insurance?
The NRA used to offer concealed carry insurance called "Carry Guard". They discontinued this program in 2019 and so far there is no replacement.
Conclusions
Only you can really decide if CCW insurance is right for you and your family.
Personally, I believe in it simply because the cost is so low and the ramifications are so high that I simply feel better about carrying knowing that the cost of defending myself won't ruin my life.
CCW Safe is our top recommendation. While the other companies have their strengths, you'll have to weigh those for yourself to see if they are right for you.
You might also like to read