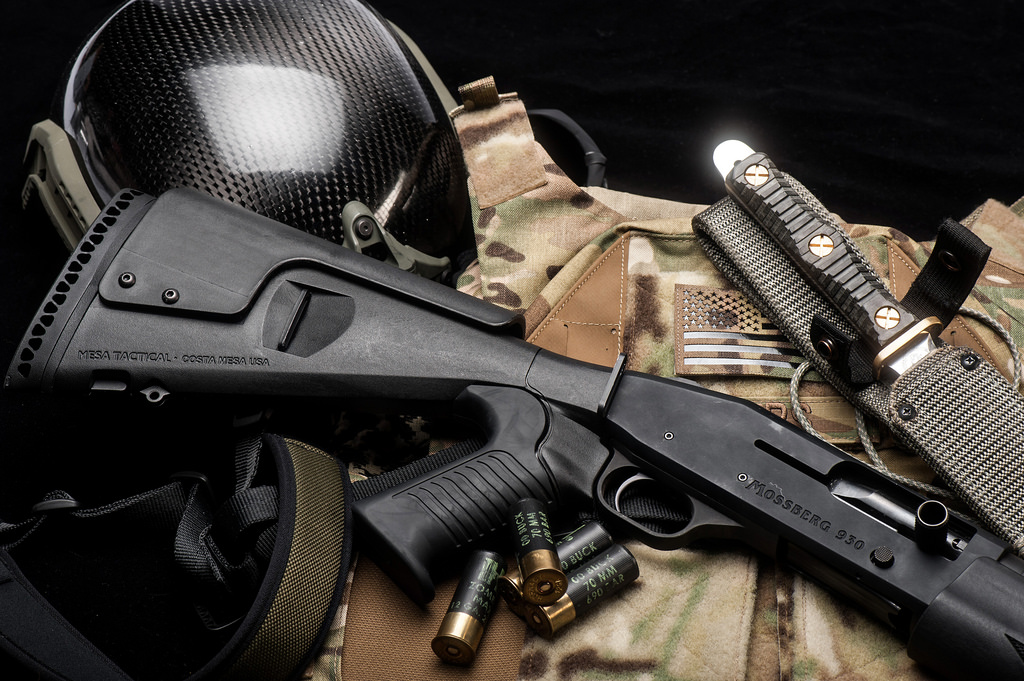 The Mossberg 930 and 935 shotguns are a great series that many shooters love. Sometimes it can be a little tricky to find accessories that are compatible with these firearms, so we put together this review of the best Mossberg 930 accessories on the market. We'll tell you what our favorite was, at the end.
The Mossberg 930 autoloaders have a variety of options to choose from, with their hunting model, tactical model, JM Pro series, and Pro-series sporting model. They definitely fulfill hunting and tactical needs very well and are the perfect choice for defending property as well. We decided to avoid the pricey accessories for this round (such as high-tech optics and lights), and we chose a range of accessories that are all very affordable. Everything we chose is under $50, so there's no need to pass up this review! You'll see how each accessory highlights an already important part of the Mossberg 930/935 and will improve the convenience and speed of this shotgun.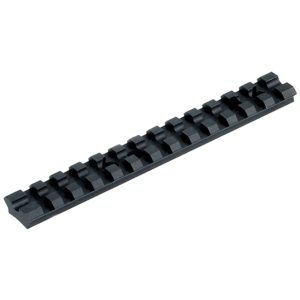 Materials – Don't let the name fool you; the UTG Mossberg 500 Shotgun Top Rail Mount is completely compatible with your 930 series shotgun. This tactical rail is made entirely of metal in a black finish. It's about 5.5 inches long, and it has 13 Weaver / Picatinny slots available for your optics and other accessories. Installation is very easy – simply screw it in place for a secure hold (screws are included). The look is very low profile, and it barely adds any height to the top of your Mossberg shotgun. The UTG Mossberg 500 Shotgun Top Rail Mount is compatible with most 12 gauge shotguns.
Performance – Having a rail mount is an obvious necessity for your firearm, whether you have tactical purposes in mind or not. We chose the UTG Mossberg 500 Shotgun Top Rail Mount because it has been one of our favorite rails that is highly affordable but also reliable. We love the length and amount of Picatinny slots it comes with, and this rail has never given us a problem; it stays in place and is shock resistant. There is one teeny, tiny modification you'll have to make when you install it, though. The two front screws are a little long for the Mossberg 930, so you'll have to file them down a fraction of an inch. That's it, though! Adding an extra two minutes to the installation process isn't a big deal, in our minds.
What we say – The UTG Mossberg 500 Shotgun Top Rail Mount is a great way to go, if you recently purchased a 930 and need to load it up with optics. A little modification, and you're on your way to a great shotgun setup.
Pros
Very low cost
13 Picatinny slots
Low profile and simplistic
Cons
Not made specifically for the 930, requires modification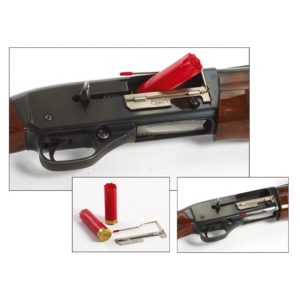 Materials – The Birchwood Casey Save-It 12 Gauge Shotgun Shell Loader is a nifty little accessory that easily installs in your Mossberg 930 without any sort of modification. The shell loader is made of steel, and it stays in place by use of a semi-permanent adhesive and soft padded tape. The adhesive is removeable, if you're ever concerned about damaging your shotgun. Opening and closing a wire is all you need to do to adjust the shell loader to different sized loads and firearms as needed, but it's compatible with all 12 gauge shotguns. Now, your shells can be easily saved and cleaned up, and you don't have to keep an eye out for flyaways!
Performance – Today's shooters have to be (or at least should be) environmentally friendly and conscious of what they leave behind. Adding the Birchwood Casey Save-It 12 Gauge Shotgun Shell Loader to your Mossberg 930 is a great way to aid in recycling your shells without making any big investment. This handy tool is cheap, and it doesn't get in the way of any other accessories on your firearm. The downside is the adhesive; you have to put in some precision work if you ever want to remove the shell loader from your Mossberg. However, there are nothing but advantages once it's installed.
What we say – The Birchwood Casey Save-It 12 Gauge Shotgun Shell Loader is one of the best Mossberg 930 accessories for anyone who recycles their shells or simply doesn't want to have to go looking for them in the dirt while hunting or shooting at the range.
Pros
Affordable
Doesn't interfere with other parts of shotgun
No modifications required
Cons
Adhesive is semi-permanent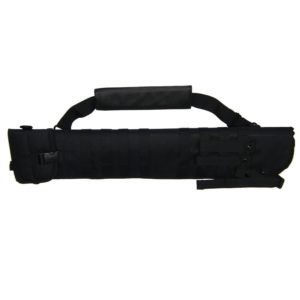 Materials – The VISM by NcStar Tactical Shotgun Scabbard is a crucial component of safely transporting your Mossberg 930 to different locations. It's made of durable, Cordura nylon, and it comes in three colors: black, green, or tan. Featured is one main compartment, which has both a zipper closure and a buckled closure. The scabbard expands to three positions to accommodate different sized shotguns or attached accessories. MOLLE webbing is on the front of this scabbard, as well as straps, so you can attach additional pockets and storage compartments. The nylon shoulder strap is fully adjustable, and it has a shoulder pad. It attaches to the scabbard by two, quick detach clips.
Performance – The VISM by NcStar Tactical Shotgun Scabbard is one of the best options when looking for a soft carrying case. NcStar has an entire line of products that fit with each other, allowing the buyer to create their own design of a functional carrier. The nylon material used is very durable, and it will fit your Mossberg 930 perfectly. We're so happy there's a shoulder pad on the strap too; surprisingly, many carriers and tactical backpacks lack that detail. There is plenty of MOLLE webbing to add on to this scabbard, so the only downside is that it's lacking any type of additional compartment. You'll have to purchase NcStar add-ons if you need more storage space. However, compared to other scabbards this one so affordable, you won't be breaking the bank.
What we say – The VISM by NcStar Tactical Shotgun Scabbard is one of the best Mossberg 930 accessories for anyone who doesn't require much to carry but is looking for a convenient way to transport all their gear. This bag is very durable, easy to clean, and reliable.
Pros
Fits Mossberg 930 perfectly
Comfortable shoulder strap
MOLLE webbing
Cons
Have to purchase additional storage compartments separately
Sale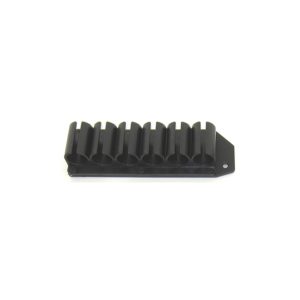 Materials – The TacStar Sidesaddle is all about improving convenience and speed with your Mossberg 930. This shell holder is made of polymer in a black finish. The backing plate is made of aluminum, so no damage or overheating comes to the polymer housing from your shotgun. It has been designed specifically for Mossberg 930 and 935 shotguns, so installation won't require any sort of modification. However, it is capable of fitting other 12 gauge shotguns as well. Featured are 6 slots for holding additional shotgun shells, also made of polymer. Simply slide the shells in place, and your extra rounds will stay put until needing during shooting.
Performance – We've done full reviews on solely side saddles in the past, and this TacStar Sidesaddle is one of our favorite options. Our favorite part is that there's no elastic in this construction. While elastic has its usefulness on other types of accessories, it wouldn't do any good on a sidesaddle. The polymer shell holders are just pliable enough to slide your shells in and out, but it will hold everything in place through the shock and recoil of your shotgun. Plus, the aluminum back plate enforces the sturdiness of the whole thing. Our one complaint is that the exposed polymer can be exposed to scratches or dings, especially since it will be involved in more tactical uses. Just be a little careful is our advice.
What we say – The TactStar Sidesaddle is the best Mossberg 930 accessory for shooters looking to improve their reloading speed or to cut down on the gear they have to carry with them.
Pros
Designed specifically for Mossberg 930/935
Holds 6 extra shells
Eliminates need for extra carrying gear
Cons
Polymer prone to scratches
Sale
TacStar Sidesaddle
Durable, corrosion resistant Polymer shell holder
Rugged, aluminum backing plate
Easy mounting, no gunsmith design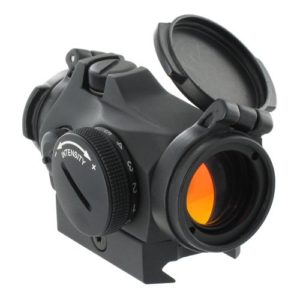 Materials – The AimPoint Micro T-2 2 MOA Sight is housed in incredibly durable and rugged materials, which have been anodized in a hardened, matte finish. It attaches with a Picatinny mount, and it features a 1x magnification. The fully coated optical lens offers a wonderfully clear picture, and the red dot reticle has several brightness settings: 8 levels of daylight brightness and 4 levels of brightness that are compatible with night vision. The widened adjustment turrets are also hard anodized, so even the smallest components are well protected from weather and recoil. The AimPoint Micro T-2 2 MOA Sight comes with a front flip cover and a translucent rear lens cover for protection during storage or inactivity.
Performance – Who doesn't love a good 1x optic on a shotgun? We considered a few sights to include in this review, and the AimPoint Micro T-2 2 MOA Sight was easily our favorite. For such a small accessory, it's very durable and can take a lot of action. This is especially important when we're talking about the Mossberg 930 series. The picture is very bright and clear, and the night vision capability is crucial if you're using your shotgun for home defense. Having attached lens caps isn't a huge factor here, but it's always a bonus. The last thing you need is for dust and grime to get inside the optic.
What we say – The AimPoint Micro T-2 2 MOA Sight is the best choice for anyone using their Mossberg 930 for mid range hunting and home defense. The twelve brightness settings within the optic can make a life or death difference, especially if you have a bit of land to protect. The only downside to this option is that it's very expensive. You'll have to set some money aside for this one!
Pros
8 brightness levels and 4 night vision levels
Very clear picture
Attached lens caps
AimPoint Micro T-2 2 MOA Sight
Advanced objective lens system for better light transmission and unmatched optical clarity
2 MOA dot with 4 Night vision compatible settings and 8 Daylight brightness settings
Standard Mount for Picatinny and Weaver Mount Included
Our Favorite Mossberg 930 Accessory
Our favorite Mossberg 930 accessory ended up being the VISM by NcStar Tactical Shotgun Scabbard. The main reason is that this product is giving you the best bang for the buck. Sure, you can just have a sling for your shotgun, but this scabbard makes carrying everything you need much easier, and your expensive gear will be much more protected. We also particularly love the VISM by NcStar line, and it's been featured within our reviews numerous times. There are tons of options to choose from, as far as how many storage compartments you want to add on and how much you will ultimately end up spending on a scabbard. You get a high quality carrying case for a low cost.
Price incl. tax, excl. shipping/ Affiliate links / Images from Amazon Product Advertising API