When your local store is out of stock or you're looking for something strange, rare, or just different, where do you go, online!
No matter what it is, the world wide web has it all at your fingertips. But with so many options, who can you trust?
We've done a lot of buying and selling online so here are our recommendations for the best online gun auctions and classifieds!
BONUS OFFER: Get your free shooting range targets to print at home!
Get your free targets to print at home!
Why Buy Online?
Because you're an American and your consumerism needs instant gratification! Also, you can find really good deals, a better selection, and don't have to listen to a condescending gun store clerk.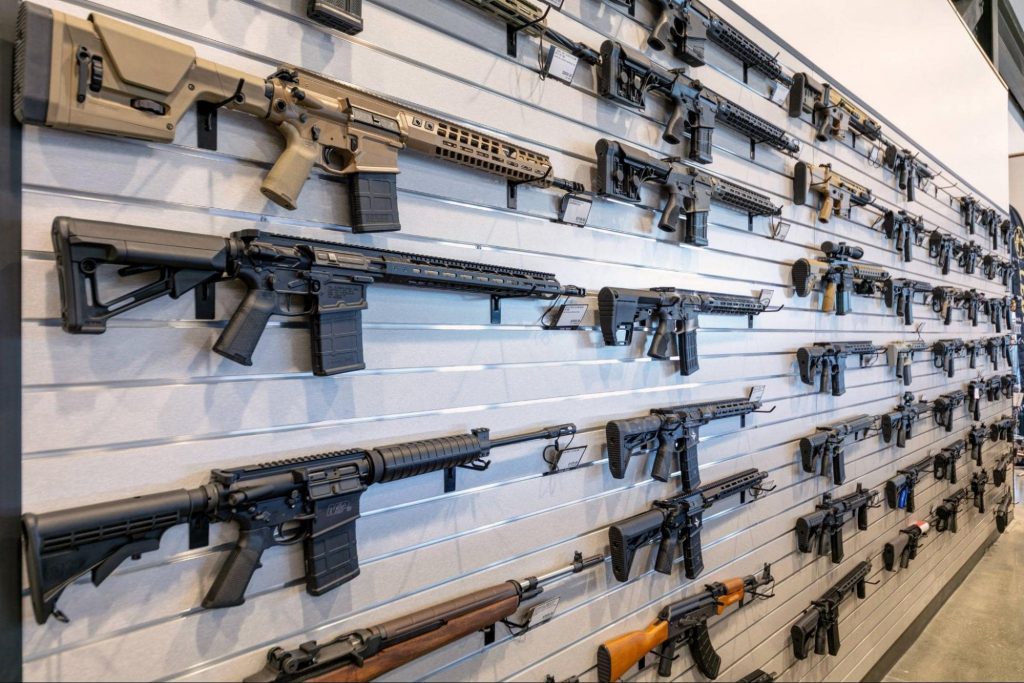 For me, I love a good deal. And the best deals normally come from… not my local gun store.
Finding rare and weird guns takes time and effort and you increase your chances of finding that awesome something if you look online.
Is It Safe? Is It Legal?
Buying firearms online is totally legal, assuming you can normally buy a firearm.
The firearm still needs to be processed locally by someone/somewhere with a Federal Firearms License (normally your local gun store).
You will still need to comply with state law, local law, and complete a NICS background check.
Other than waiting for shipping, it's just like buying something locally off the shelf.
As for staying safe, that takes a little more doing.
Scams Are Everywhere
Since the start of the pandemic, scams and fake websites have exploded. If a deal looks too good to be true, it likely isn't true.
Never pay anything in crypto, ever.
Never buy from a site that only allows you to use non-refundable methods such as Zelle, Venmo, etc.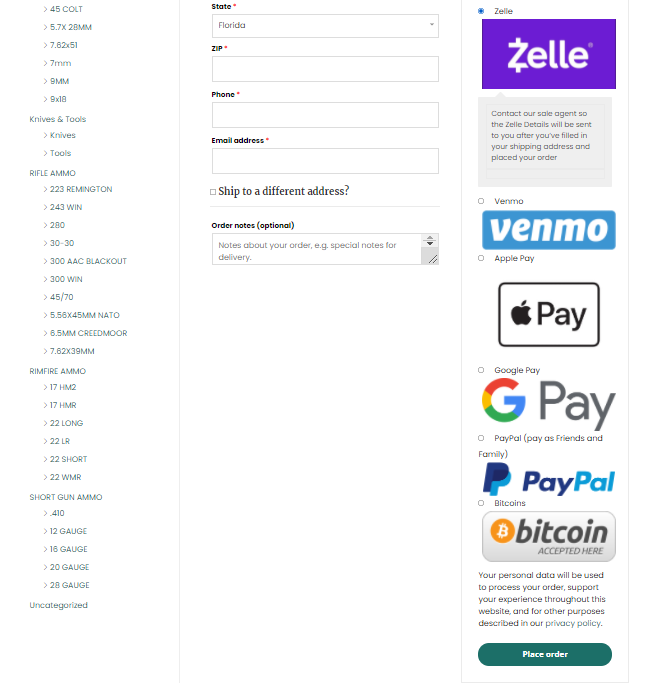 Paying with one of those methods isn't always bad, but the site/store needs to also accept credit cards.
Also, keep in mind that PayPal isn't as safe as you might think. Firearms and firearm accessories are banned per PayPal's terms of service. So if you get scammed and PayPal finds out during the dispute that the transaction was for a banned item, they won't help you.
Best Gun Auction Sites
Gun Broker
One of the largest and oldest places on the internet to buy and sell anything firearms-related, this is basically our eBay.
Gun Broker has it all from the rare and old to the just-released. Ammo, components, optics, and everything else.
This is an old-school auction site that is won by the highest bidder.
Anyone can post on Gun Broker from small FFLs to major brands to the common person. You just need to sign up, fill out some paperwork, and get to selling!
While that sounds nice, that is also the downside of Gun Broker. There is basically zero oversight to any of this.
While scams are rare, if you do get scammed there might be little or nothing that anyone can do about it.
Personally, I stick to sellers with good feedback or established FFLs with retail locations. Doing that and staying frosty, I've never gotten burnt… yet.
Rock Island Auction Company
I LOVE Rock Island Auction Company, they have some of the absolute coolest finds you'll ever see.
This is a real auction house that holds several huge auctions every year plus a bunch of smaller ones.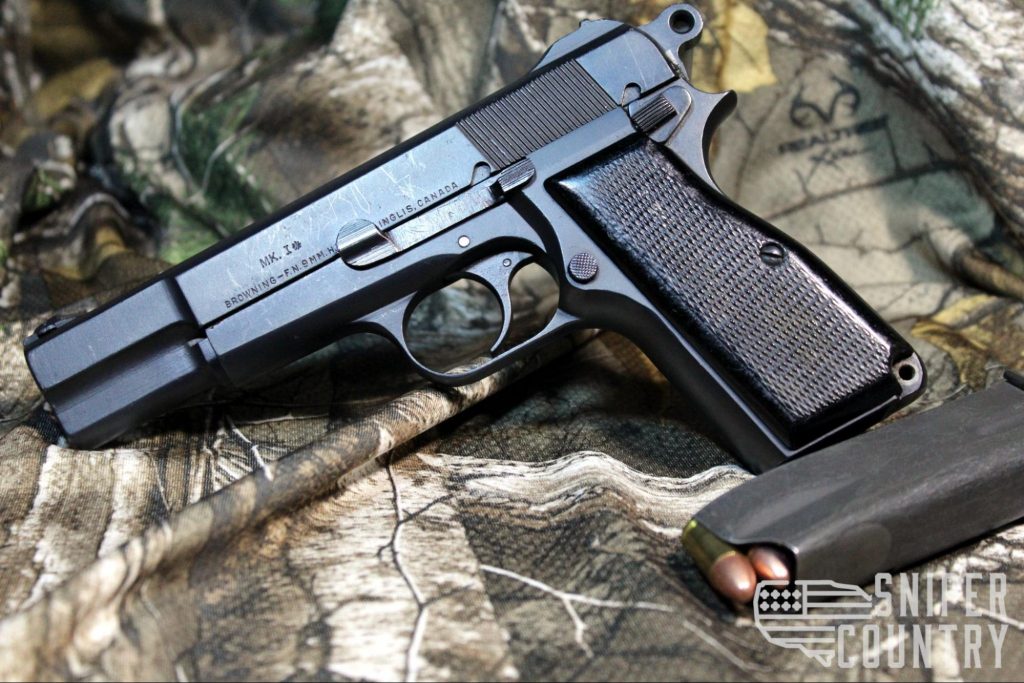 The big auction days bring tens of millions of dollars and some very cool, very rare guns get sold.
If you want to sell through RIA, it's pretty easy. Just give them a phone call and their experts will set you up.
Buying from RIA is also very simple, just sign up, link your payment method, and bid.
You can pre-bid in a sealed bid with a set amount or a set maximum, or you can live bid either online, by phone, or in person.
After you win your bid, their team will reach out and set everything up for you.
Their fee is a bit steep and their shipping is on the very high end, but it's totally worth it for some of these awesome finds.
Morphy Auctions
Very similar to RIA, Morphy Auctions have much of the same features but also a lot more. If you want a real, live, transferable machine gun — these are the people to talk to.
You won't find a bigger seller of transferable MGs than Morphy. They also auction off a lot of other cool stuff, but the MG sales are what they are most known for.
If you're in the market for an MG, don't forget to bring a big checkbook.
Best Gun Classifieds
Guns.Com
Technically this isn't a classified. But you can sell your gun to Guns.com and Guns.com used section is filled with guns they've bought or guns that local FFLs around the nation have listed with Guns.com, so it's pretty close to being a classified. Kind of.
Selling to Guns.com is crazy easy and is one of my default options when I sell something off. Just fill out their very short form and wait a day or two and they'll send you an offer.
Normally, the offer is very fair. I've only felt I was low-balled once, but on several occasions, I was offered more than I was expecting.
If you accept their offer, they'll send you a pre-paid box, shipping material, and instructions. Just box it up, send it off, and get paid.
Your Local State Forum (CalGuns, TexasGunTrader, Etc.)
This is going to depend on where you live, but there should be a dedicated forum that is pretty popular in your area.
Out here in California, I have CalGuns. Ours is one of the largest and most active, but all states have their own version or two.
If you're not sure what it is called, just google "[state name] firearm classified page" and you should be able to find it.
Should that fail you, ask some people at your local gun store — odds are someone there will know.
Forums like this are always hit and miss. I stick to doing deals in person and at an FFL.
Don't forget to follow your local laws and good luck!
Wrapping Up
There you have it, the best Online Gun Auctions and Classifieds! If you want the easiest selling experience possible, I highly recommend Guns.com. For a bit of everything, nothing beats GunBroker. When it comes to the old and the rare, Rock Island Auction Company is freaking awesome!
Related Articles:
Featured Image Credits: tirogalicia Flickr