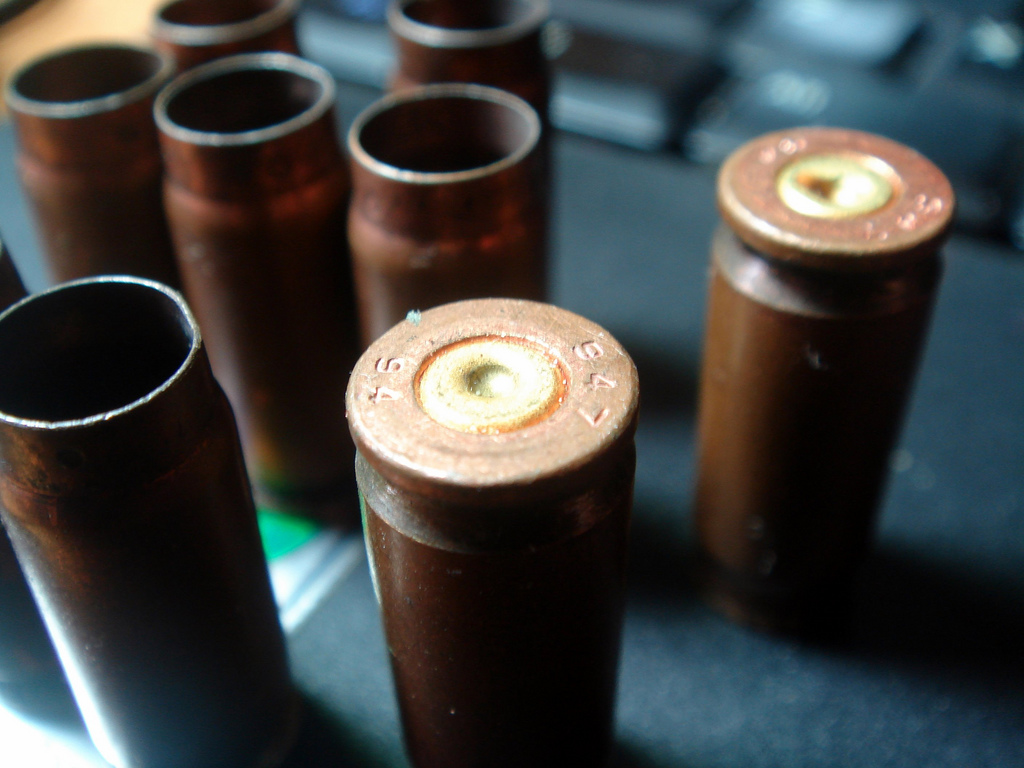 Reloading cases is a great way to save a little money, and any gun owner can become really skilled at this hobby with practice and patience. However, over time those cases deform with every bullet you shoot. To avoid making them "unloadable" there is one great item definitely worth the money: A Case Trimmer. While being quite an investment in the first place, over time, reloading will zero out the money you spent, and you'll have extra dollars to spend elsewhere.
We've compiled a list of the best case trimmers for the money and at the end of this review, we'll let you know what we think is the one to purchase. Picking the right case trimmer can be a difficult decision to make, especially if you're just getting into the hobby of reloading. We've eliminated the hard part for you, so you know your money is going in the right place.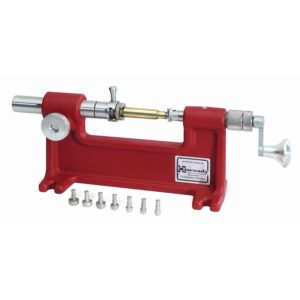 Materials – The Hornady Case Trimmer in this cam-lock model had been made with a higher height than previous Hornady Case Trimmer models. It has an ergonomically shaped handle for a smooth use. The cam-lock only requires a light touch to secure the case into the Hornady shell holder. The cutter head can trim up to 50 caliber cases, and trim length can be adjusted by a micro adjuster knob on the cutter shaft. This reloading case trimmer comes with seven popular pilots: .22, 6mm, .270, 7mm, .30, .38, and .45 calibers. Additional pilots can be purchased for up to .50 caliber. A power adapter can also be purchased with this case trimmer.
Performance – The Hornady reloading case trimmer is a very functional piece of equipment that ultimately works quite well. It's said to work with standard shell holders, but we've seen that it will not fit RCBS shell holders. Basically, if you buy a Hornady case trimmer, expect to use Hornady parts with it. We did also notice that we had to readjust the adjustment tool after trimming a handful of cases, but it's not a power trimmer, and we'd only expect to use it for a handful of cases at a time anyways. For most case trimmer reviews, this is a pretty standard case trimmer.
What we say – Like we said, this is a standard case trimmer, so it comes at a standard cost. Expect to pay $70-$80 for it online, which doesn't even come close to pricier case trimmers we've seen. If you're just getting into this hobby, the Hornady case trimmer is one of the best case trimmers you could buy for the money. It will give you a good feel for what you're doing, and it's a great product to practice with different caliber cases.
Pros
Adequate cost
Comes with seven pilots
Great starter case trimmer
Cons
Only works with Hornady products
Needs frequent readjustments
Hornady Camlock Brass Trimmer
ACCURATELY RESTORES fired cases to the correct length
MICRO ADJUST CUTTER allows . 001" changes without moving the case
REPLACEABLE CUTTING HEAD is made of ultra-hard tool steel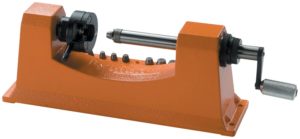 Materials – The Lyman Universal Power Trimmer is a heavy duty case trimmer made of cast iron, and it's intended to trim with precise accuracy on a consistent basis. With the power adapter, you can trim up to 250 cases per hour, which is great for the seasoned case trimmer who knows how to cut down on costs. It comes with nine popular caliber pilots: .22, .24, .27, 7mm, .30, 9mm, .35, .44, and .45ACP. The Lyman Universal is the best power case trimmer that can trim up to .458 caliber without a shell holder. The cutter head is made of carbide with a diamond sharp edge, which ensures precision and long-lasting durability.
Performance – The Lyman Universal case trimmer is easily the best power case trimmer in its price range. The carbide cutter head is true to its promise, and cuts very precisely. With the power adapter, you can easily trim hundreds of cases in an afternoon. The entire case trimmer is very heavy and weighted at the base, so it sits firmly on any hardware surface. It's also durable enough to avoid any scratches or dings. If we were really nit-picking, our one complaint is that it does occasionally become inaccurate – but we do mean only occasionally!
What we say – The Lyman Universal Case Trimmer is one of the most highly regarded trimmers amongst a lot of professional case trimmer reviews. You'll still be paying under $100 for this case trimmer online, and it comes with two more pilots than the Hornady case trimmer, which was a similar price point. If you know you have hundreds of cases you want to work with, then purchasing the Lyman Universal with the power adapter is a wise move by you.
Pros
Under $100
Very precise, diamond sharp cutter
Comes with 9 pilots
Cons
Will very occasionally need to be readjusted
Sale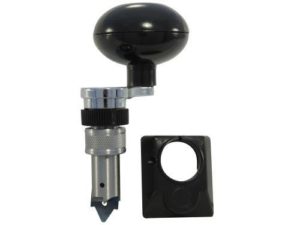 Materials – The Lee Deluxe is one of the best brass trimmers on the market for anyone who just occasionally needs to quickly trim a single to a few cases. It does not require any measurement or adjustments. The user can simply place in the appropriate quick trim die to the press and trim their case. There is a click adjustment mechanism on this manual case trimmer, which allows the user to adjust the trim length in .001 inch increments for anytime they'd like to trim their cases shorter than standard. At the top of the case trimmer is a large black knob that's designed for easy grabbing and cranking for even large hands that are using this more compact tool. This Lee Deluxe Quick Trimmer also includes a snap on chip catcher to avoid injury or mess.
Performance – This is a great and handy little tool for anyone who just occasionally wants to trim their brass. That's where we have to make a big point, though: the Lee Deluxe Quick Trimmer is only for trimming a handful of cases at a time. We've noticed other case trimmer reviews complain about this aspect, and it's certainly a negative for anyone who's looking to trim more. Unfortunately, you'll have to invest elsewhere if you want to ever trim more than a dozen cases at a time. Also, because this is a cheaper product, it will definitely need replacement down the line.
What we say – If you're just starting out with case trimming, or you only rarely want to trim, then the Lee Deluxe Quick Trim is a great investment for you. It covers the basics, and it can trim just about any caliber. Even better, you'll be paying less than $30 for this nifty tool. It makes a great starter trimmer and even a great gift, come to think of it!
Pros
Very low cost
Great for beginners or the occasional trim
Universal
No measuring or adjusting needed
Cons
Not capable of trimming in bulk
Will need replacement eventually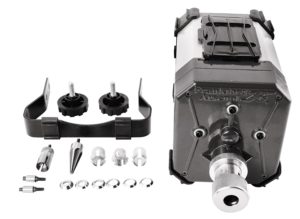 Materials – The Frankford Arsenal Electric Case Trimmer and Prep System is a top of the line and heavy duty trimmer intended to trim up to thousands of cases without fail. The body is housed in an aluminum body, and it comes with an adjustable stand made of steel. It can also stand up vertically on rubber feet and horizontally flat for the user's preference. Cases can be trimmed and chamfered in seconds, with no cranking or adjusting knobs required. It can accommodate .17 Remington to .460 Weatherby caliber. It also has an attached storage box for all tools and pieces that come with the case trimmer.
Performance – The Frankford Arsenal Electric Case Trimmer is the best case trimmer for the seasoned hobbyist that's willing to spend the money. You hardly have to lift a finger while using this case trimmer, and the whole piece is adjustable enough to position in a way that is most comfortable to you so you can work fast and efficiently. We noticed that our other reloading case trimmer reviews have some better quality trimming tools, but these parts are replaceable.
What we say – If you know you're interested in trimming hundreds of brass cases over a periods of time, or this is a hobby you've become very good at, the Frankford Arsenal Electric Case Trimmer is a great investment for you. They cost around $130 online, making it the most expensive product within this review, but it could very well be worth the cost to the avid trimmer.
Pros
Aluminum and steel body parts
Require minimal effort from the user
Completely electric – no manual work
Cons
High cost
Not highest quality trimming tools
Frankford Arsenal Electric Case Trimmer and Prep System
Ease of use: Trimmer indexes cases on the shoulder for speed and precision
Versatility: Adjustable Collet System works with all shouldered cases from .17 Remington to .460 Weatherby
Durable: The HSS cutters stay sharp for thousands of rounds to make trimming quick and easy and the heavy-duty motor and drivetrain are optimized for durability and performance
Our Favorite Case Trimmer
Without a doubt, we all agreed that the Lyman Universal Power Trimmer is the best case trimmer on the market and in this review. It comes at a good cost, and it's a completely standard trimmer that provides everything a gun owner would need to trim their cases in their garage over the weekend. It's sturdy, has very good precision, and it comes with enough pilots that you should be able to trim all of the most common caliber cases.
Price incl. tax, excl. shipping/ Affiliate links / Images from Amazon Product Advertising API