Let's just cut right to the chase. If you want a precision rifle that is accurate, modular and well-built, the Ruger Precision rifle would work. From its totally-adjustable butt stock to the cap on its threaded muzzle, there's a lot to talk about this gun.
Ruger Precision Rifle Pros and Cons
Pros
Affordable rifle
Excellent entry rifle for long-range shooting
Comes with quick-detach swivels for easily adding a sling
Adjustable trigger and LOP
Exceptionally low recoil
Has room for customization
Cons
Free-floating barrel for easy field shooting positions
Stock may be difficult to adjust
Rifle needs some breaking in first
BONUS OFFER: Get your free shooting range targets to print at home!
Get your free targets to print at home!
Quick History of the Ruger Precision Rifle
Ruger is a popular and recognizable name in the firearms industry. The company is known for its high-quality and affordable lines of top-selling pistols, revolvers, rifles, and accessories. In 2015, Ruger introduced their new bolt-action rifle, the Precision. Available in several popular long-range calibers like the 6.5 Creedmoor, the introduction of the Ruger Precision created a lot of excitement in the firearms industry.
After addressing previous issues like bolt and feeding problems, the company has continuously innovated with 3 Generations of Ruger Precision Rifles. Ruger seems to have settled on a rifle configuration that's not unique, modern, and customizable but also highly affordable for a higher-end precision rifle. The RPR is made to be compatible and customizable with readily available, aftermarket AR parts, and this trend continues with each new generation.
Who is the Ruger Precision Rifle for?
As the name would suggest, the Ruger Precision Rifle (RPR) is really for those long-range, precision shooters. It's an affordable selection for those average shooters looking to get into the hobby and who would really like to hone their skills without stretching out their budget.
Since typical Precision firearms usually come with an astronomical price tag, the Ruger Precision Rifle is more of an opportunity and an affordable invitation for just about anybody to try their hands at long-range shooting without compromising on quality and accuracy.
Chassis Over Stocks?
Chassis rifles have become increasingly popular, with the higher-end market seemingly moving in the same direction. But Chassis isn't just to make your rifle look more tactical. They aren't just for aesthetics or to reduce the weight of your firearm. Chassis offers a different platform with some advantages that you don't get with a traditional rifle stock.
A lot of debate between Chassis over stocks can be boiled down to hearsay. Aside from having a more modular and customizable platform, chassis and stocks don't differ in accuracy. However, an inherent advantage chassis have over stocks is stability, and with stability comes repeatability. Because of the materials and process of manufacturing, chassis tend to be heavier than stocks, and this added weight gives chassis rifles a little more stability. Chassis rifles tend to be more expensive than stocks, aside from being heavier.
The Ruger Precision Rifle
Let's look at the Ruger Precision Rifle, Ruger's entry-level precision firearm. Note that we used the RPR Gen 2. However, we will still encounter both Gen 1 and the new Gen 3 RPRs on the market.
Ruger Precision Rifle Specifications
| | |
| --- | --- |
| Generation | 2 |
| Caliber | 6.5 Creedmoor |
| Finish | Matte black, Type III black hard-coat anodized |
| Action | Repeating bolt action |
| Capacity | 10-round detachable box (AICS & Magpul compatible) |
| Weight Unloaded | 10.7 pounds |
| Overall Length | 43.25 to 46.75 inches |
| Folded Length | 35.6 inches |
| Barrel | 5 groove, 5R rifling, cold hammer-forged, chrome-moly |
| Barrel Length | 24 inches |
| Rate of Twist | 1:8" RH |
| Bolt | One-piece three-lug with 70-degree throw |
| Trigger Pull | Externally adjustable; 2.25 to 5.0 pounds |
| Handguard | 15 inch, free-floated aluminum with Keymod slots on 4 sides |
| Stock | Ruger Precision MSR stock with QD sling attachment points, left-folding stock hinge and bottom Picatinny rail |
| Length of Pull | 12 to 15.50 inches |
| Safety | Left side, AR-15-style; Gen 3 RPR has an ambidextrous safety |
| Sights | None |
| Scope Mount | 20 MOA Picatinny rail secured with four, #8-40 screws for increased long-range elevation capabilities. |
| Muzzle | Threaded, 5/8x24 threads. Ruger Precision Rifle Hybrid Muzzle Brake included |
Ruger Precision Rifle Hands-On Review
We see some fairly impressive specifications here. Let's look at the Ruger Precision in detail now.
Unboxing
We got to shoot our Ruger Precision Rifle from a good friend of ours, but a brand new Ruger Precision Rifle will come in a Ruger Precision branded red, black, and predominantly white cardboard box. Don't worry, though. Your firearm is well protected and encased in the middle of a hard molded foam.
Inside the box, you should find your user and instruction manual, spec sheet, usual paper pamphlets and warranty info, two 10 round P-Mags, bolt-clear lock, and Keymod rail. QD mount, thread protector, the three-lugged bolt, and the actual firearm with a pre-installed muzzle break in its more compact, folded position.
If you don't have a scope, grab one since this package doesn't come with a high-quality scope.
Appearance
With a full metal chassis rifle stock and a Keymod (M-Lok for Gen 3 owners) forend, the RPR looks like a tactical, Precision firearm. And considering the amount of flexibility in building customizations with the Ruger Precision Rifle, it might also be a tactical rifle.
Aesthetic-wise, it's intimidating, and personally, for me, it's an insanely cool gun. It also looks sturdy and well built for what can be considered an entry-level, precision firearm. However, I don't think you would expect any firearm with a $1500 price tag to look cheap.
Now, let's look at some photos.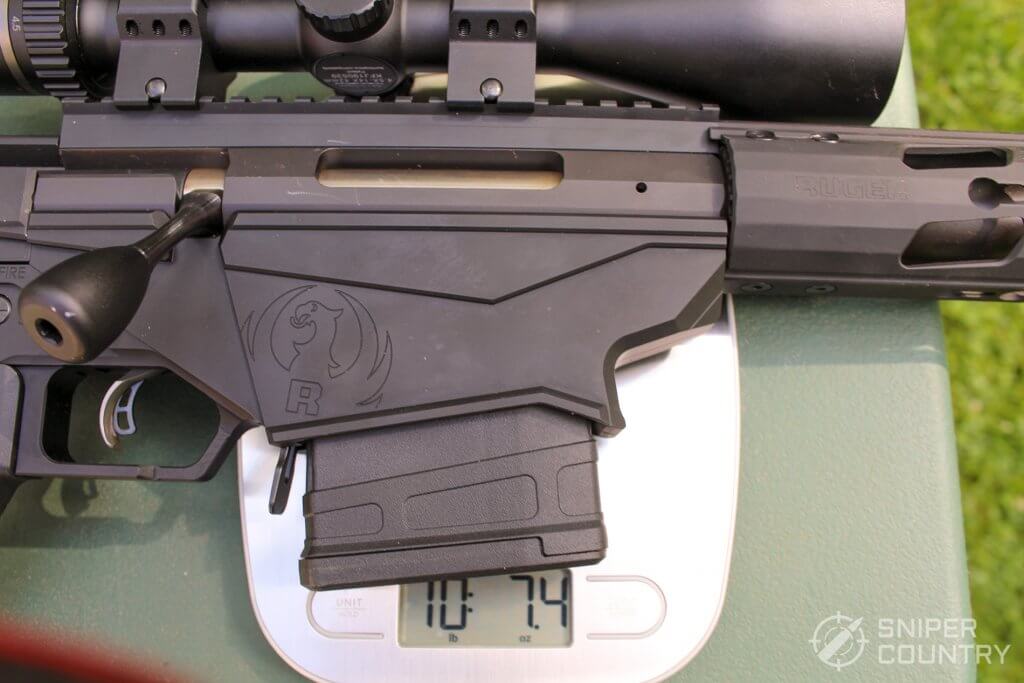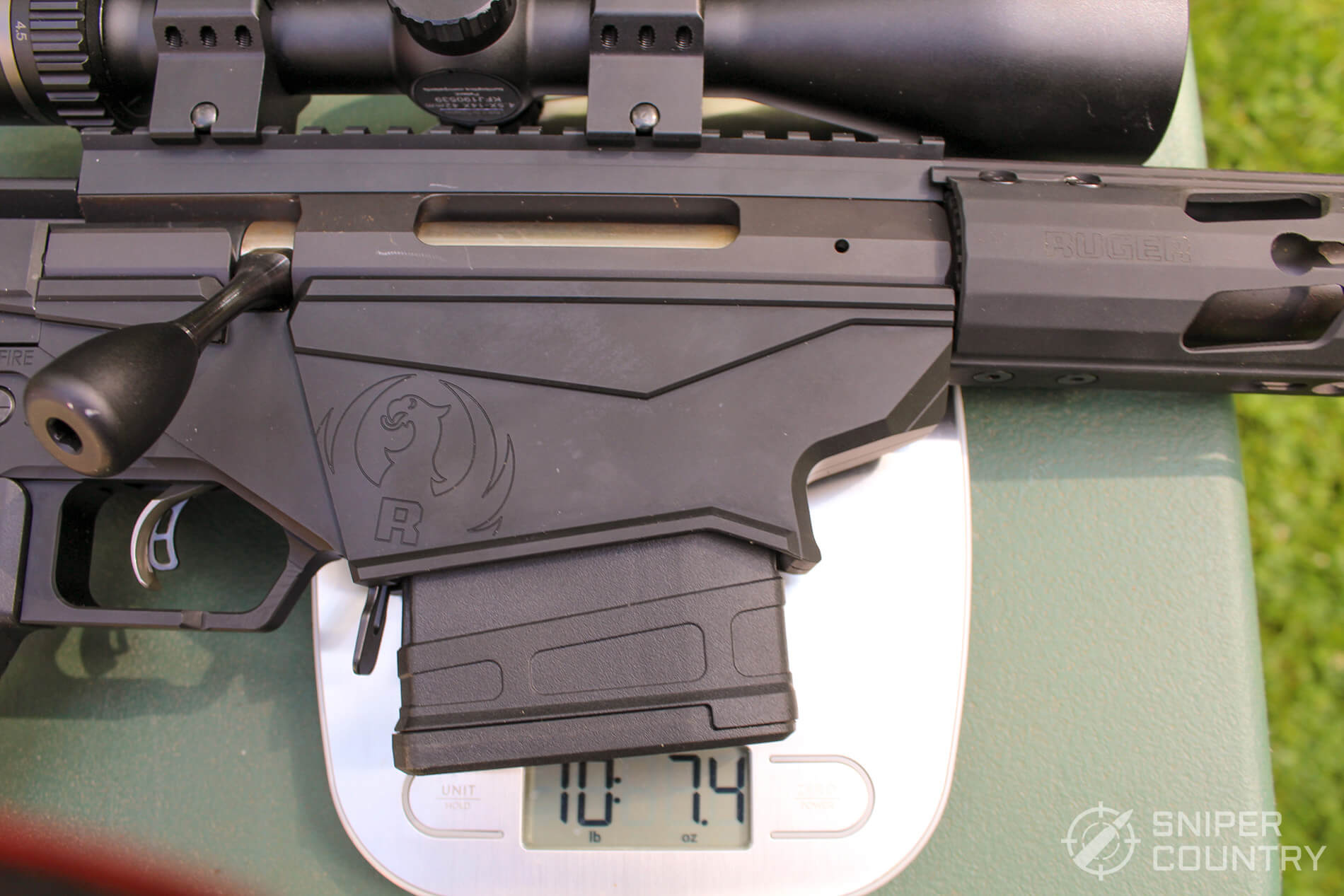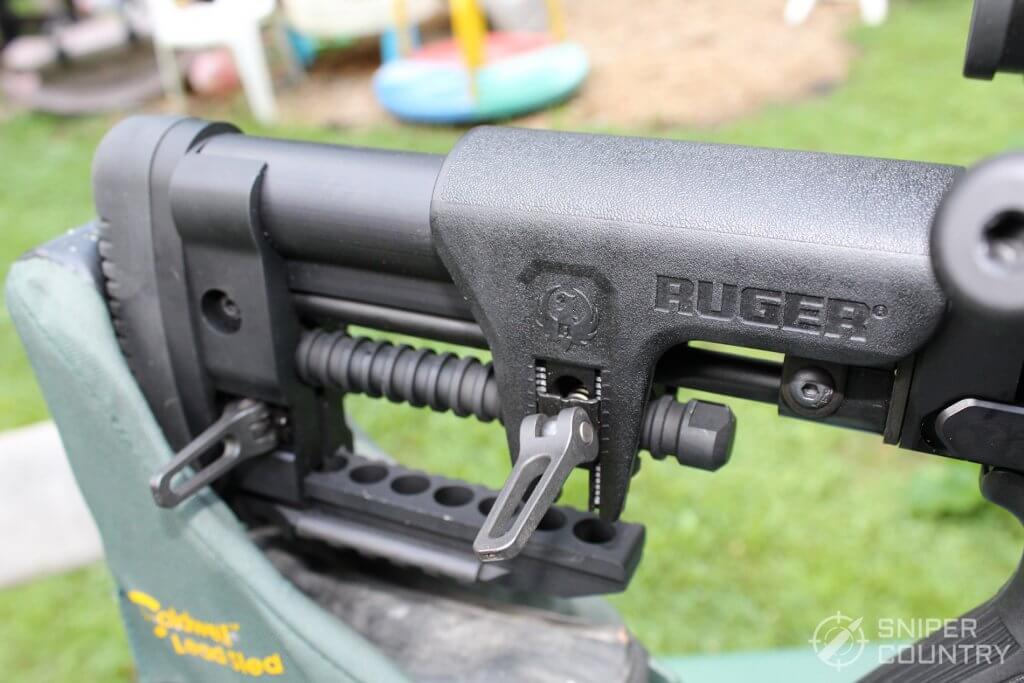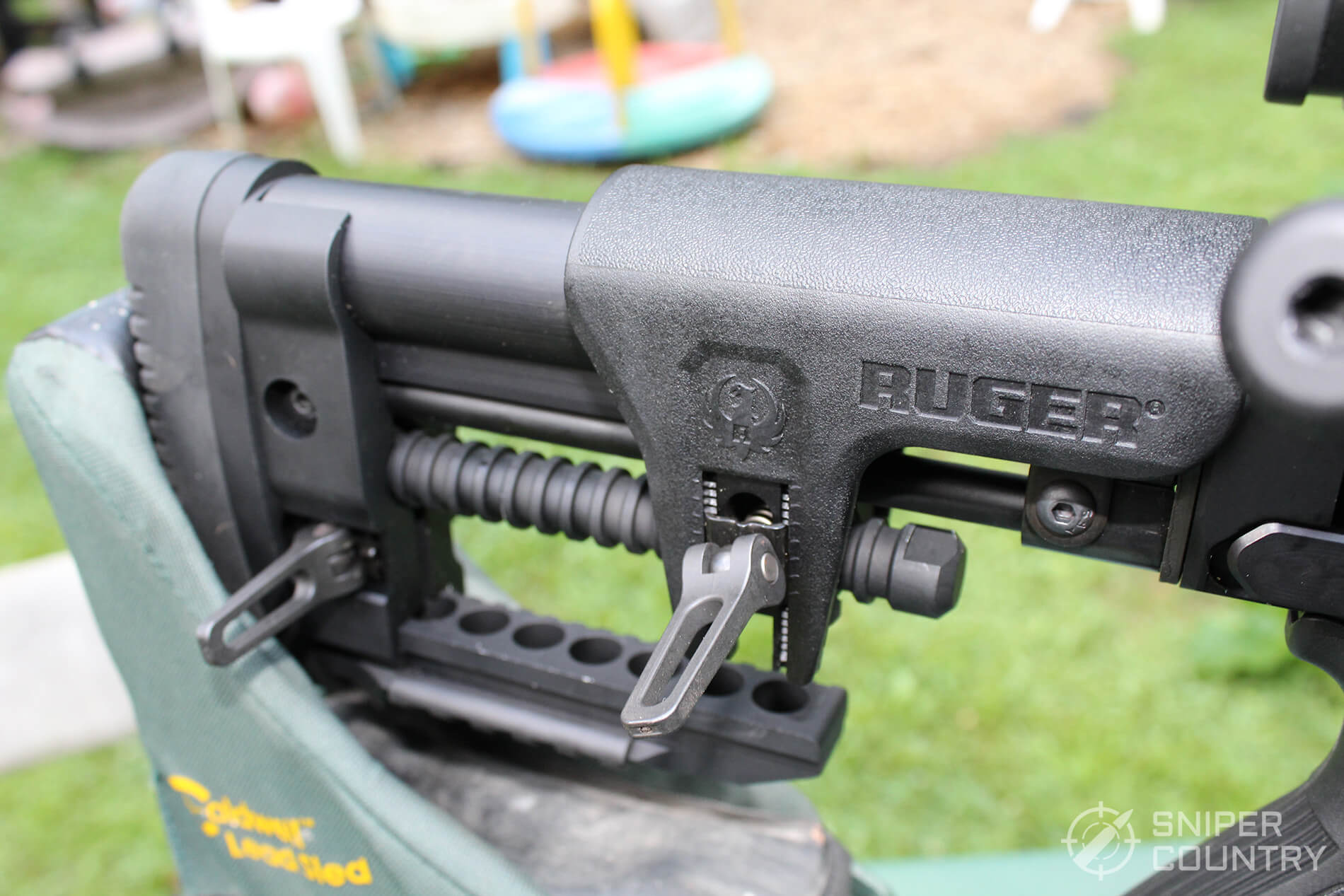 Adjustable for both length of pull and comb height, it was very comfortable and fit well. The two levers release the locks for those adjustments.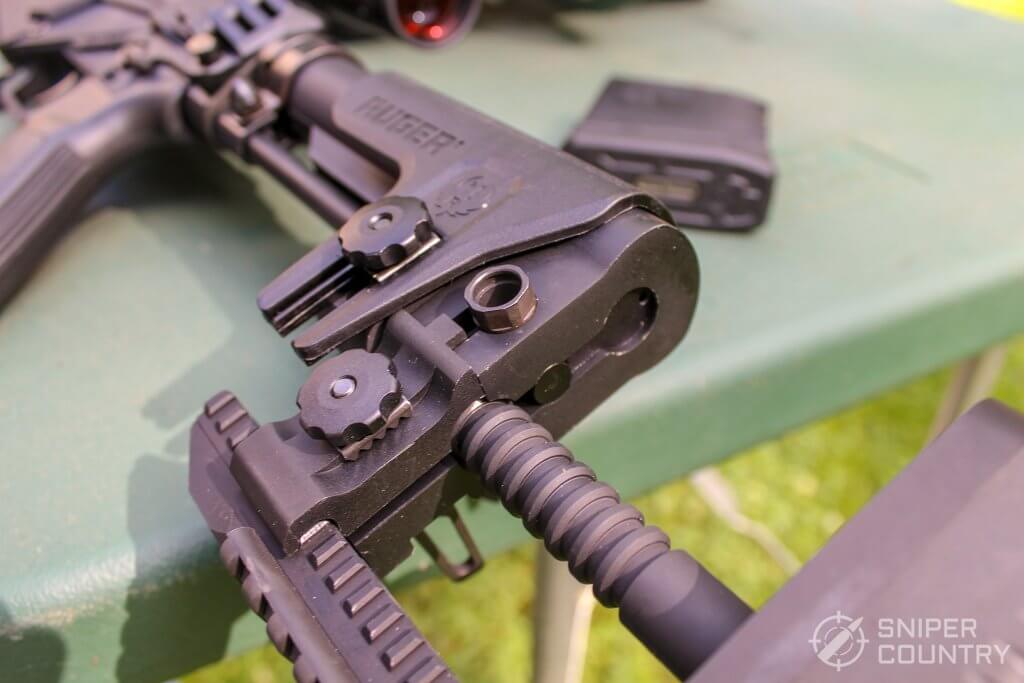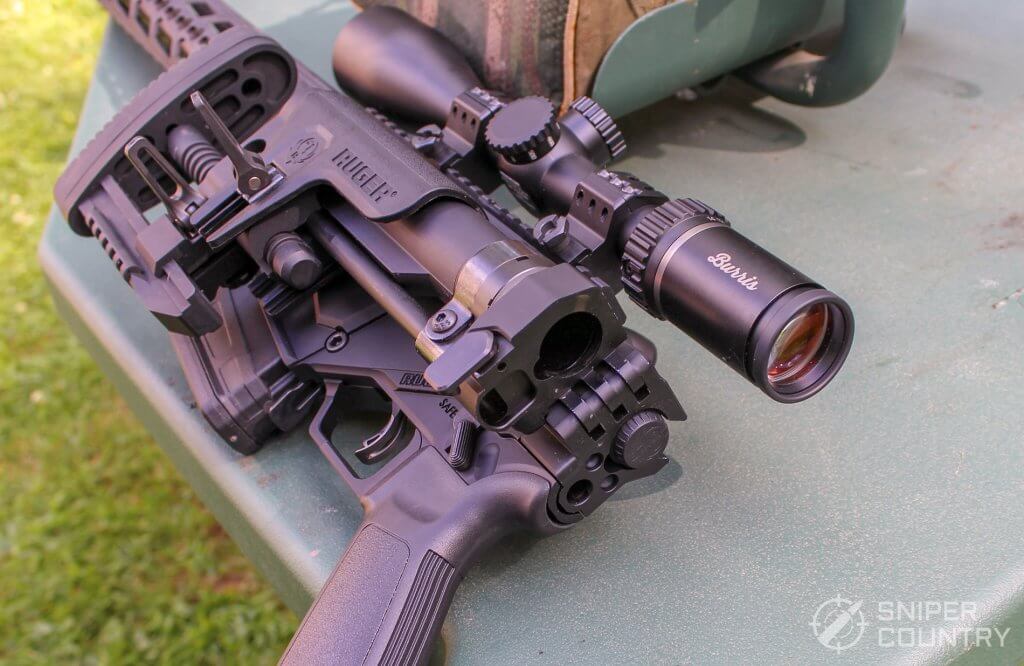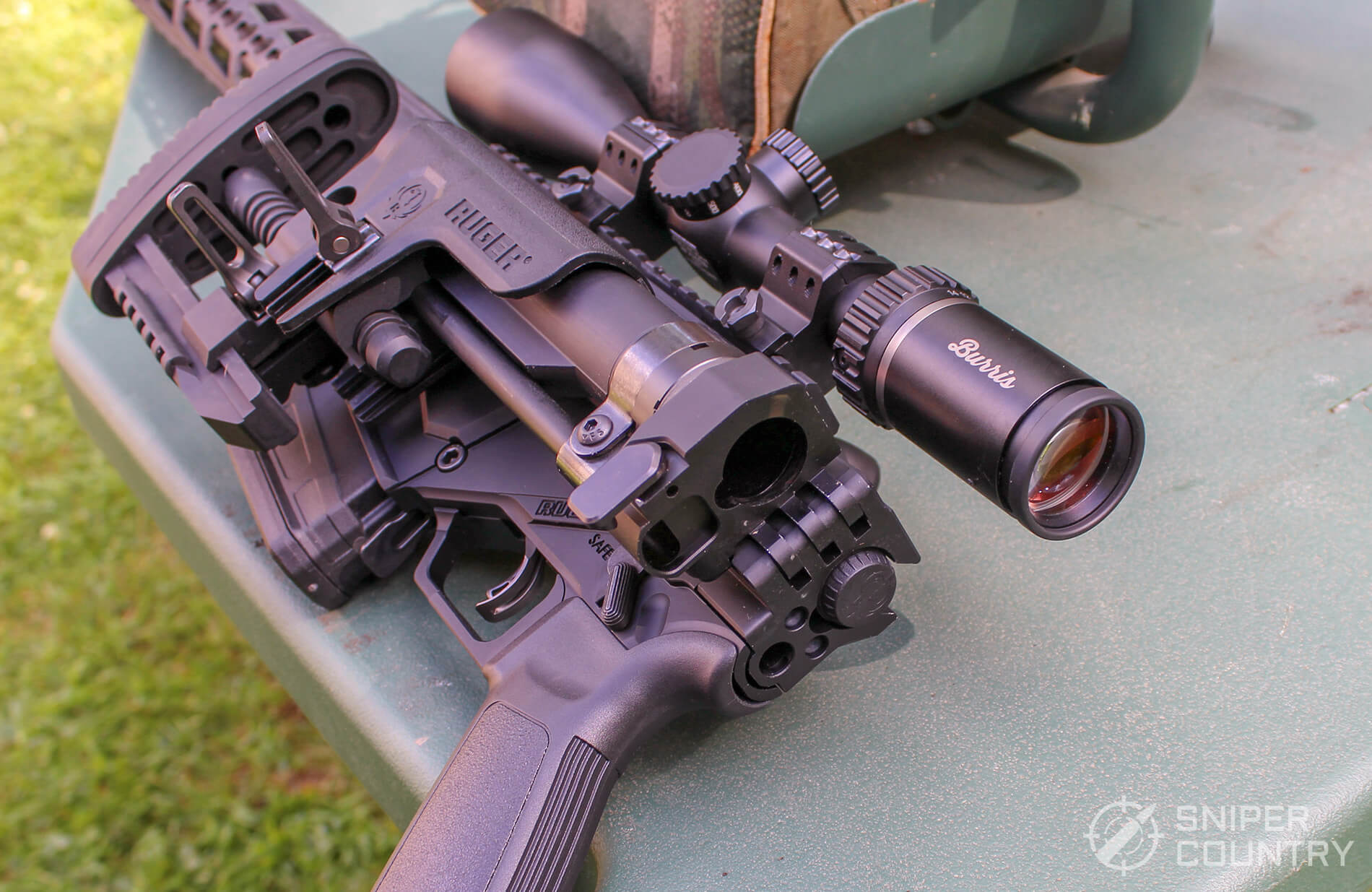 Note the AR-style buffer tube and left-side safety. This rifle is truly an amalgam of some of the best features of the AR and bolt guns.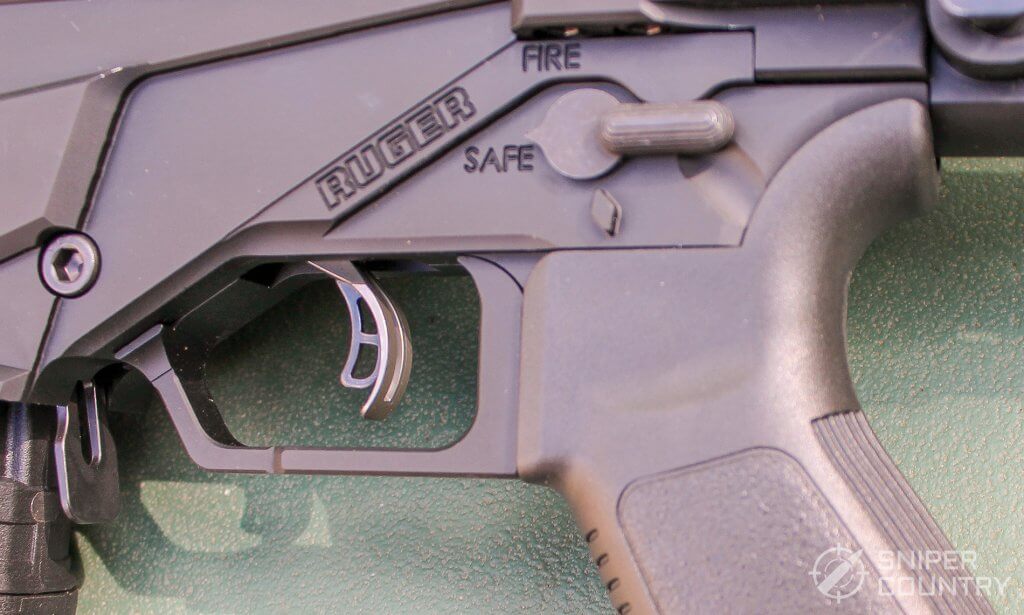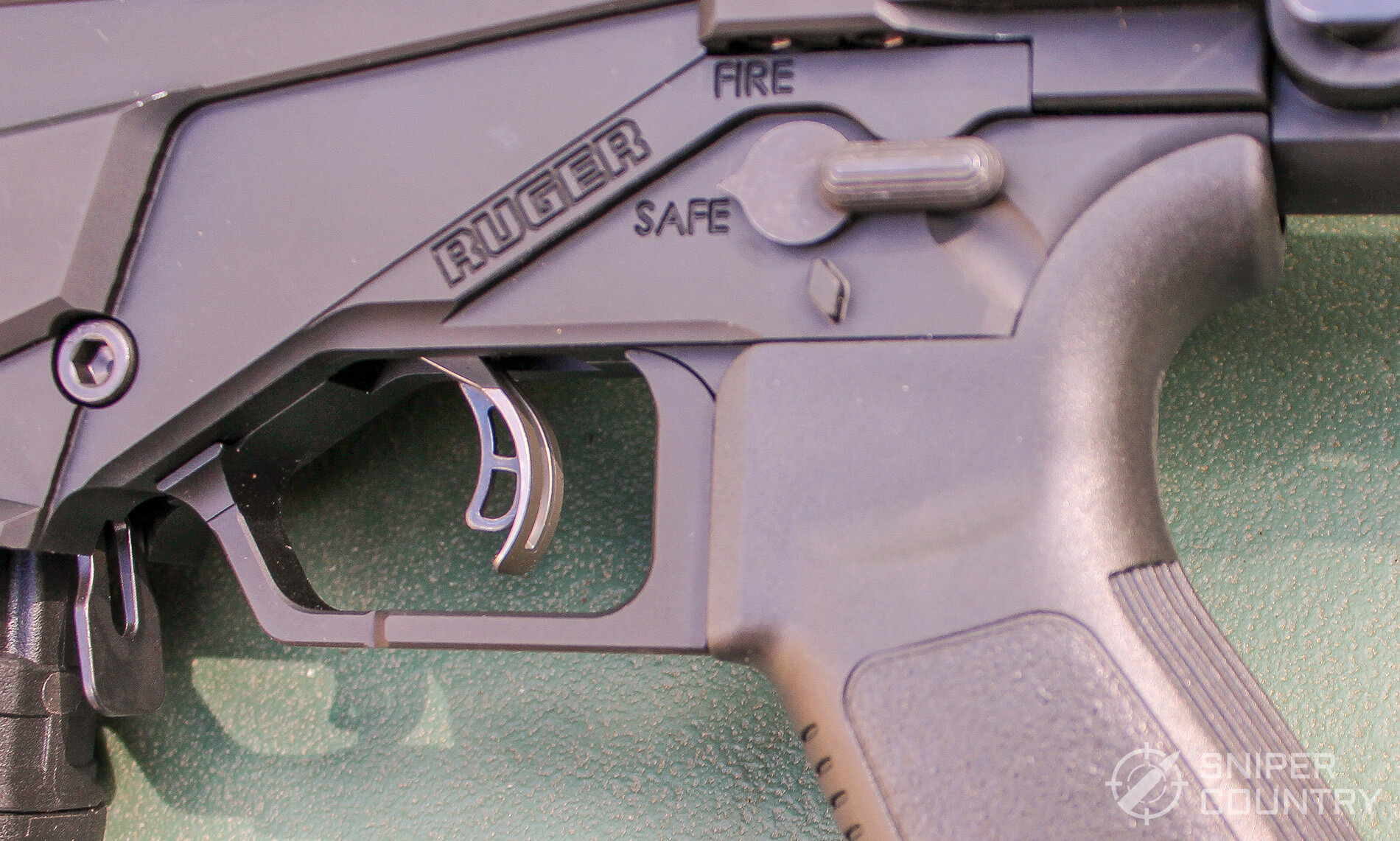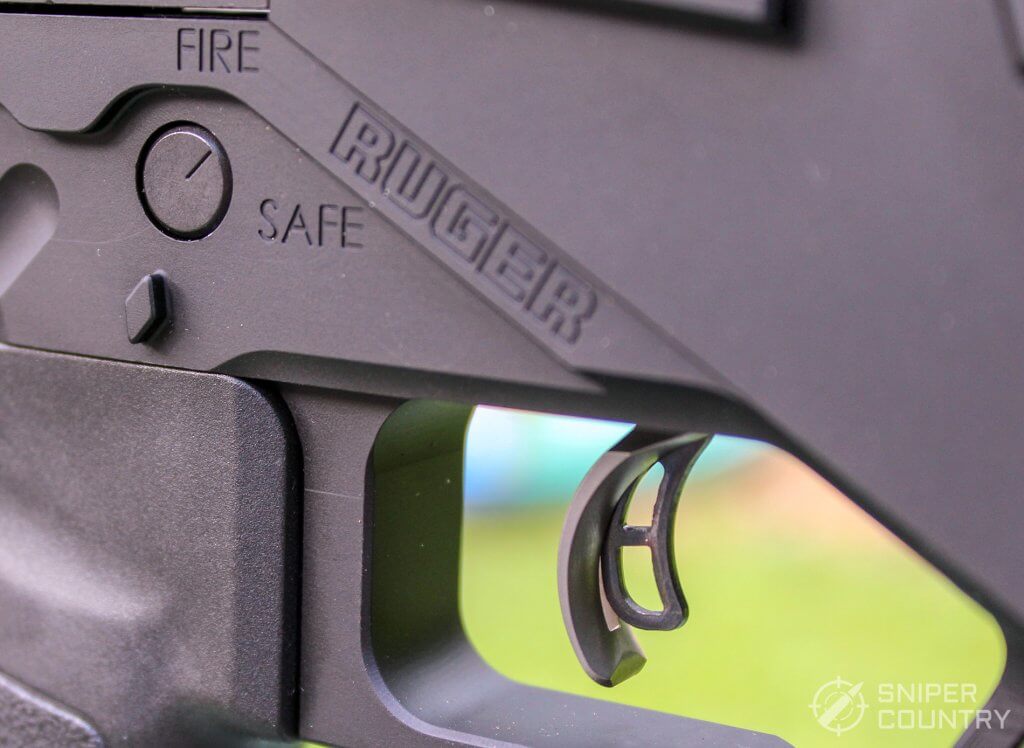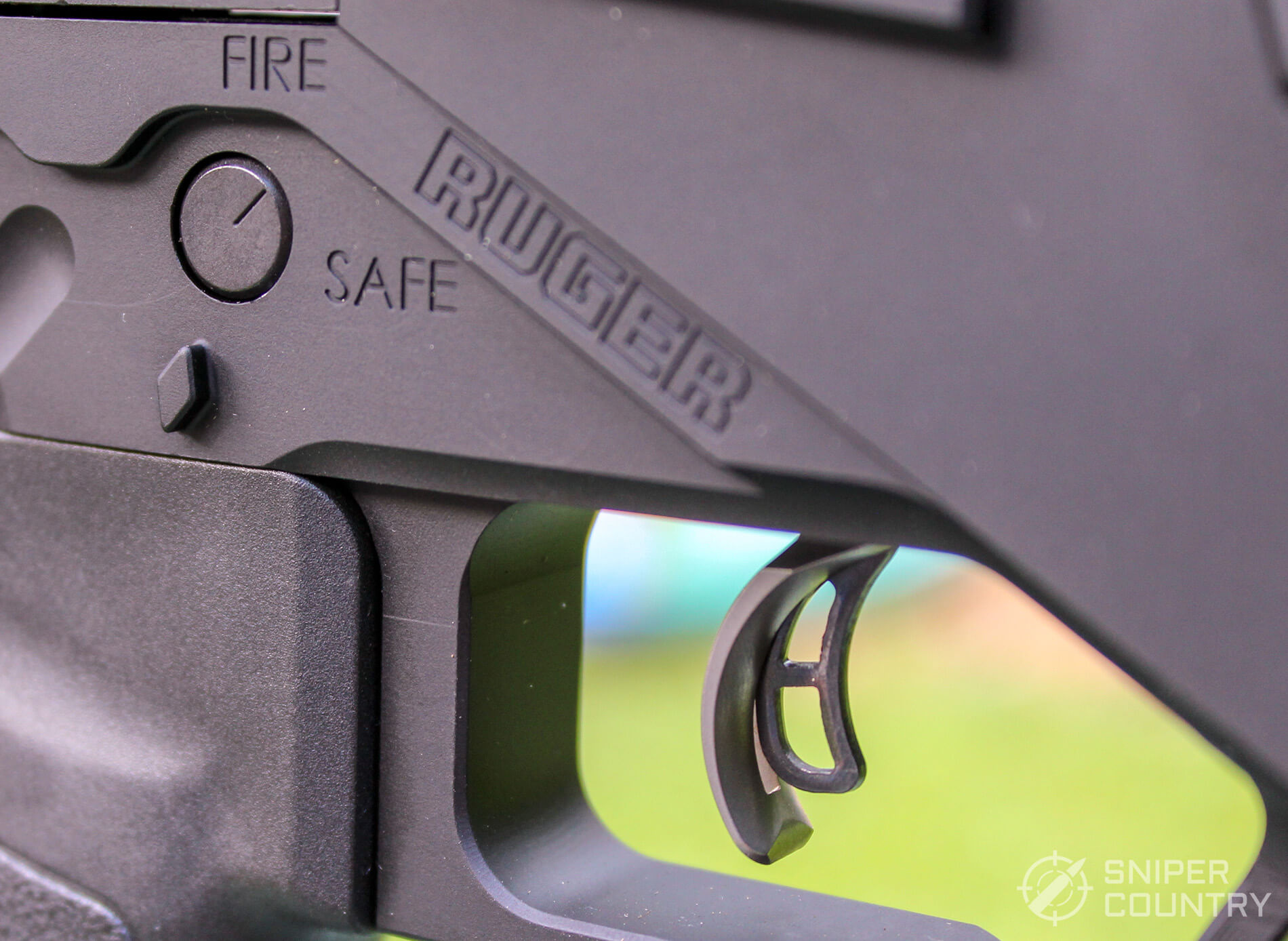 We had no reason to adjust it. It broke at a pound and a half. That might be too light for a hunting rifle, but I think this gun will end up shooting at competitions at 1000 yards or so. For the bench rest, the trigger is fine. Now, let's look at the bolt.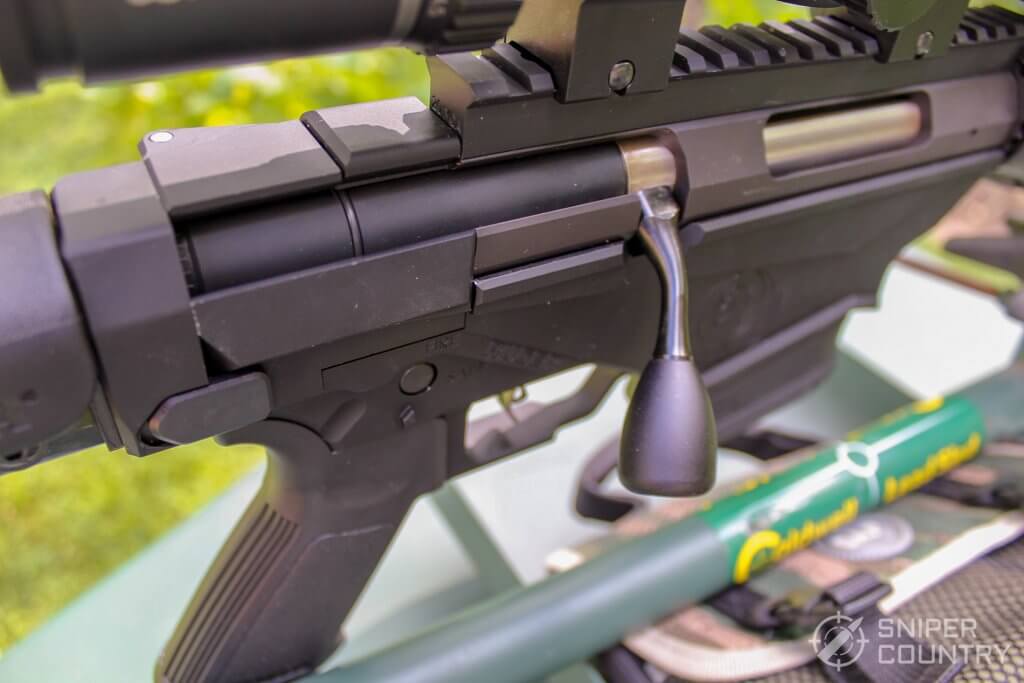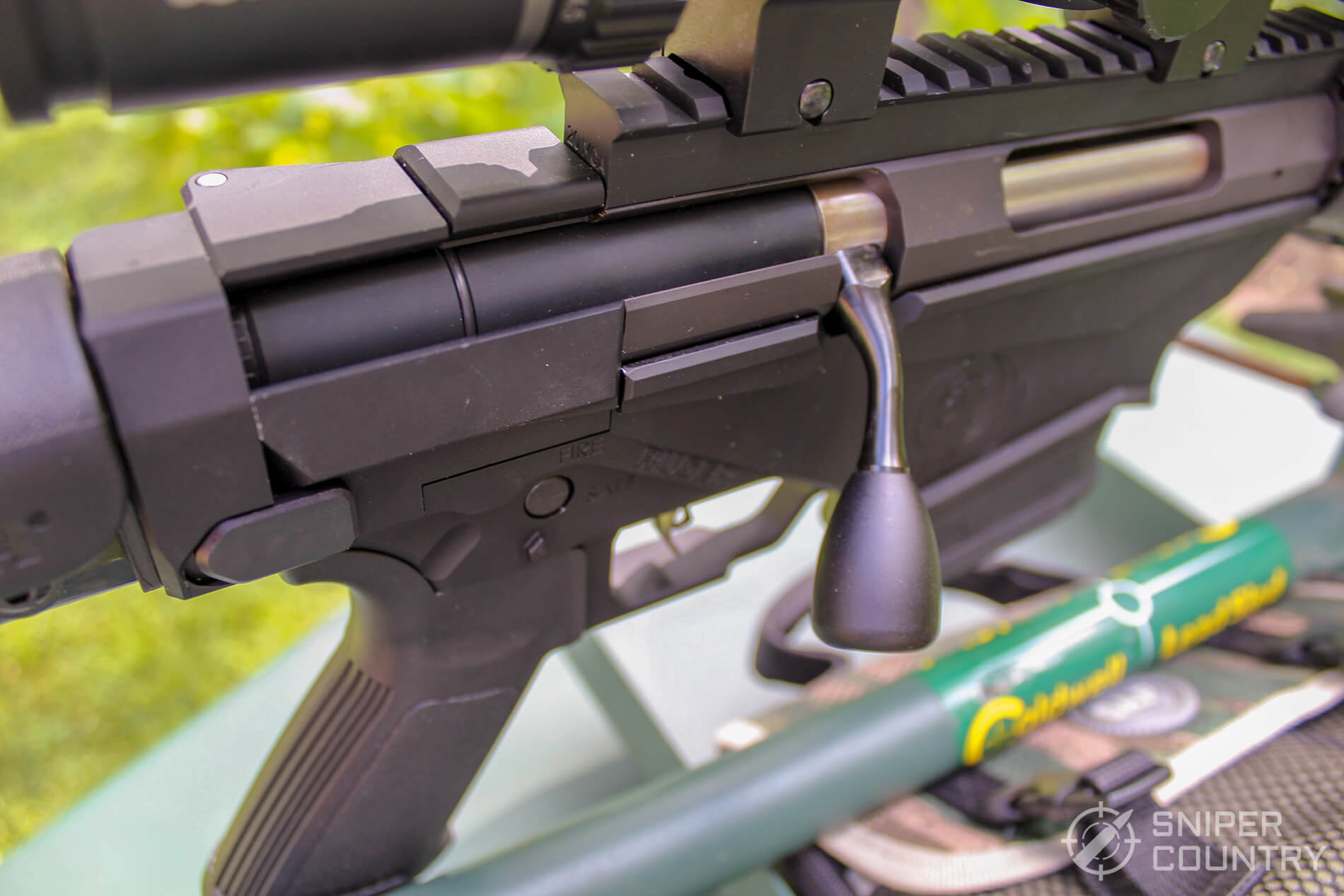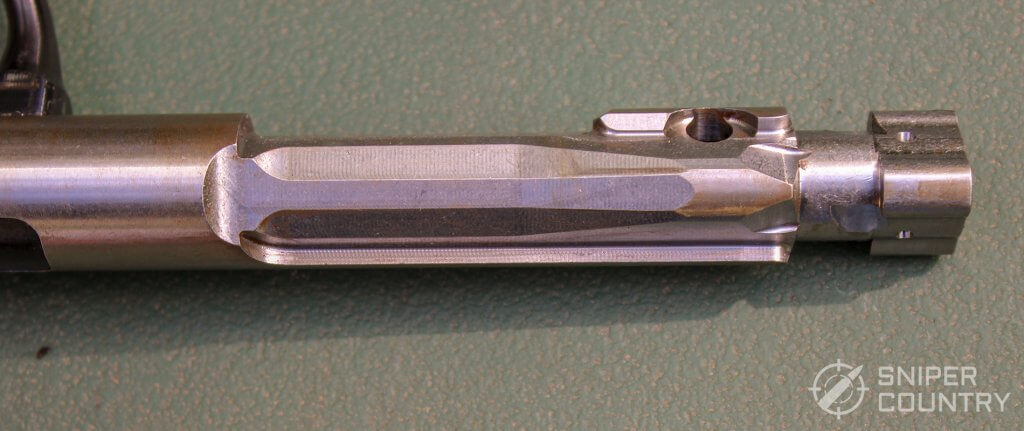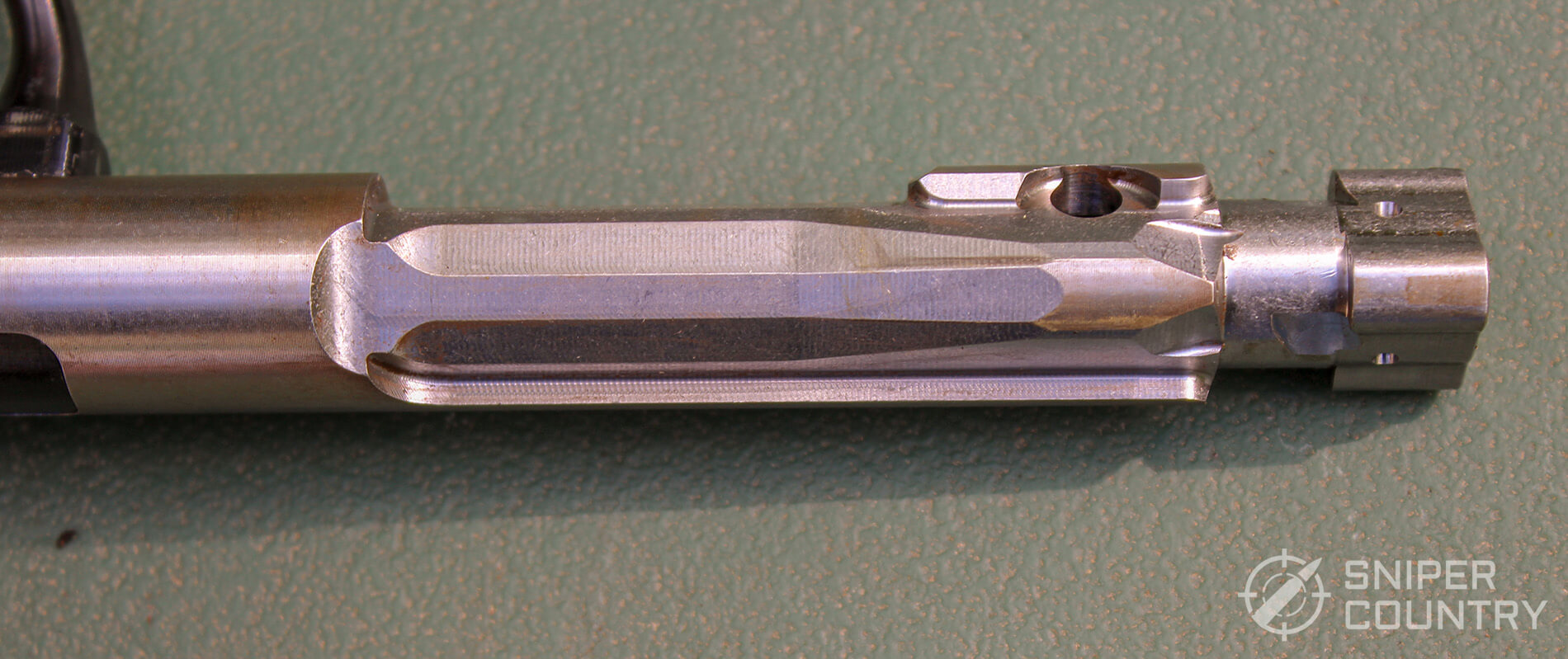 Note the three locking lugs, extractor, ejector and fluted body.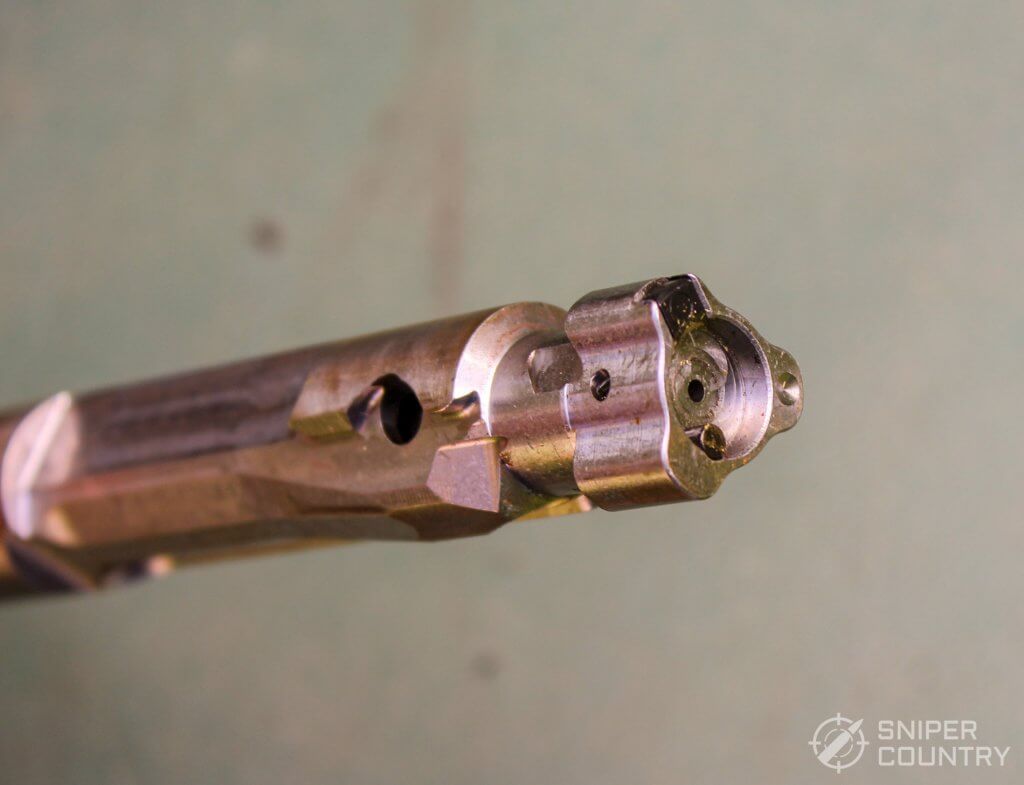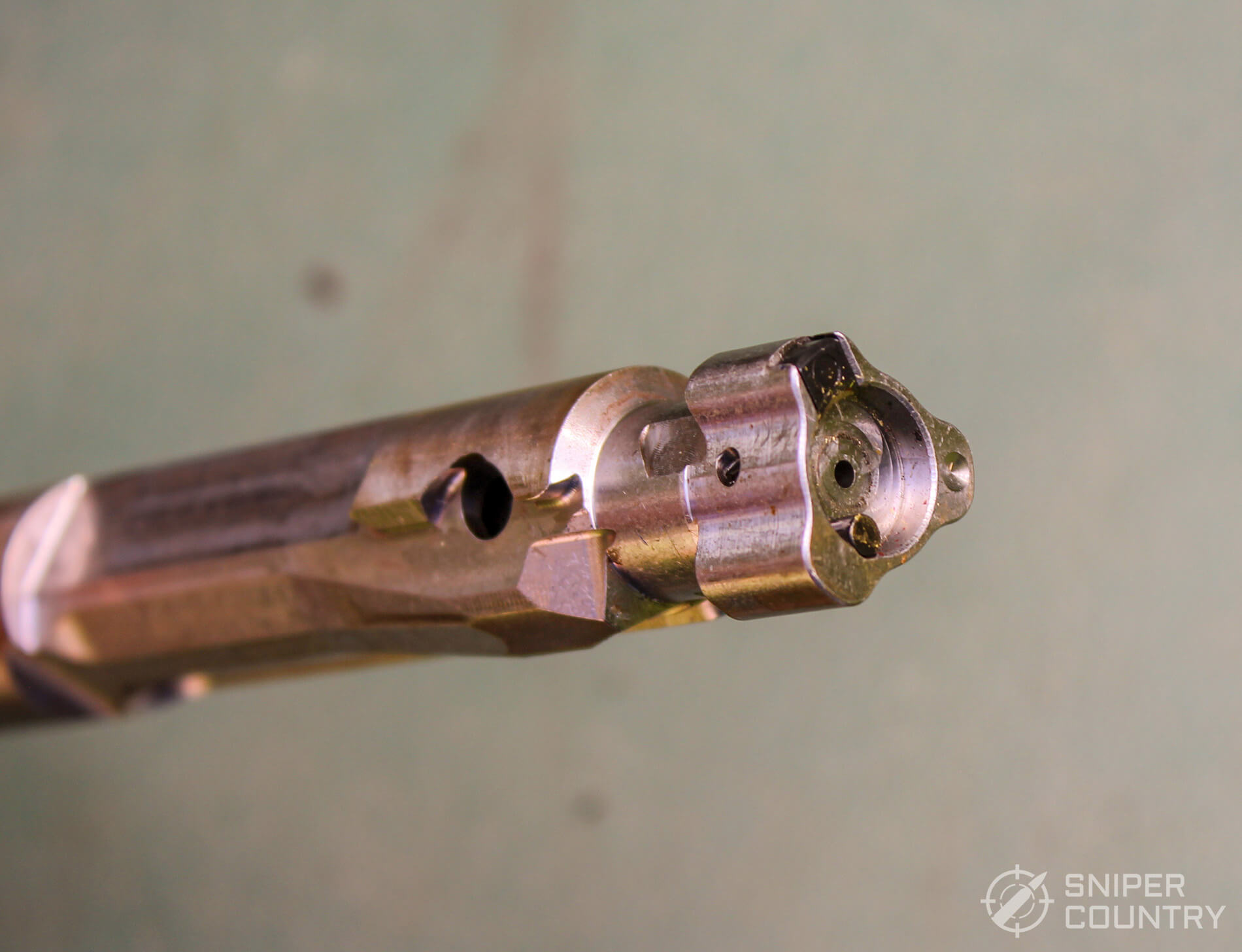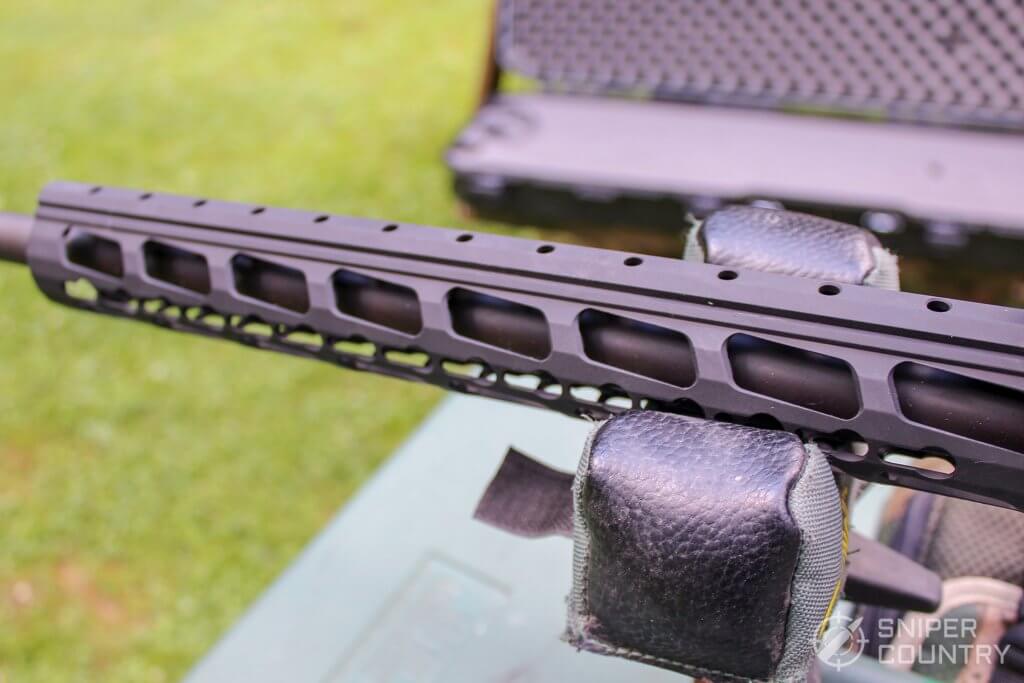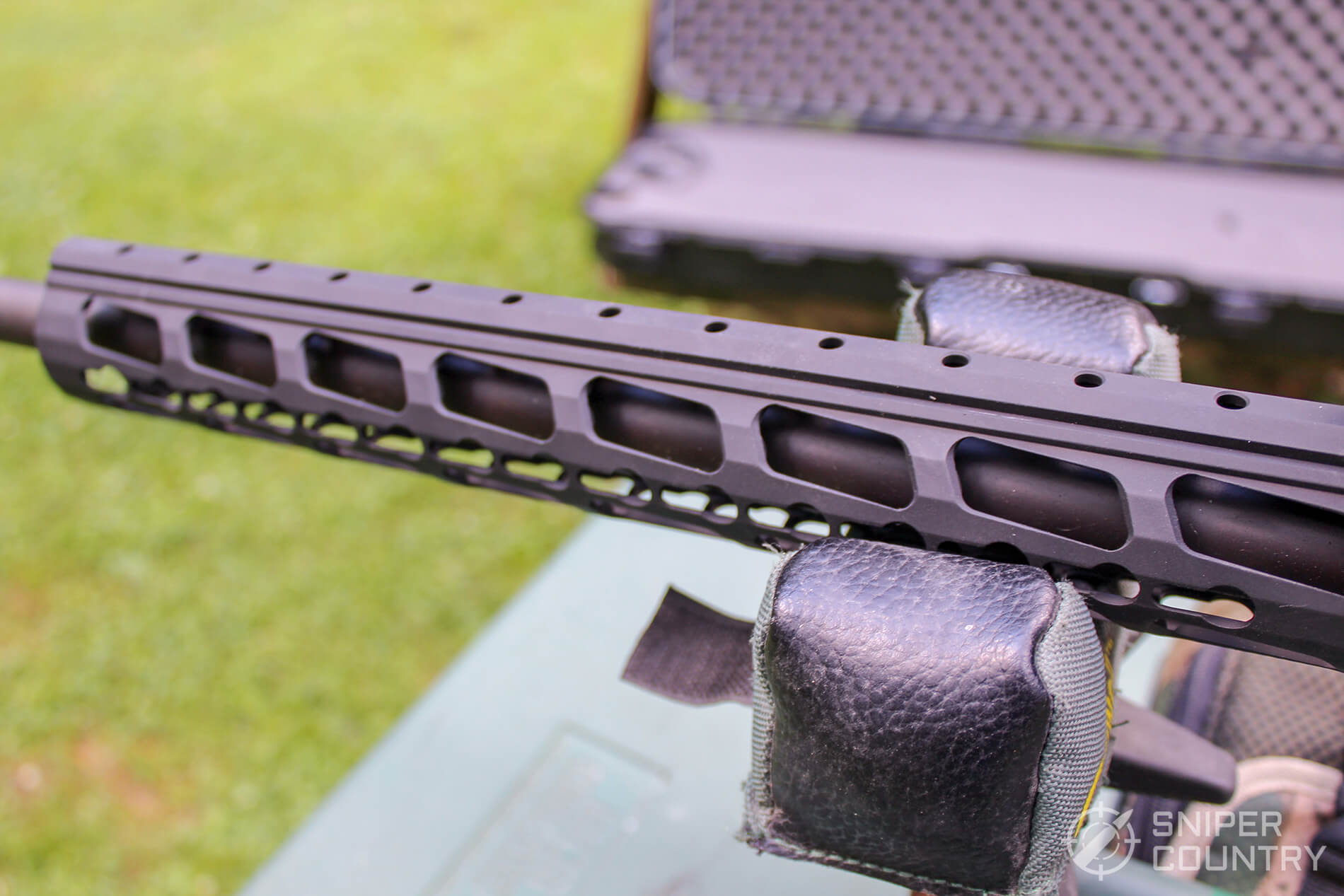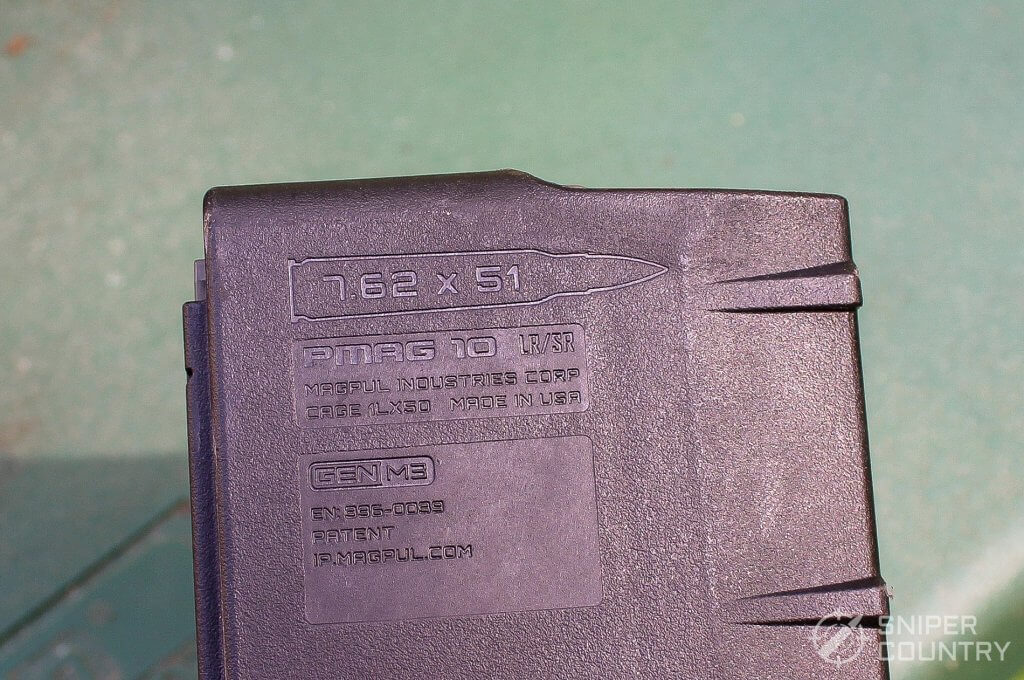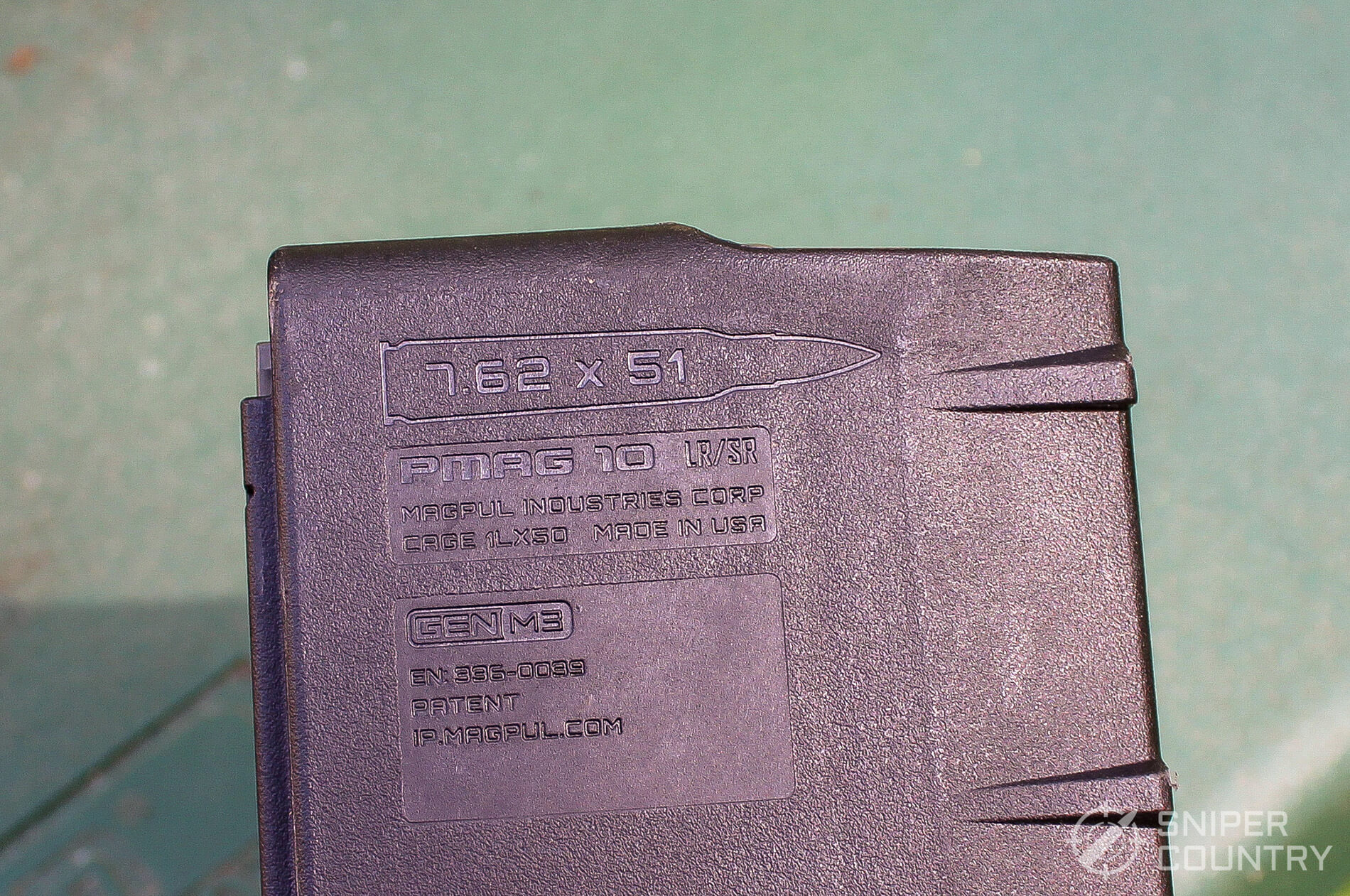 The magazine is for the .308. That works, because the 6.5 Creedmoor is based on the .30 TC, but the granddaddy case was the .308. Most .308 magazines should work, including even some M14 mags as stated above.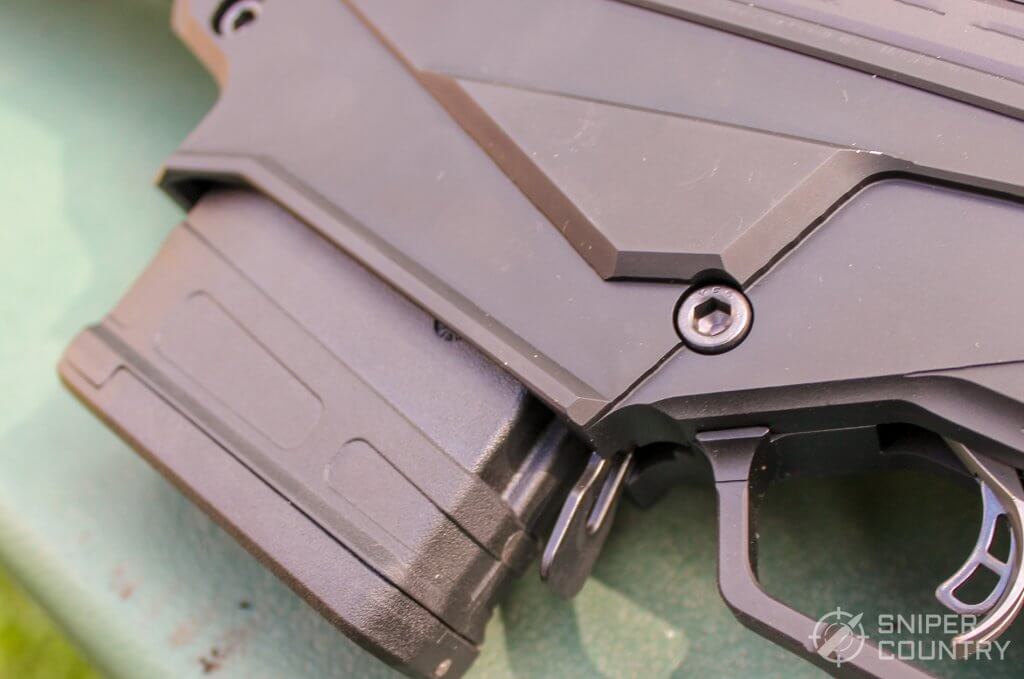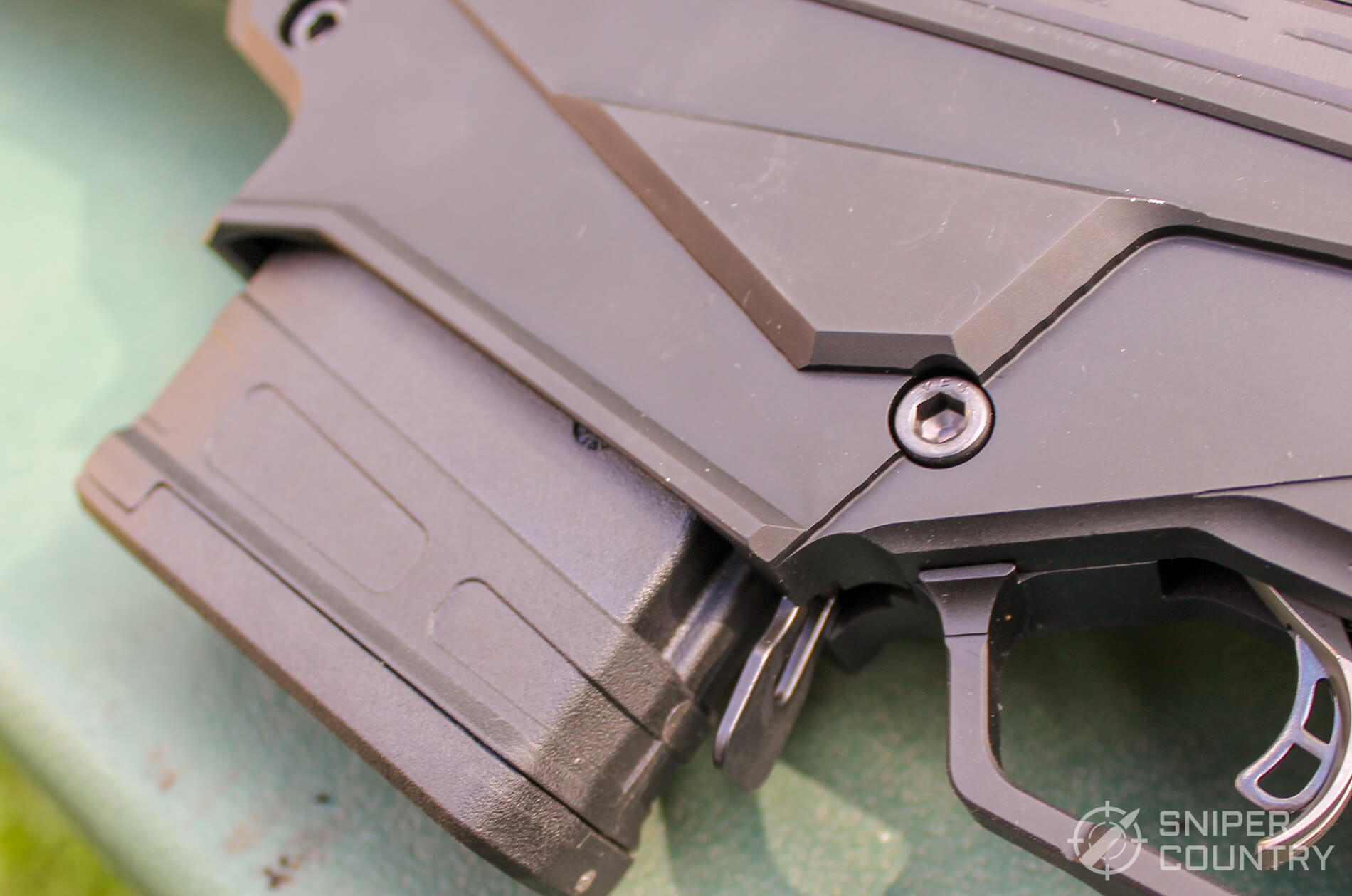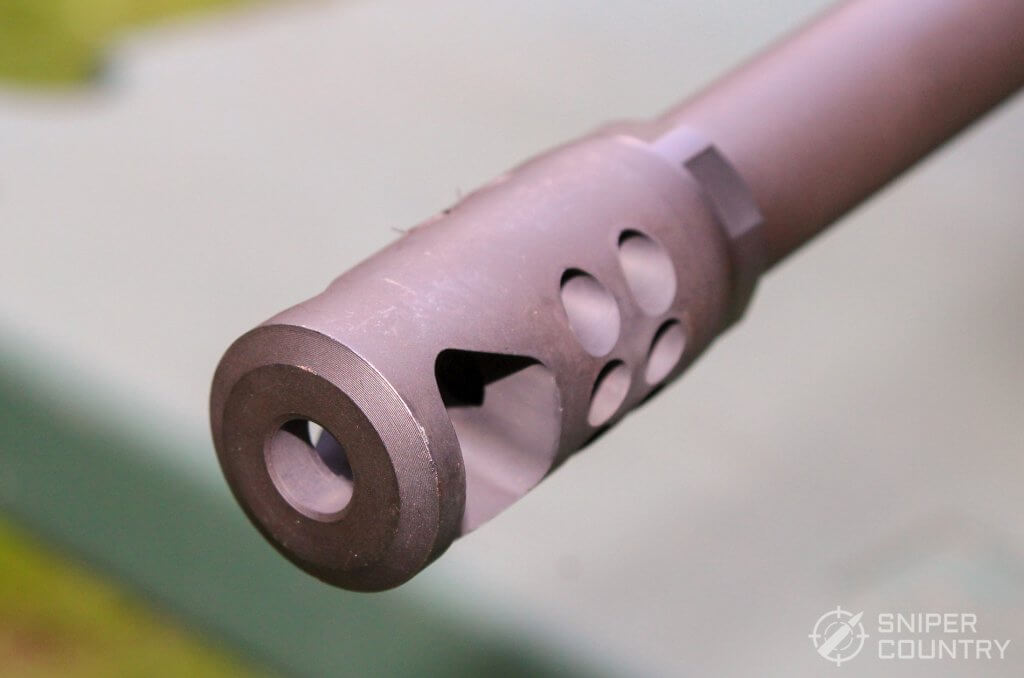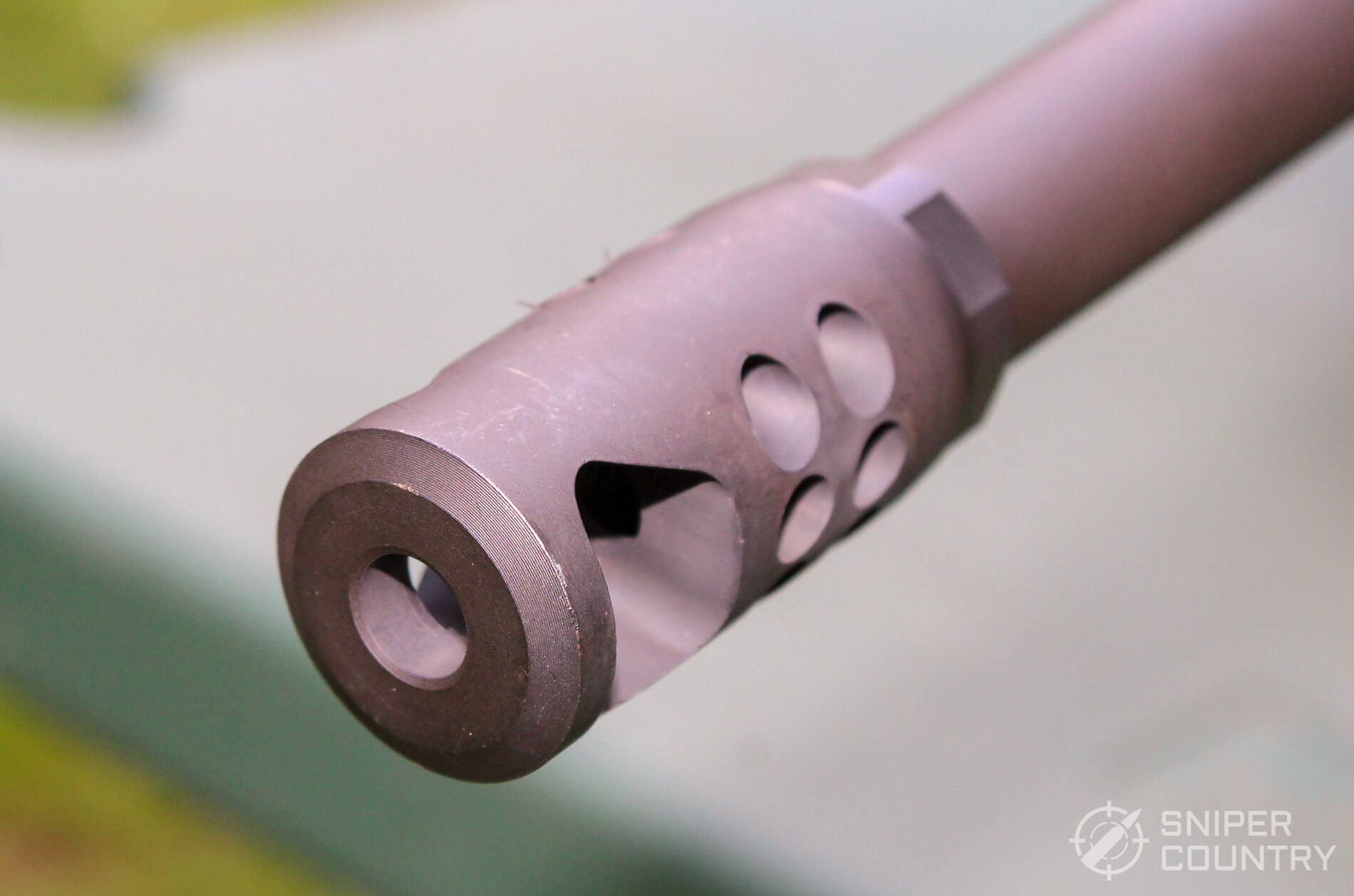 It laid the grass low for yards around to either side when we shot.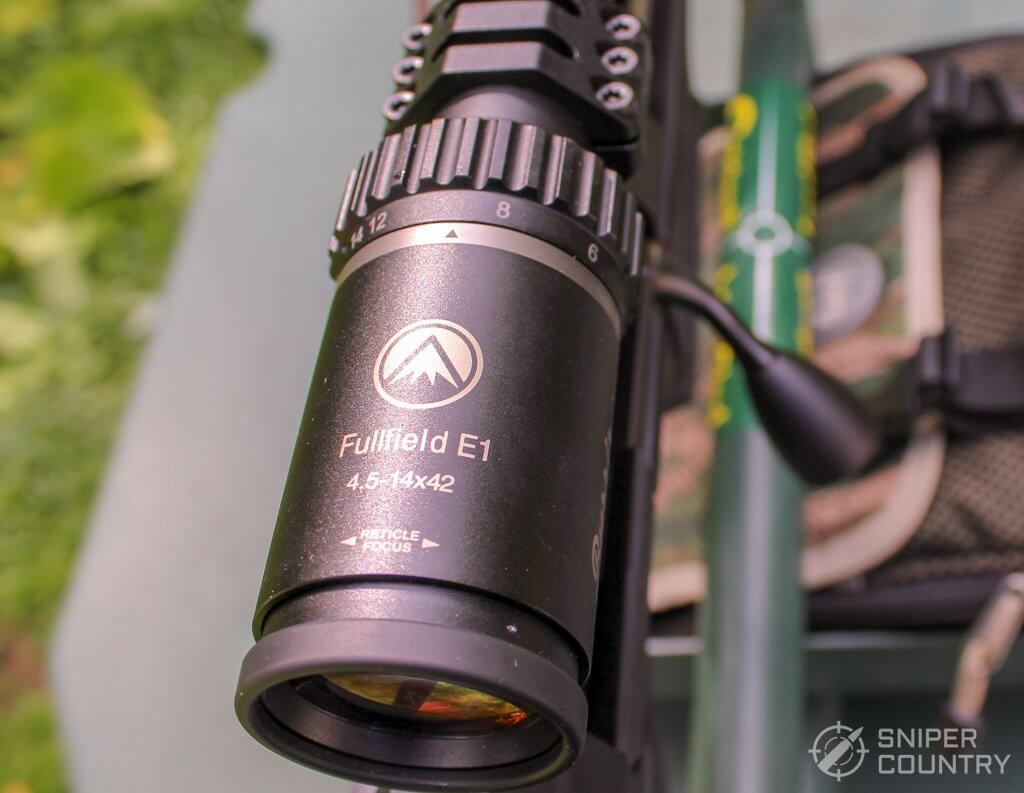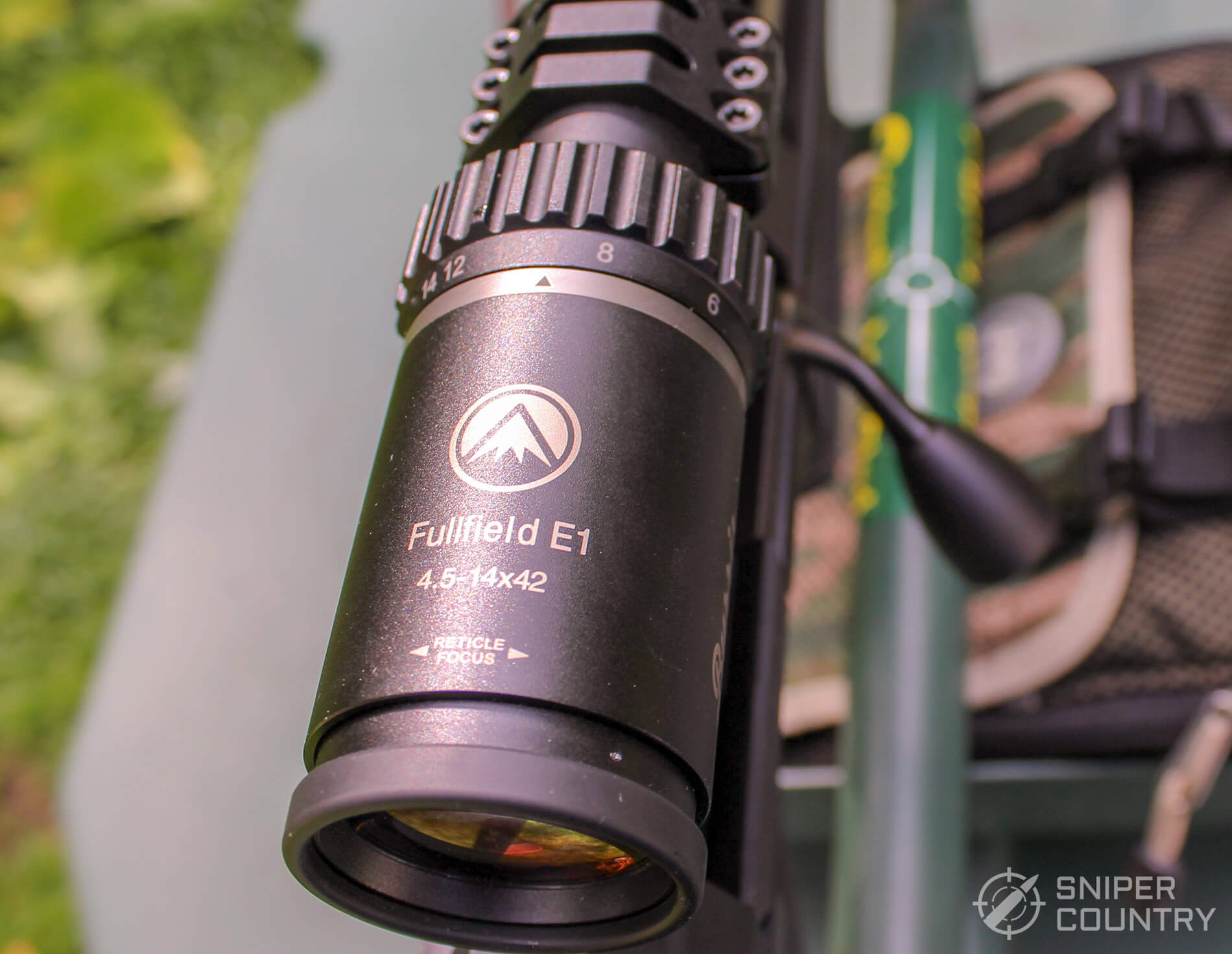 Handling
A bare Ruger Precision Rifle weighs in at almost 11 lbs, and realistically with a full set-up and a loaded magazine, you're looking at carrying something closer to 15 pounds. For a hunting rifle or a defense rifle, the combined weight and length of the RPR makes it a cumbersome firearm. However, the RPR isn't the type of rifle you'll be packing when you're out camping or lugging around when you're hunting deer. It is a precision rifle meant to hit targets at over 1000 yards, so it will need that length and weight to produce consistent results.
That said, tack on a sling and maybe fold the buttstock, and it'll be a tad bit easier to lug around. The RPR already feels sturdy, but the bolt feels a little notchy. If you have a new firearm, give yourself some time to break it in since it will be a little stiff out from the factory.
BONUS OFFER: Get your free shooting range targets to print at home!
Get your free targets to print at home!
Features
Aside from the fully adjustable, folding MSR stock, the Ruger Precision Rifle hosts a slew of features that made it a game-changer in the precision firearms market. Depending on the generation of RPR, your forend will have either an M-Lok or Keymod configuration, making it easy to customize your weapon as you see fit.
The RPR also comes with Ruger's Marksman Adjustable trigger, with the wrench stored conveniently in the bolt shroud. Hence, allowing you to make adjustments on the go. This trigger isn't going to be the best out there, but it's probably the best factory trigger right now. If you've shot any AR rifle before, then the RPR's 45-degree safety will be very familiar to you.
Those who are acquainted with the Ruger American's smooth-cycling action will recognize the Precision Rifle's twin cocking cams that allows easier bolt operation. Ruger threaded the knob (5/16×24 thread), allowing customization of the bolt handle.
The RPR features a patent-pending multimagazine interface allowing you to use M110, SR25, DPMS, and AICS magazines aside from your Magpul-style magazines. There's also a 20 MOA Picatinny rail allowing you to finetune your elevation to hit those long-range targets confidently up to 1600 yards, or so Ruger says.
Taking it Apart
For a better idea on taking apart your Ruger Precision Rifle, check out the video below.
Shooting the Ruger Precision Rifle
Accuracy and Performance
The Ruger Precision Rifle is consistently accurate at mid to long ranges, but the action has quite a problem. It's not always smooth and will need some breaking in first. The adjustable marksman trigger is great, and I like the shorter 70-degree bolt rotation that helps with faster follow-up shots.
The RPR also features customizable components that you can easily adjust, allowing you to maintain a consistent and comfortable shooting profile for optimal accuracy. Pair this gun with high-quality optics and practice shooting. Anyone with enough training will be able to fire it with sub-MOA accuracy.
Our buddy Glen shot the RPR. He shot the Ruger Precision using only one box of ammo since we didn't get a chance to stock up on 6.5s, so we shot with what we had.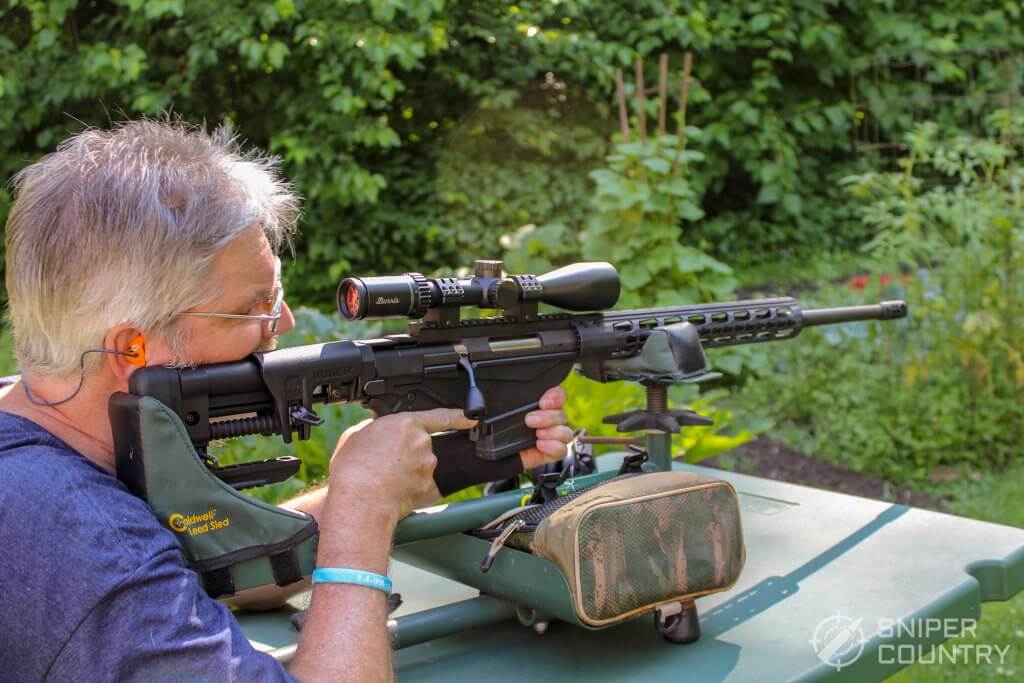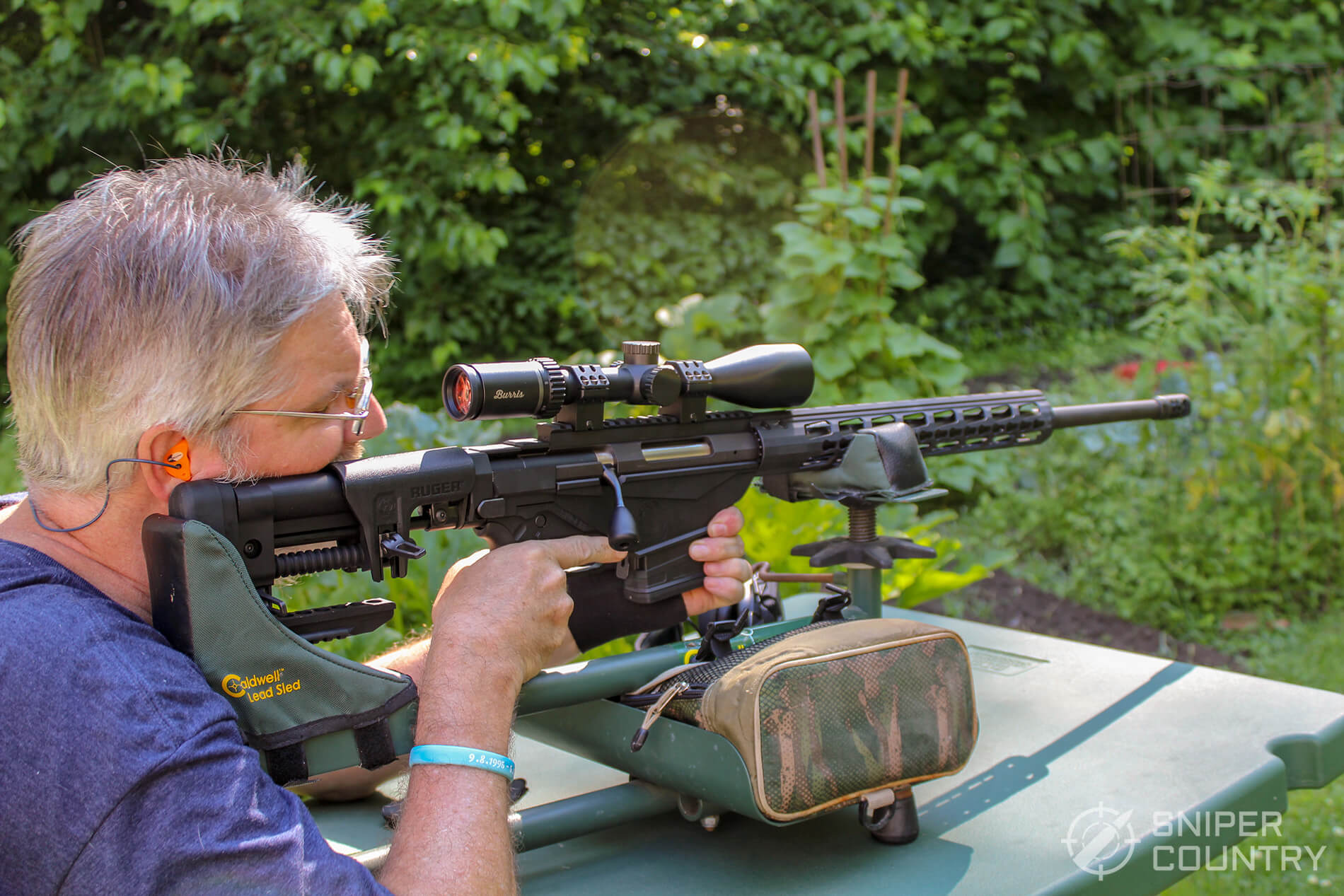 We used a 140-grain American Gunner load from Hornady. Also, it was about 95 degrees with 60% humidity outside. At any rate, he got a decent, good-to-start-with group. Anyhow, here's the target.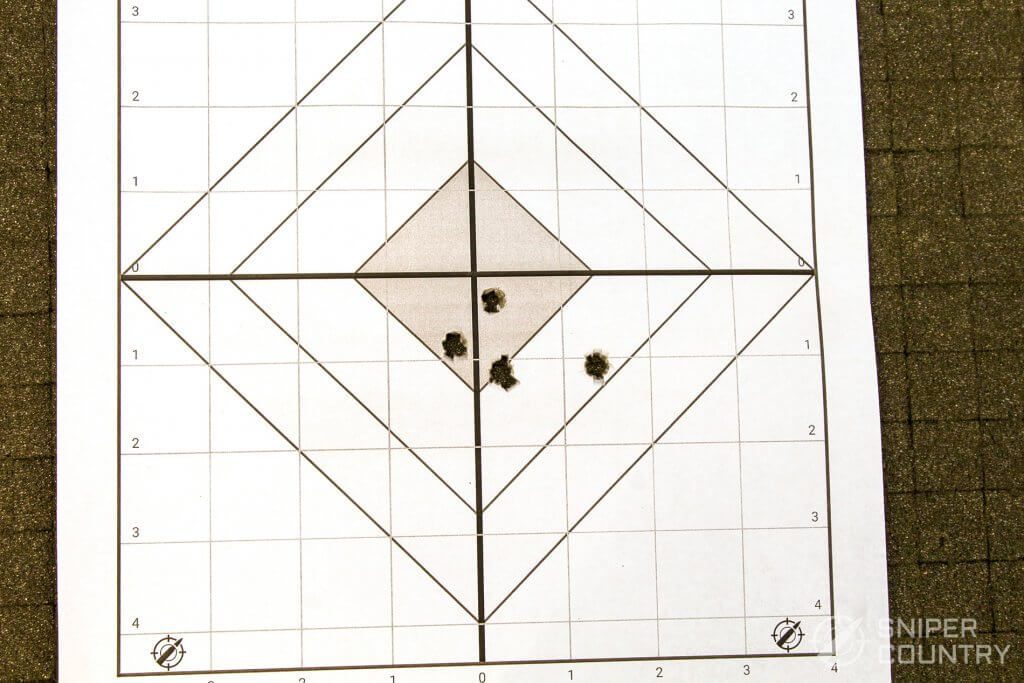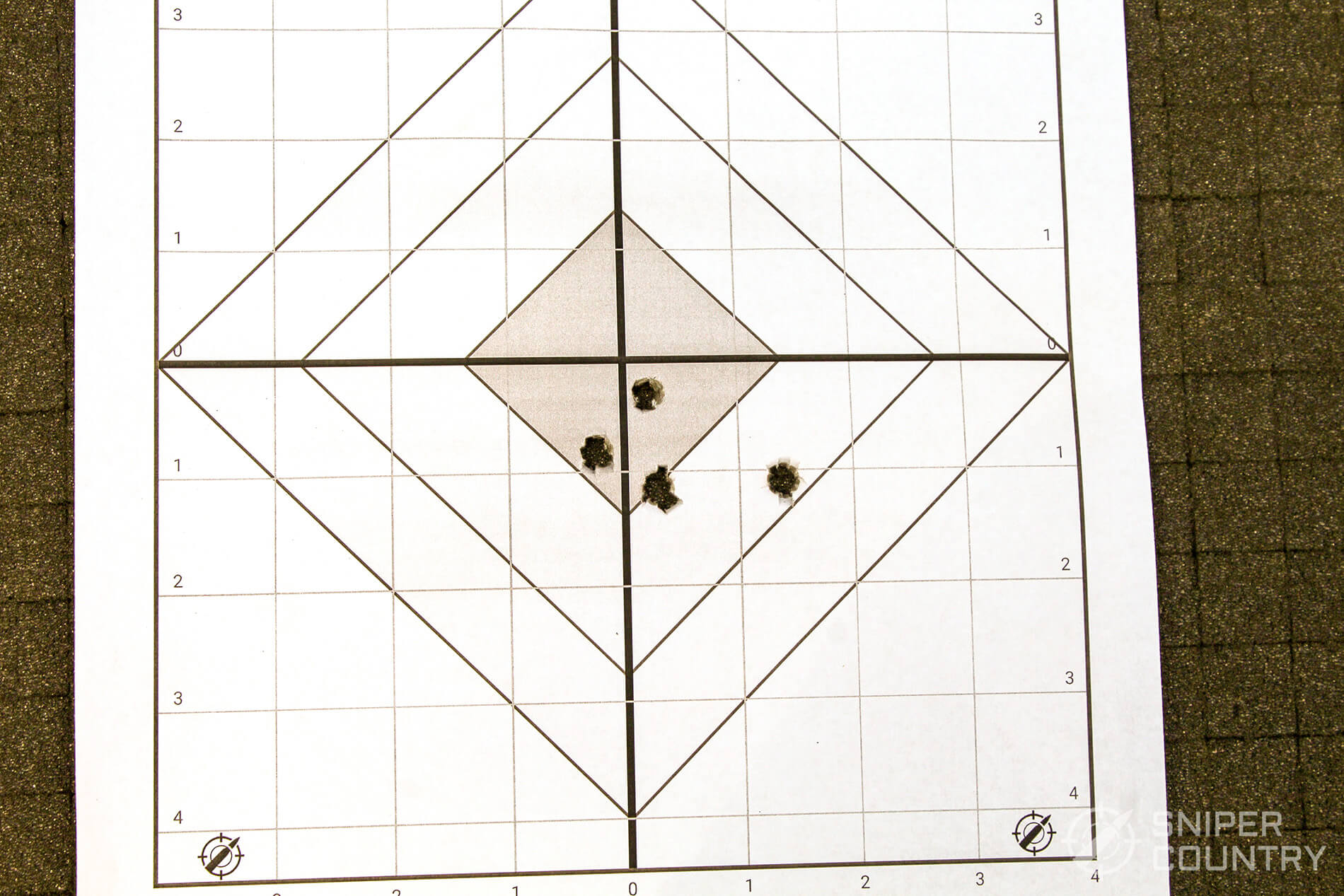 We have here basically a slightly-less-than-1-MOA group with one flyer to the right.
Recoil
Because of its substantial weight and hybrid muzzle brake, the rifle is a joy to fire and almost eliminates recoil. Additionally, the generous buttpad lessens the blowback. Because the barrel is threaded, you may use whatever muzzle device you wish to help improve recoil.
Reliability
The Ruger Precision Rifle does exactly what it's designed to do. Little minor concerns with the smoothness of action may appear first, but you can resolve them with some practice and break-in. It is a reliable precision rifle with low recoil, accuracy, and adaptability.
Upgrades and personalization options are available as well. Thanks to the chassis system and overall design, everything in the chassis and overall design is customizable or replaceable. You can even strip it down to the action and replace the chassis.
Ruger Precision Rifle Competition
Savage 110 has been around since the 70's, with a proven record of being accurate and reliable. It is a conventional, sophisticated firearm that can be converted to a one-hole model with some work. The Ruger Precision and Savage 110 both have 21-inch free-floating barrels and almost the same price. Both rifles are very fast and accurate, with the Savage's advantage being more lightweight with only a few pounds.
Bergara B14 HMR is also an accurate rifle that delivers excellent quality and performance for its price range. It is more lightweight and compact than the Ruger Precision, but the weight difference is almost negligible. Still, this one's a better choice if you often go trekking in the woods as the Ruger is more of a marksman rifle.
Sig Sauer Cross is an innovative long-range rifle that has a 60-degree bolt throw instead of the usual 90-degree. This design makes the action faster and smoother while keeping the bolt handle away from mounted scopes or accessories. It has a cast receiver that saves weight and costs and has no lack of stability.
The rifle is very customizable with its interchangeable barrels, allowing for upgrades. It's also plenty accurate and has a stock that is fully adjustable and foldable. While the Ruger comes with a muzzle brake, Sig Cross comes with a suppressor. The only advantage of the Ruger is its price, the Sig Sauer Cross is more expensive, but when it comes to performance, both rifles are great. However, you may want to check out the Cross as its features are worth trying out.
Accessories for the Ruger Precision Rifle
This Accushot bipod features a frame composed of 6061-T6 aluminum. The legs are made of 7075-T6 aluminum and include heat-treated stainless steel components for added strength. It's tough and durable and easy to install.
While this bipod is quite expensive, it's worth every penny. It's versatile and stiff when you want it to be. You can easily place this even on uneven surfaces as it's flexible and easy to adjust.
The Vortex 6.5-2050 Parallax Adjustable Viper Scope is quite pricey, costing almost as much as a new rifle. Even so, it's a solid middle-of-the-road scope that will serve you well for many years to come, owing to its lifetime guarantee. With its strong anodized finish, the viper can withstand wear and tear. The MIL-Dot reticle is very precise and may be used to compute the target's range, windage, and holdover.
For larger shooters, the supplied buttstock on the Ruger Precision Rifle is not the most comfortable option. Ruger's Precision Rifle comes with a buffer tube adapter that lets you use an AR-15 stock. However, M4-style collapsible stocks, even though they're small, aren't ideal because of the Precision Rifle's 20 MOA optics rail.
The PRS GEN3 is a field precision stock that you can adjust without the need for tools. For rifle-length receiver extensions, it is practically universally compatible. In addition, it features a reliable user interface with LOP and cheeks height adjustments.
The mix of excellent ergonomics, sturdy and flexible polymer construction and completely adjustable design is what makes it so comfortable. Designed specifically for AR-15-based target rifles, the PRS has a broad color palette and a variety of tactical finishes.
Wrapping Up
The Ruger Precision is an excellent gun that does its job efficiently. We definitely recommend the Ruger Precision for those who want to practice shooting long-range as it's accurate and comes at an affordable price. Aftermarket parts are growing, too. So upgrading and customizing this gun is possible. You could even build one that's unique from anyone else.
If you're more of a hunter, this rifle is a bit much for that purpose. But you can always check out its cousin, the Ruger American, specifically designed for game hunting.
What are your thoughts about the Ruger Precision Rifle? Let us know in the comments below. Feel free to check our other hands-on reviews of different guns.
You might also like to read: