2021 has been a year for the history books in many ways, while maybe not as tumultuous as 2020 left us — 2021 has earned a place in our collective memory.
From record sales in firearms and ammo to major legal wins for self-defense and more, a look back at what 2021 has brought us is in order as we get ready to usher in the new year.
First, Our Thanks
SniperCountry.com is proud and grateful to serve the firearm and shooting sports community. We're a small team, but we're passionate about sharing our knowledge with anyone who will listen.
Without you, our readers, we would not be here. From our design team to the IT people to our dedicated writers, none of us would be able to do this if we didn't have our reader's support.
For me personally, it is deeply rewarding to be able to serve the firearm community and assist my fellow sporters in the pursuit of advancing our skills and enjoyment.
So from all of us to you, thank you.
We hope we have been able to serve you well this year and we look forward to being able to offer you more content in the year to come.
BONUS OFFER: Get your free shooting range targets to print at home!
Get your free targets to print at home!
2021 In Review
Between record sales of everything firearms related to the pandemic continuing to cause havoc with supply lines and design deadlines, 2021 stands out as a year with not a lot of new things on the market.
However, that hasn't totally stopped the industry.
From new releases that we're excited about to some news stories that are important to remember, here are some of the highlights of 2021!
New Firearm Releases
PCCs
Aero Precision and JP Enterprises both released a PCC this year — the Aero Precision EPC and the JP Enterprises JP-5.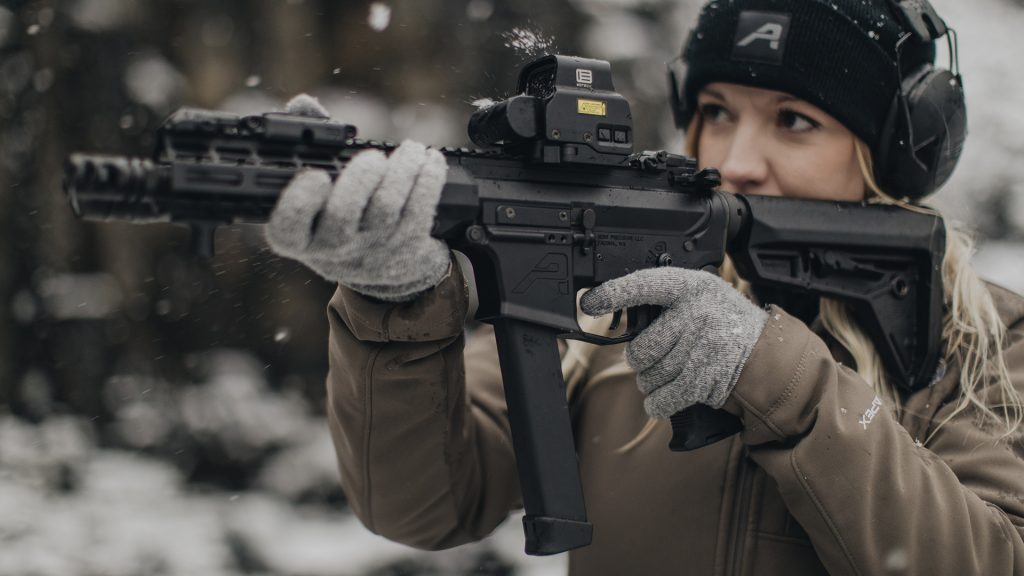 Both are pretty amazing and solid rifles, but the JP-5 kicks it up a notch with a roller-delayed blowback system that reduces felt recoil and is just badass.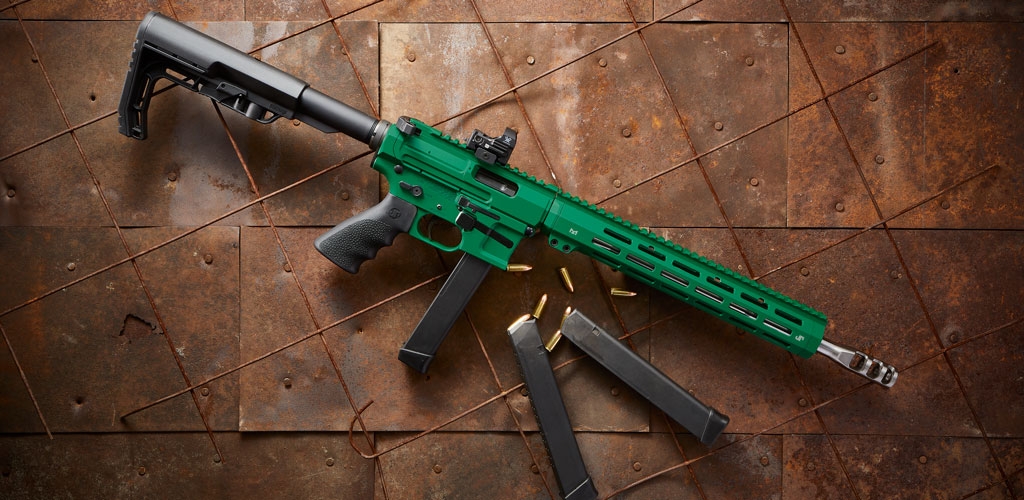 Rifles
Several very cool rifles hit the market in 2021, two of them aimed at lightweight hunting.
While the Sig Sauer Cross technically came out in 2020, it was quickly recalled due to a safety issue and didn't really start hitting shelves until early 2021 — so we'll count it as a 2021 rifle.
Less than 7 pounds, this is a very cool chassis rifle designed for long-range hunters.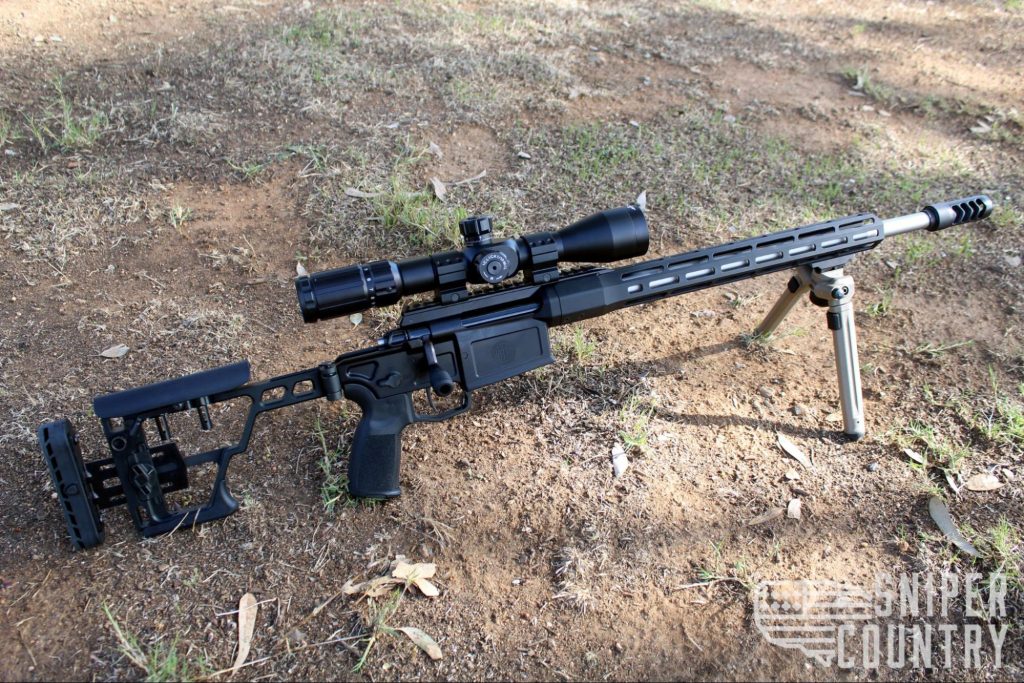 Sig Sauer Cross in 6.5 Creedmoor with a Primary Arms scope, Magpul bipod, and an Area 419 Muzzle Brake. Review coming soon!
Another big splash in the hunting rifle world was the Savage Impulse, a straight-pull bolt action rifle that brings a whole new design to the game.
Able to chamber rounds almost twice as fast as a normal bolt rifle, the Impulse is at the very least the most different rifle we've seen hit the market in a long time. That alone makes it very cool in our book.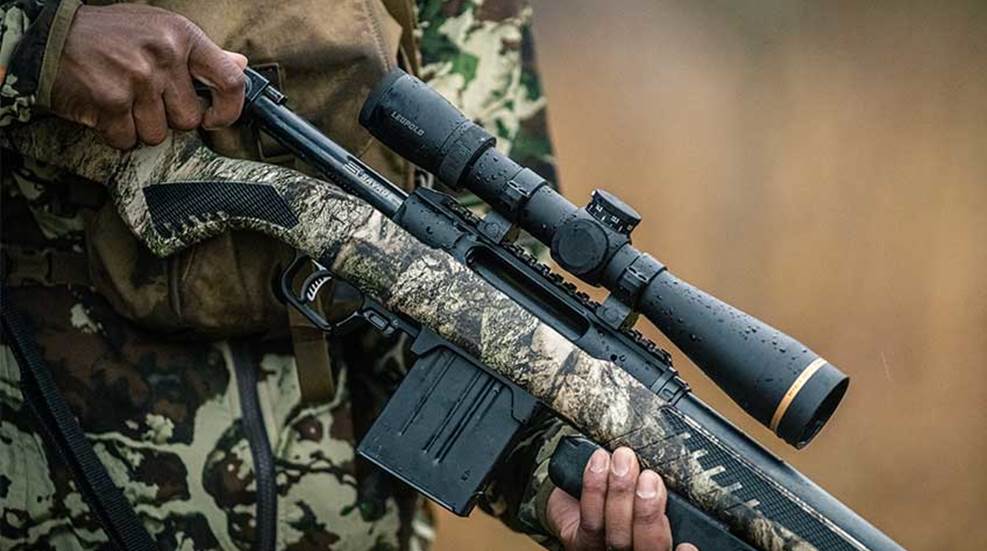 For a long, long time Henry has been one of the leading names in lever-action rifles offering a wide range of outstanding options. But only recently have they finally started offering lever-action rifles with side loading gates. The Henry All-Weather Side-Gate in .45-70 hits 2021 as both being very retro and very modern.
The stainless steel and polymer build makes this one of the most durable lever-actions you can find while .45-70 gives you a classic heavy-hitting thumper of a cartridge.

Pistols
The CZ Tactical Sport 2 is the next evolution from CZ to make the legendary SP-01 platform even more awesome.
Based on the Tactical Sport the TS 2 has an ultra-low bore axis, a redesigned frame to improve ergonomics, and a long list of smaller changes to improve the pistol as a whole.
This might not be the most groundbreaking pistol on the market, but it is a welcome facelift to an aging pistol that we all love.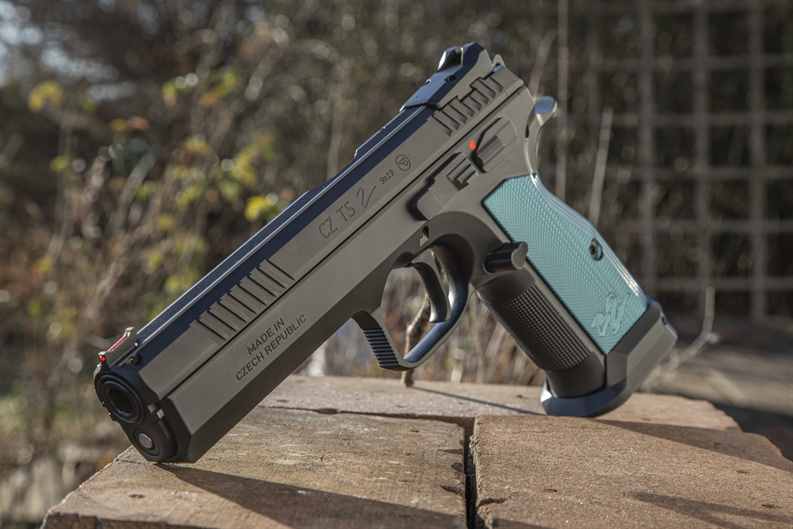 Often overlooked, FN makes some outstanding pistols and the FN 509 LS Edge is the newest entry from the Belgians.
Designed as a purely tactical pistol, the 509 LS Edge is a long slide design with a flat face trigger that gives the package a very aggressive look and feel.
A proprietary optics mounting system makes using a wide range of red dots much easier than most pistols and the lightening cuts in the slide help keep the overall weight a bit lower.
If you need a duty pistol or a war-fighting pistol, this is one heavy hitter.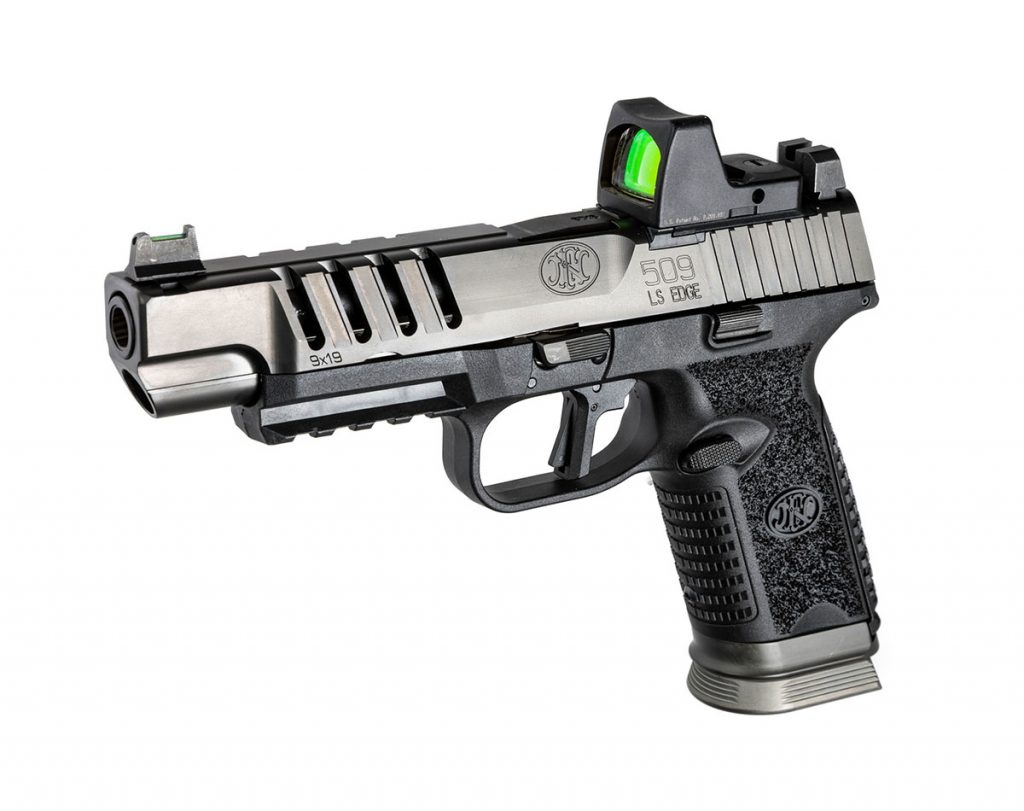 Firearm Sales Statistics
2020 set major records in sales of firearms according to the NSSF (Firearm industry trade association) as reported by the FBI NICS background checks, but 2021 isn't far behind and looks to be the second biggest year in history.
Just over Blackfriday week, there were almost 700,000 NICS processed (687,788). That's enough firearms to arm the entire US Marine Corps 3 times over — active duty and reserves.
As of the end of November 2021, nearly 36 million NICS backgrounds were processed with December expected to see at least another 2.5 million.
Looking at the most NICS backgrounds per day, 2021 saw 7 of the top 10 ever. The highest was March 17th, 2021 with 236,295 backgrounds.
According to the Small Arms Survey, there are more than 393 million firearms in the United States. That's about 120 firearms for every 100 people.
That accounts for about 46 percent of the worldwide total civilian-held firearms.
Goals for 2022? Break 50 percent.
Legal Battles For Our 2A Rights
Rare Breed FRT-15 And The ATF
Put very shortly, the ATF told Rare Breed to stop selling their FRT-15. Rare Breed told the ATF to pound sand.
The FRT-15 is a really cool "forced reset" trigger. Basically, it mimics full-auto fire but does so in a manner that doesn't break the law, according to Rare Breed. Personally, I would agree — but I'm not a lawyer.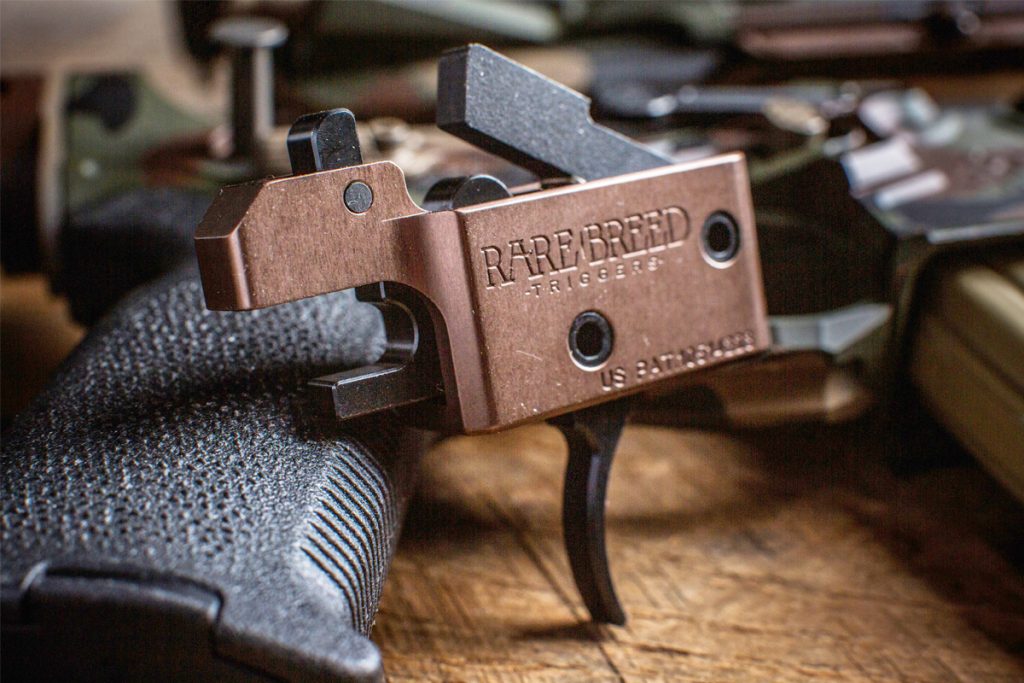 The ATF doesn't like it. In fact, the ATF doesn't like anything fun. On July 26th, 2021 the ATF sent Rare Breed an official letter ordering them to cease and desist all manufacturing and transfer of Rare Breed FRT-15 triggers and to contact the ATF to develop a plan to recover the "machineguns" already distributed.
In response, Rare Breed sent a 4-page letter to the ATF telling them no. Rare Breed does not agree with the ATF's determination of their triggers and does not believe they have broken any laws.
As a result, Rare Breed is now suing the ATF to stop them from taking action against Rare Breed over the FRT-15 triggers.
This is a case that is only just starting but will likely result in some landmark rulings on both sides. We'll be following it closely in the months (and likely years) to come.
California Assault Weapons Ban Overturned
Don't get too excited, the ruling is currently stayed and under review by higher courts.
But in June California got a big breath of freedom when a federal judge overturned California's 30 year-long ban on "assault weapons" in a 94-page ruling that is totally worth reading cover to cover.
In it, Judge Benetiz likened the AR-15 to a swiss army knife saying that "Like the Swiss Army knife, the popular AR-15 rifle is a perfect combination of home-defense weapon and homeland-defense equipment. Good for both home and battle,"
Gun owners love it, gun haters… hate it.
The "assault" weapons in question are weapons like the standard AR-15, most modern shotguns, and most modern pistols. Any rifle with any 2 of a list of "evil features" such as a detachable magazine and a pistol grip are considered "assault weapons" under California law.
Any pistol with a threaded barrel, also an "assault weapon".

An example of a CA legal AR-15 — the Spring Field Saint CA Compliant. Fixed stock, no pistol grip, no foregrip, 10 round magazine, and no flash hider.
The restrictions go on and on and are ever more ridiculous.
Sadly, the judge's ruling has been stayed while the case is appealed by the CA AG. We'll have to see where this goes, but it was a win at least.
BONUS OFFER: Get your free shooting range targets to print at home!
Get your free targets to print at home!
NYSRPA v. Bruen (AKA NYSRPA II)
Early this year the United States Supreme Court agreed to take up the NYSRPA v. Bruen case.
The case, while fairly complex as any case that faces the SCOTUS is, boils down to simply "whether the Second Amendment allows the government to prohibit ordinary law-abiding citizens from carrying handguns outside the home for self-defense".
This might sound fairly simple, and it should be, but the significance of this case cannot be overstated.
The SCOTUS is historically very reluctant to take on 2A cases, so the fact that they have taken one at all is major news. It's even bigger news since for the first time in a long time there is a strong conservative majority on the court.
And it's even bigger-er news because many lower-court cases are now being held while we wait for the outcome of NYSRPA v. Bruen.
This has the potential to be bigger than Heller.
Oral arguments were heard on November 3rd, 2021 and a decision is not likely to come until mid-2022, but we will definitely cover it when it happens.
Until then, if you want a ton more info on the case I would highly recommend reading about it.
Legal Battles, Citizens Defending Themselves
Two big cases were resolved this year, and both of them landed on the side of people defending themselves.
One case was widely reported and involved a minor protecting himself from protesters while the other was mostly ignored by the media and involved a man who thought he was being shot at by civilians but was, in fact, being shot by the police.
Jaleel Stallings Charged With 2 Counts Of Attempted Murder, Acquitted Of All Charges
Just five days after George Floyd was murdered by Minneapolis Police Officer Derek Chauvin, Jaleel Stallings was standing in a parking lot in Minneapolis when men in a white unmarked van with no lights opened fire on him and struck him in the chest.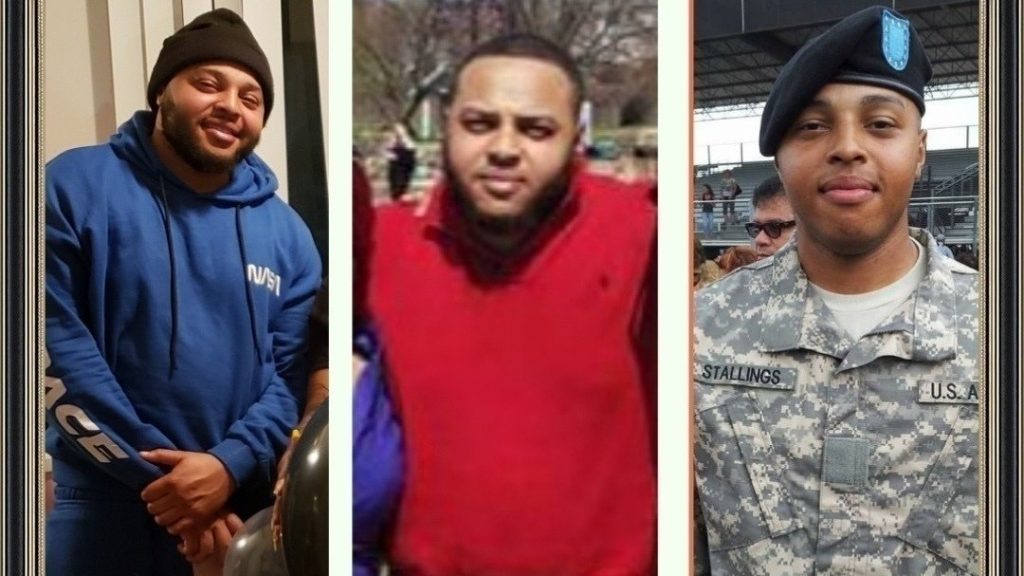 Stallings believing himself mortally wounded is an Army veteran, and was armed with a Mini Draco pistol, although believing himself to be bleeding out he returned fire putting 3 rounds in the engine area of the van.
After firing, men dressed in black jumped out of the van and charged Stallings. Realizing the men were police officers, Stallings dropped his pistol and laid on the ground to surrender.
Unarmed and trying to surrender, 2 SWAT officers beat Stallings resulting in a fractured eye socket.
The van was an unmarked police van and the persons inside were MPD SWAT officers engaged in "controlling" the protesters. They fired at and struck Stallings with a 40mm less-lethal round.
At his trial, Stallings successfully argued that he fired in self-defense since the SWAT officers failed to identify themselves before opening fire.
Bodycam footage backed up Stallings's versions of events and proved that the MPD officers were indiscriminately firing on groups and individual people without identifying themselves or being in harm's way.
The videos also proved that after Stallings surrendered, they beat him anyway.
Stallings is very lucky to be alive. But thankfully, the court system worked as he was acquitted of all charges. However, he never should have been charged with such preposterous crimes.
Kyle Rittenhouse Charged With Killing 2 And Wounding 1, Not Guilty On All Counts
Another case of self-defense resulting from protests against police brutality, Kyle Rittenhouse was 17-years-old last year when he shot and killed 2 men and wounded another in Kenosha, Wisconsin.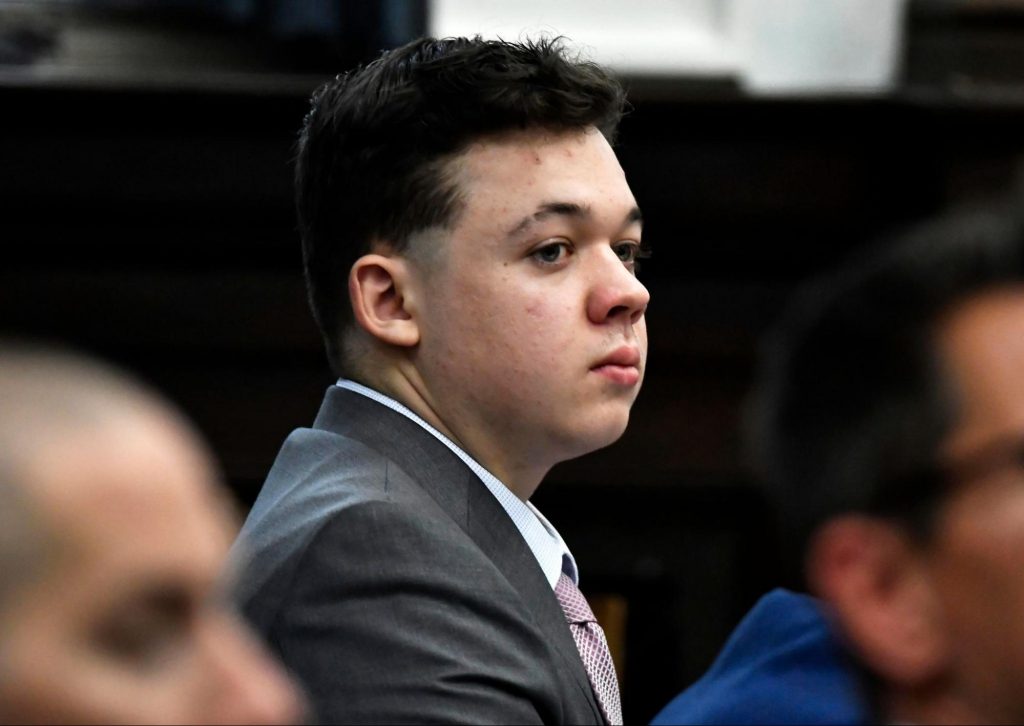 Charged with a list of crimes ranging from homicide to violating curfew, Rittenhouse's case was widely reported by news outlets around the world.
I won't dive into all of the details here, but the short version is that Rittenhouse was assisting others in protecting Kenosha businesses while riots were taking place in the city.
While standing guard, Rittenhouse was chased into a parking lot by an unarmed Kenosha resident who attempted to take Rittenhouse's rifle from him. Rittenhouse shot him 4 times.
Rittenhouse fled the area and was followed by a crowd, another man then struck Rittenhouse with a skateboard and was shot once in the chest by Rittenhouse.
Both men died of their wounds.
The final man involved was shot in the arm and survived after pointing his CCW pistol at Rittenhouse, believing that Rittenhouse was an active shooter.
The trial that followed this year was rife with controversy and interesting legal rulings. While two charges were dismissed outright by the judge, the jury deliberated on the most serious charges for 4 days.
The result was a unanimous verdict finding Rittenhouse not guilty on all counts.
This case highlights many things from police policy to bad decisions made under what only can be described as the proverbial fog of war to prosecutorial misconduct to the importance of having $2 million dollars of bail bonds at your disposal.
If you haven't already, it is worth checkin out CCW training and "insurance" so you can get help when you need it too.
Wrapping Up & 2022
2021 has been a long year, but with the pandemic still raging it looks like 2022 might be just as long.
Hopefully, we will see more cases taken up by the SCOTUS and finally see some of our rights restored.
Ammo shortages still continue to ease, but prices won't return to pre-2020 levels for at least another year.
In the world of optics, I think we'll see some very interesting releases in 2022 (Vortex Razor Gen III was spotted in the wild recently).
As always, we at Sniper Country will do our best to bring you content that is interesting, educational, and useful.
Thank you for reading in 2021!