Black Friday Gun Deals 2019 are rolling in!
Once again online & offline stores compete for the best offers for Ammo, Guns & Gear.
This page will be updated with every new (and actually good) deal that reaches our inbox. In addition to this our authors will add their favorite deals & offers (they shop too). We stock up on gear for reviews and fun during this time and so should you!
With being one of the biggest online shops for guns & ammo it's only natural that Brownells can afford discounts smaller shops can only dream of. They got plenty of stuff on sale and deals are looking good this year:
Top brands for extremely low prices, featuring Holosun, Timney Triggers and more!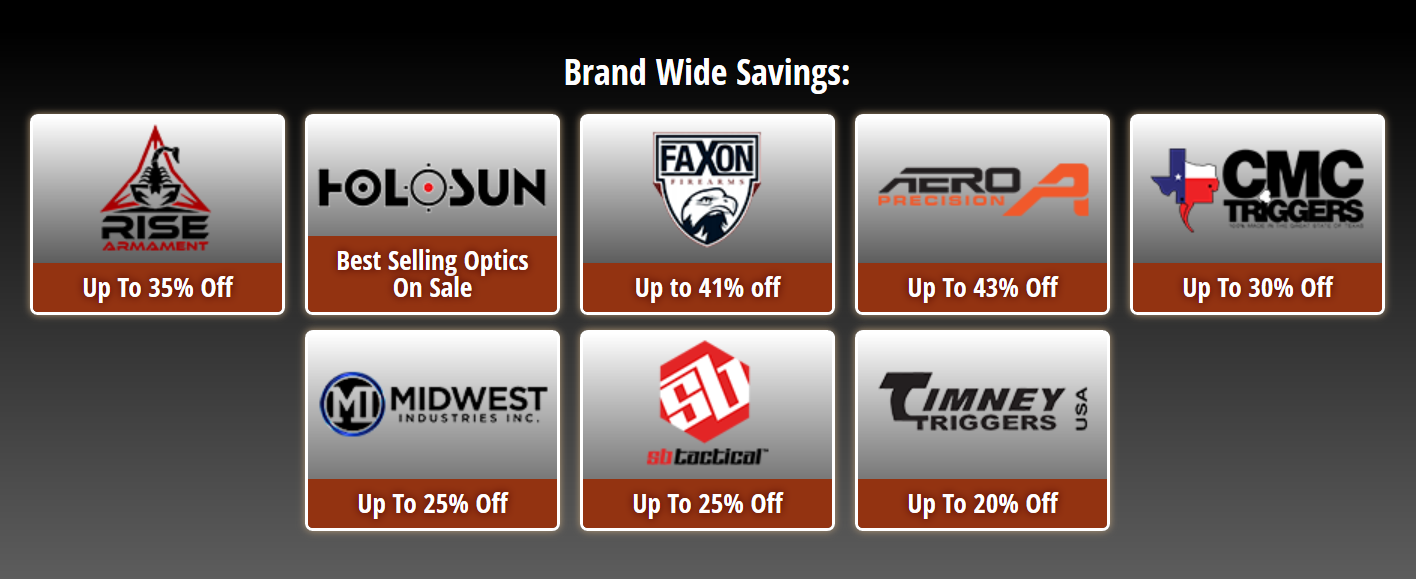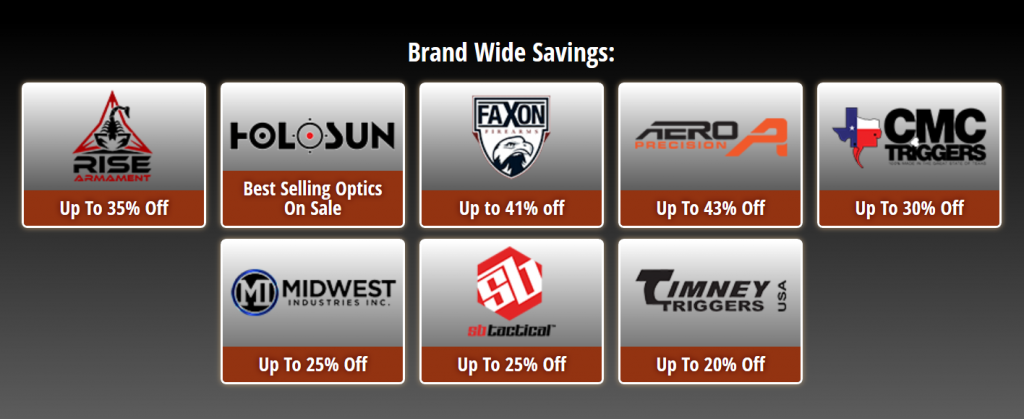 There are plenty of guns and parts on sale. Here is a selection of handgun parts:


Great deals on uppers:


Lowers, triggers and optics:


Our Favorite Deal: The Vortex Sparc II for $106.79, outstanding red dot sight, even for its regular price. With this discount though, it's a bargain! Use the promo code "HAA" to get the full discount instead of just the $119 one.
Cabela's is famous for their Black Friday Deals. Every year they are one of the first to start listing amazing deals for Guns, Ammo & Gear as well as for anything a Hunter might need. They got lots of special online-only Cyber Monday deals today only, which you won't be able to get anywhere else, not even in their stores.


Not all their deals are in yet, but here is some good stuff:


When you thought about buying a new pistol all year, now is the time: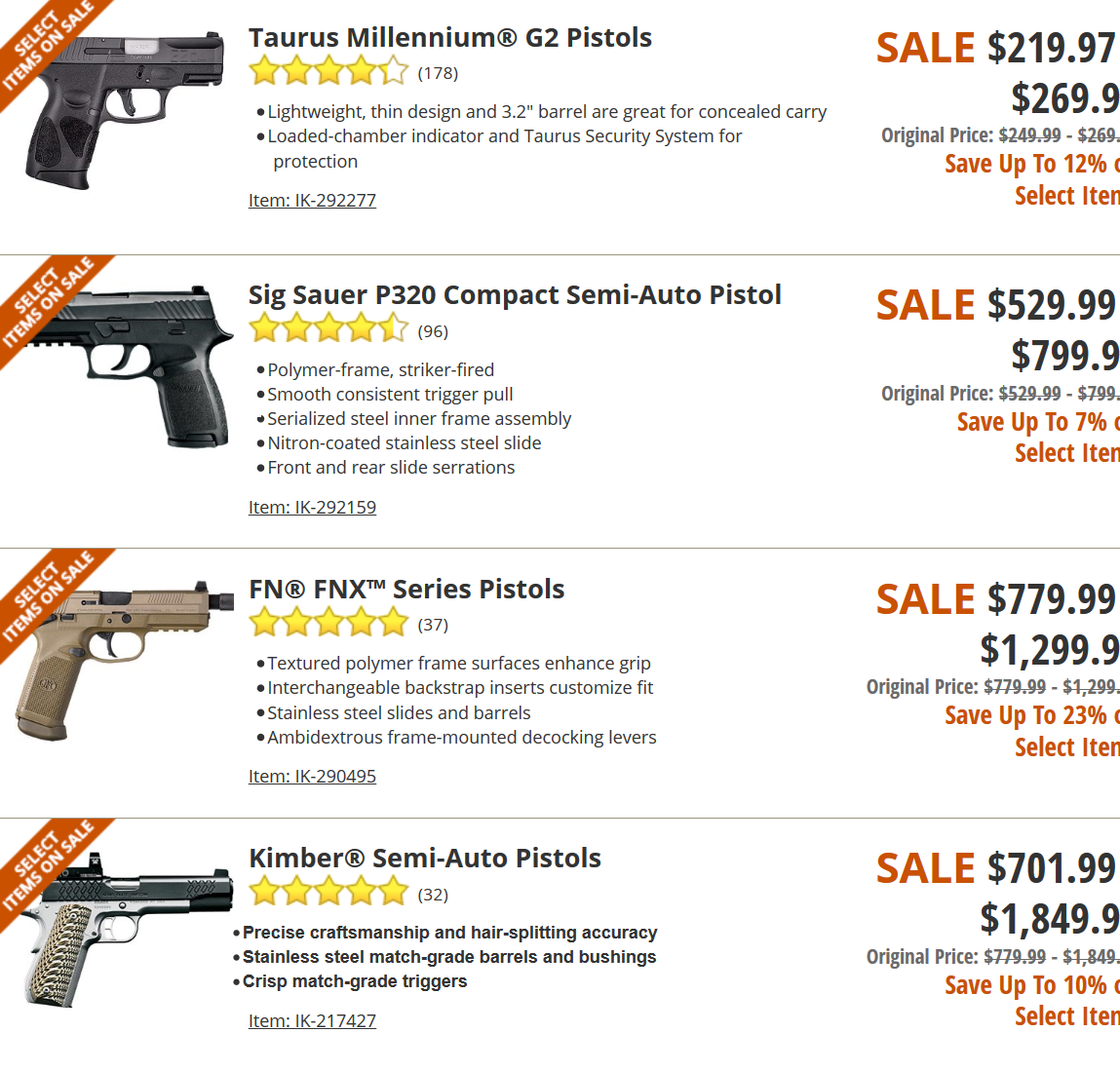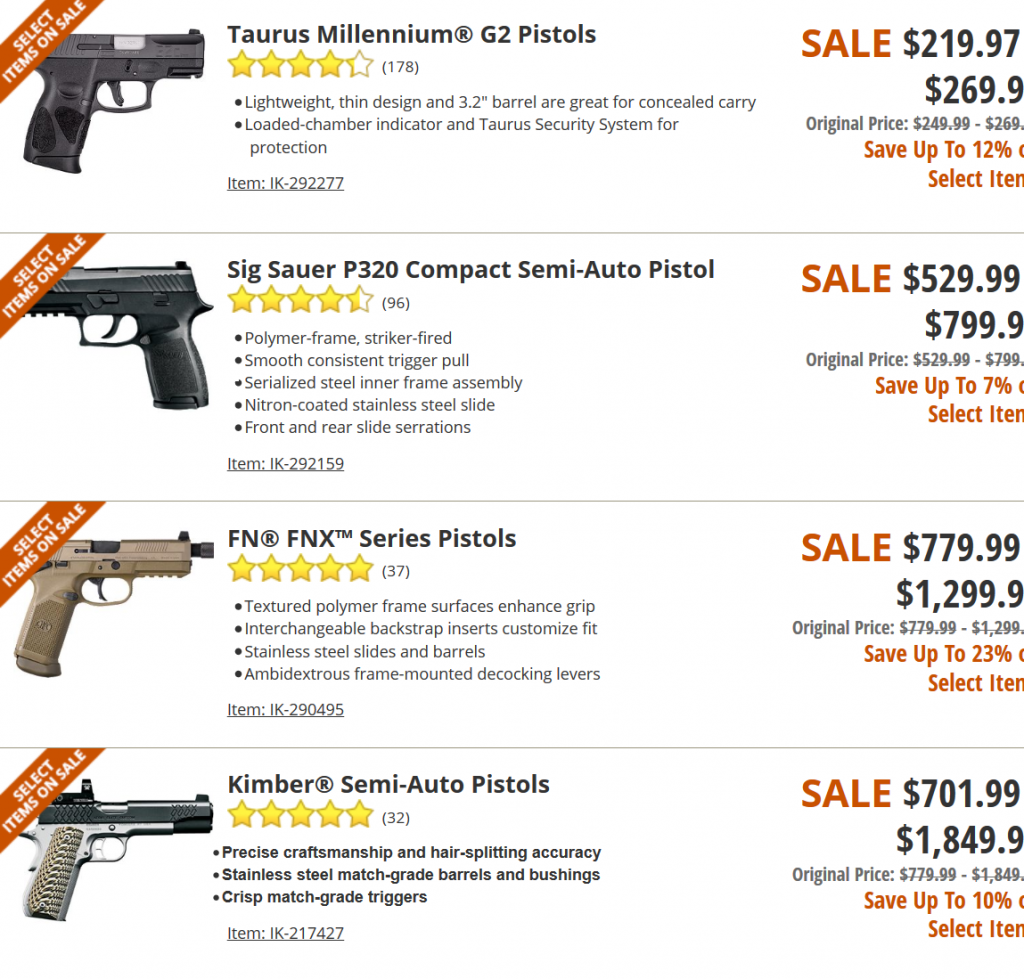 Our Favorite Cabela's Deal: The Taurus Millennium® G2 is a great gun for money, especially when on sale:
Here is a sample of their current deal selection: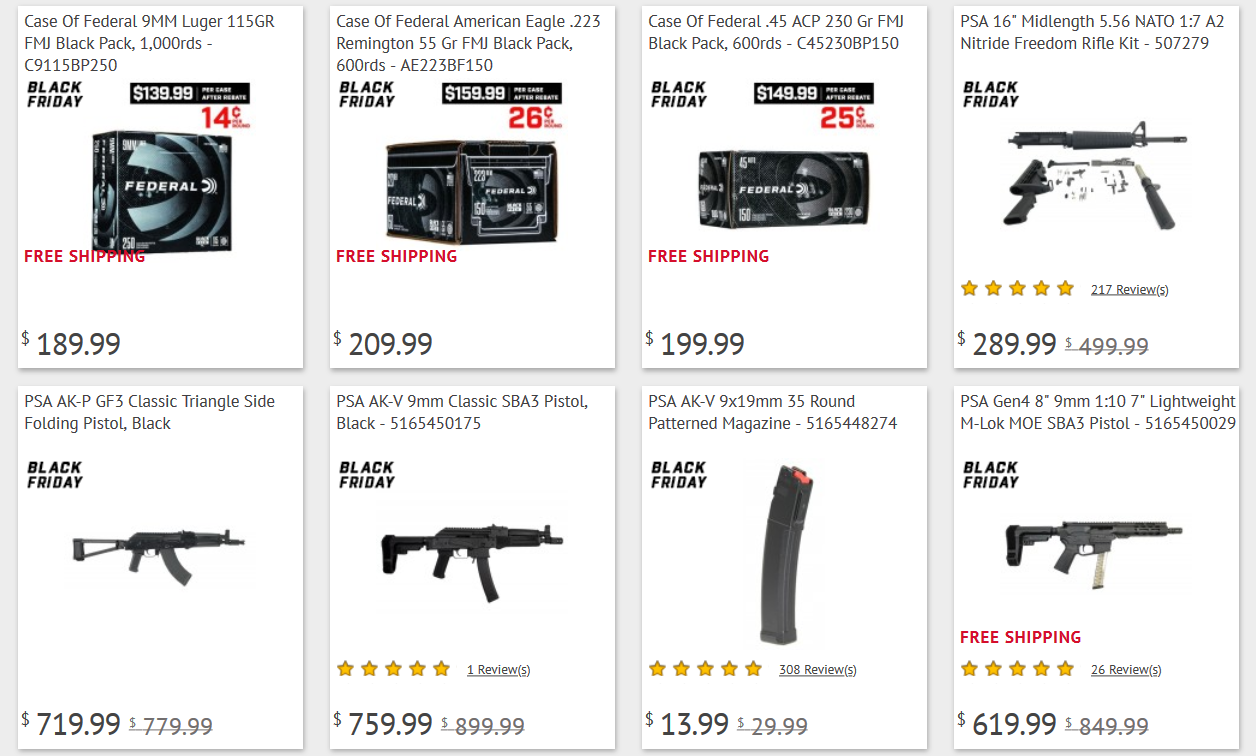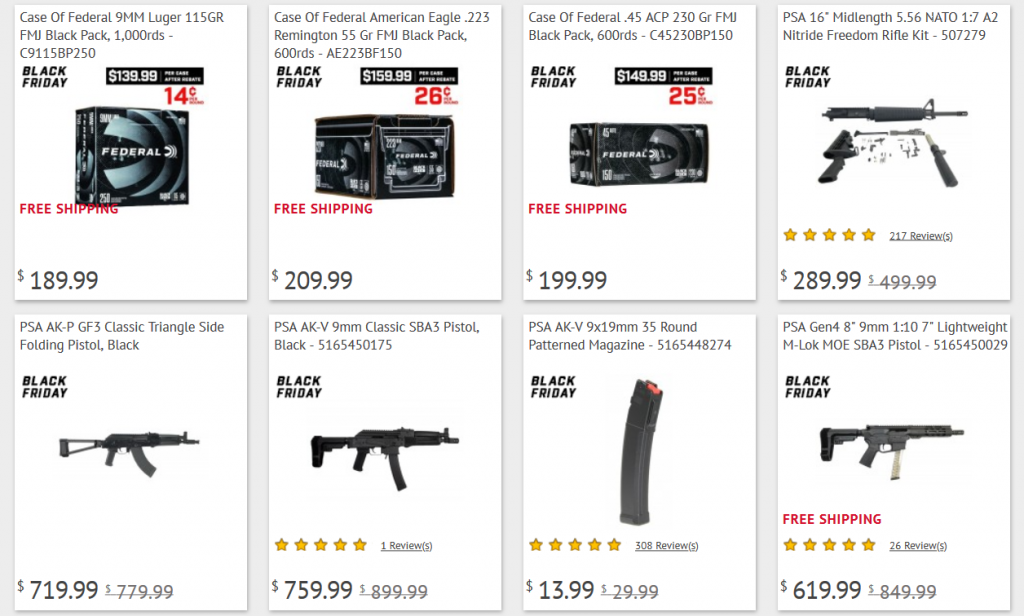 Palmetto State Armory offers a great selection of AR uppers, lowers, build kits Ammo and Optics. During Black Friday and Cyber Monday they offer discounts of up to 60%. What we have seen so far, they definitely took the lead this year in terms of deals.


Here is a list of brands their deals include:


One of their best deals is the PSA AK-V 9mm Classic SBA3 Pistol for $759.99:
During Black Friday Rainier Arms offers great deals on premium products, as well as, insane blow-out deals you can't get anywhere else. Start your next build right here, your bank account will thank you.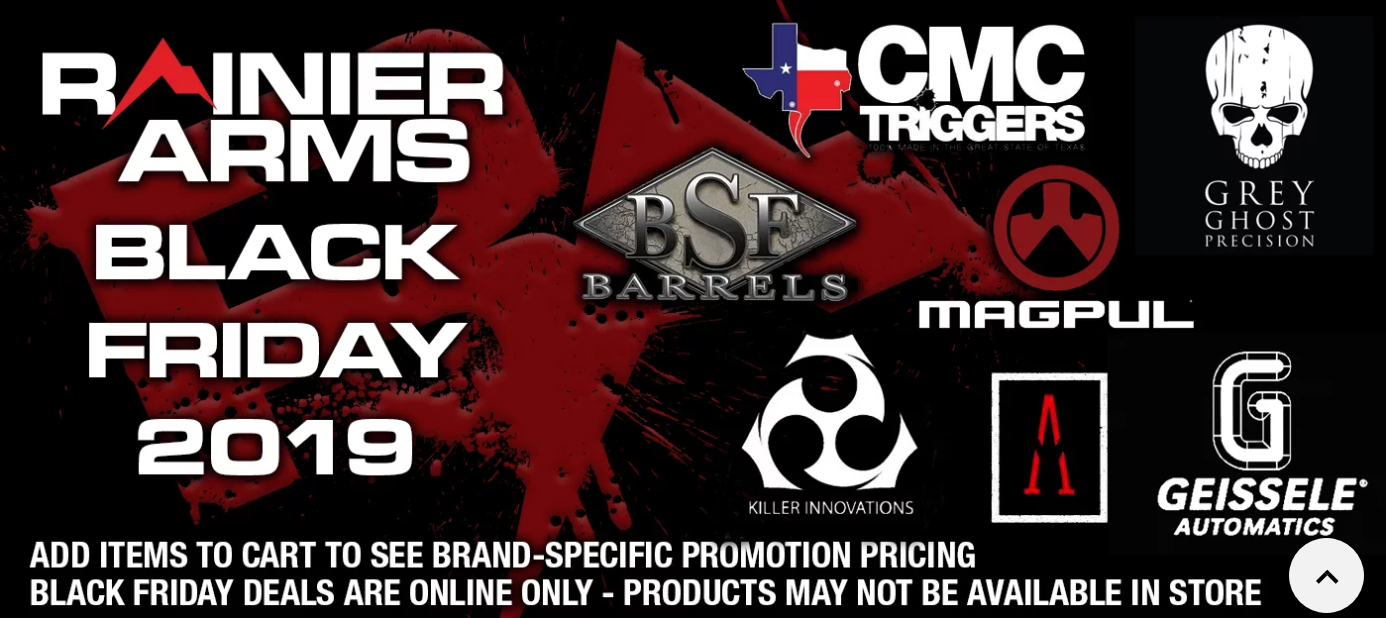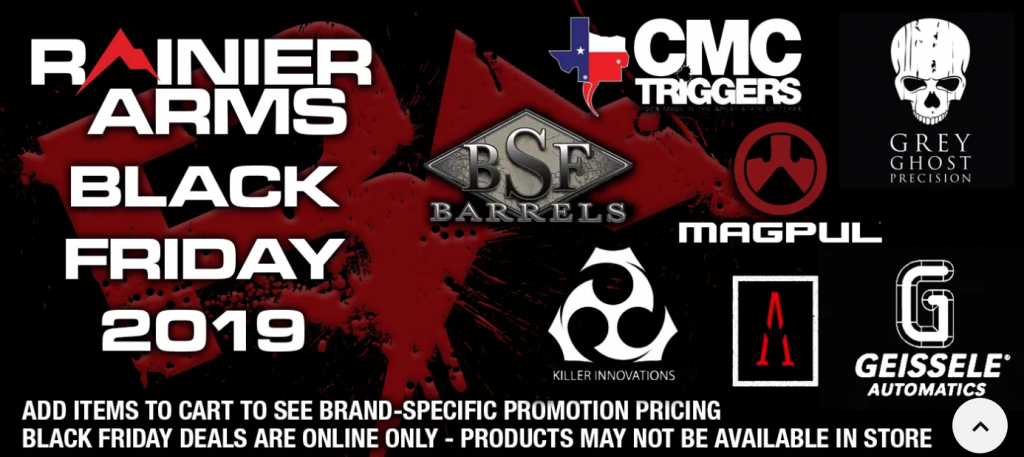 Here is a selection of their part deals:


Here are a couple of their rifle deals:


As you might know, Amazon was smart enough to kind of establish their very own "Sales Day". It's called Cyber Monday and, you might have guessed it, happens next Monday. 24 hours of ridiculously good deals in every category Amazon offers. Now you also might know that they ban sales of firearms, ammo and all the other fun stuff, but there is good chance you might score a scope for cheap. Definitely worth checking out.
Mike's Personal Selection
It's almost that time…that uniquely American holiday, Thanksgiving. The day that was set aside by Abraham Lincoln in 1863, during the Civil War. He called it a national day of "Thanksgiving and Praise to our beneficent Father who dwelleth in the Heavens," to be celebrated on the last Thursday in November. And so it is, to this day. However, for millions of Americans, the holiday signifies something more than a national day of thanks…it also marks the official start of the Christmas shopping season. (But, we all know that the season starts earlier and earlier every year. I can see us, not so many years in the future, kicking off the Christmas shopping season the day after New Year's Day…it's only a matter of time).
So, we will be inundated by Black Friday ads, some in newspapers that have grown to gigantic proportions due to those ads. Also, don't discount the TV ads, online promotions, print media…about the only piece of paper that doesn't tout the virtues of some store sale is on the roll that resides in the unofficial library of your home. Be that as it may, I have tried to look at a few online sources in an attempt to bring you what I think are some really decent buys. These could be great present ideas, or, if you don't get everything on your list, good ideas for a present for yourself. I've tried to stick to basic shooting-related items…I didn't look at clothing, shoes, electronics or other popular items that are creeping into the shooting arena. So, if you are ready to delve into the whirlwind world of Black Friday sales, read on.
I looked, specifically, at Brownells, Cabelas and Palmetto State Armory. I looked for deals on guns and related items. Let's see what some of the better deals are, for Black Friday.
At Brownells
Let's start with a couple of gun deals.
The Ruger Single-Six would be welcome under any shooter's Christmas tree. For anything from small game to competition, this .22 LR revolver has earned a reputation as a quality product from Ruger. I owned one once…I'm sorry I let it go.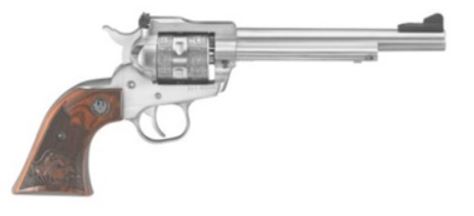 Ruger Single Six, $649.99 (Click here)
Speaking of good handgun deals, how about the Kimber Bel Air 1911-esque .380? This is a gun you normally don't see discounted very much. I truly like the color scheme…not sure what that means but it is an eye-catching piece, to be sure. Kimber has a good reputation, especially with their 1911s. This "baby" 1911 is reliable and is sure to generate conversations wherever it's seen. I tested another Kimber, the Micro 9 and was truly impressed with the build quality and accuracy. This is a very nice .380, to be sure.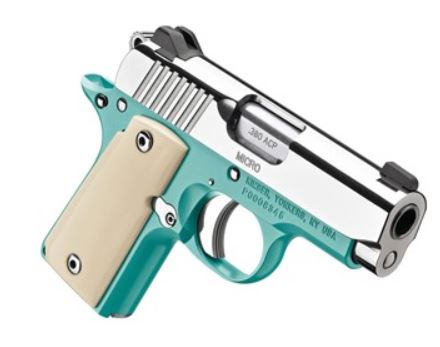 Kimber Bel Air, $649.99 (Click here)
I have one more handgun (well, two officially) to present to you from Brownells…the Ruger Security Nine. This 15-round 9mm pistol has sold very well. Combining Ruger's great build quality with a lesser-expensive platform, the Security Nine has attracted quite a following. Not only does Brownells have the 15-round model on sale, they also have the compact 10+1 model at the same price. You could sure do a lot worse for your 9mm dollar than the Security Nines.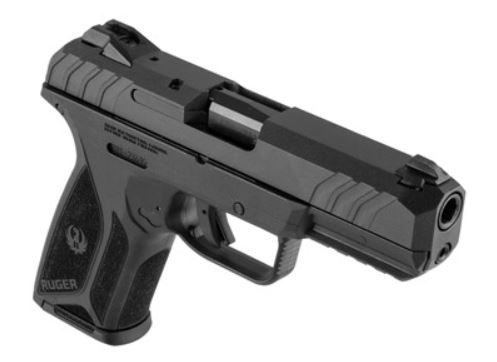 Ruger Security Nine, $299.99 (Click here)
How about a decent .22 rifle? Ruger has sold literally millions of 10/22s over the years. It is a great, lesser-expensive rifle that is accurate and reliable. I've owned more than one of them and have taken squirrels out of the tops of some pretty tall trees with mine. You can get a real-wood-stocked 10/22 on sale at Brownells, or a synthetic stocked-one for a few bucks less. The 10/22 would look good under any Christmas tree.

Ruger 10/22, $222.99 (Click here)
That's it for guns…how about some cleaning kit supplies?
We all need a way to hold that rifle or shotgun when we want to clean it. Wrestling with it on your workbench while trying to clean the barrel is not a good idea. That's where this Tipton Gun Vise comes in handy…your gun is held in place. This is something that every long-gun owner should possess.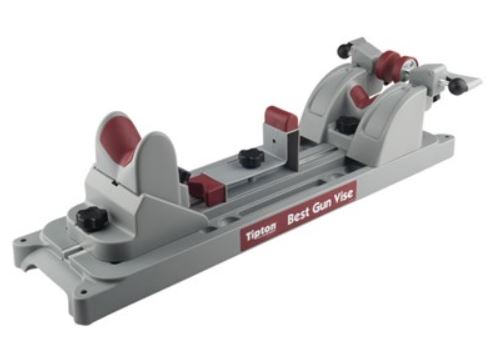 Tipton Gun Vise, $87.99 (Click here)
Speaking of rifles, how often do you check the locking lug area for fouling? That is one area you want to be clean – you surely want the lugs locking into their recesses and not binding. Here's something made to do just that.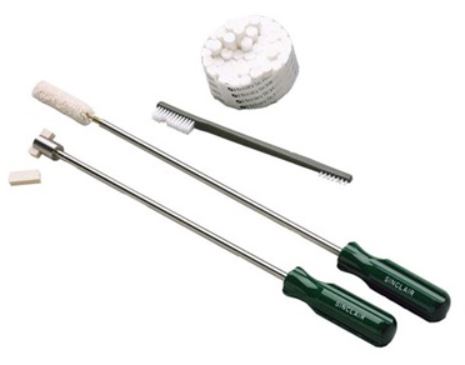 Sinclair Action Cleaning Tool Kit, $36.99 (Click here)
And, lastly, we all need some kind of good solvent to get rid of copper and powder fouling. Ed's Red has been around for years. It is the brainchild of long-time rifle expert Ed Harris. You can get your bottle right here. This stuff works, to be sure. It even helps get rid of primer residue. Here is a great idea for a stocking stuffer!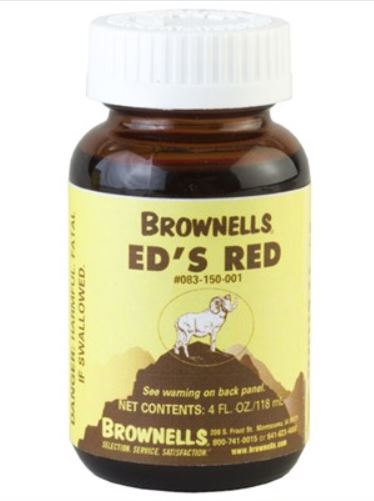 Ed's Red Bore Cleaner, $6.99, 4-ounce bottle (Click here)
OK. Now, on to…
At Cabela's
I looked at a few guns on the Cabela's site. Let's start with a couple of handgun deals…
The S&W Shield is, arguably, one of the most successful carry guns out there. I owned one, and also reviewed the Shield elsewhere on this site. The feature set of the gun is amazing, as are the ergonomics. Also, if you want a factory-installed laser, they're available as well. You could do worse when selecting a carry gun.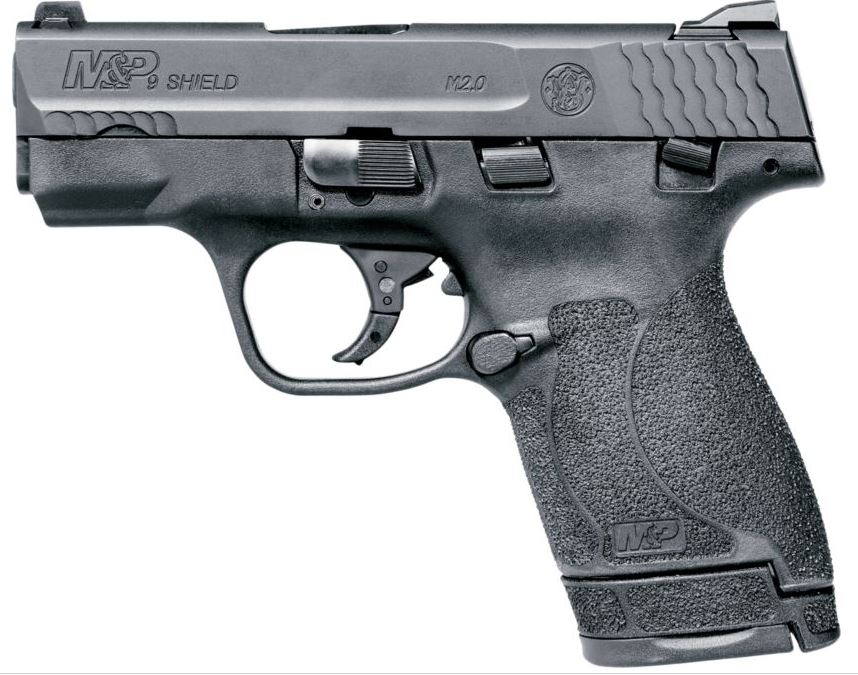 Smith & Wesson M&P Shield, 9mm, $339.97 – $549.99 (Click here)
Another good buy in a defensive pistol is the Sig Sauer P320. Our Army selected a variation of the 320 to be its new sidearm, the M17/18. The gun is built on a modular system…you can pull the fire control group out of the polymer frame and put it into a smaller, sub-compact frame, for example. You could conceivably have three different sizes of pistols – full size, compact and subcompact – but own only one serial-numbered part, the fire control group. Each extra frame costs around $50 – you can build quite a collection. Also, these sale Sigs include the Sig Romeo1 optic red dot sight. That's a bargain!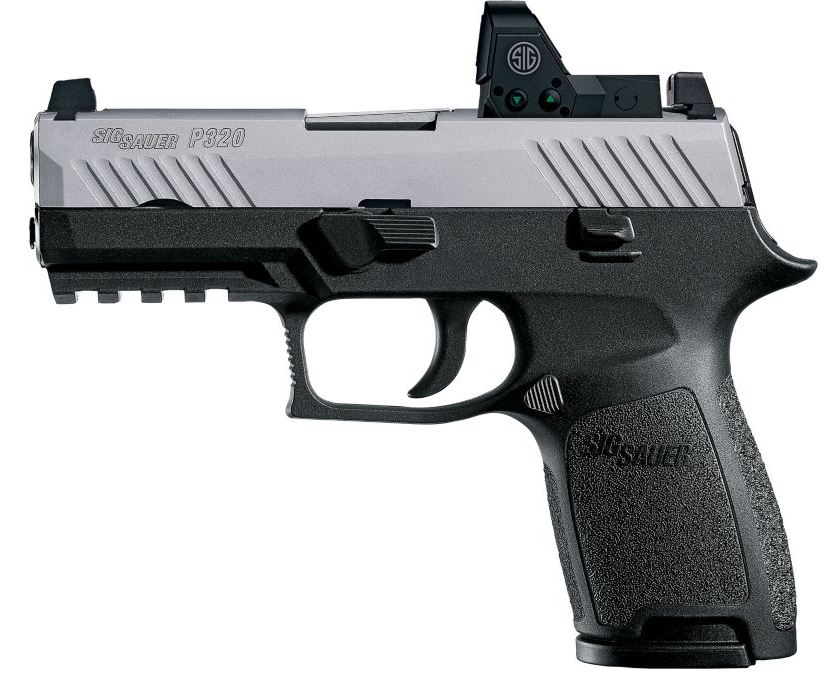 Sig Sauer P320, $649.97 – $879.99 (Click here)
How about a couple of rifles? Looking for a good buy in a centerfire Savage? I have a Savage Axis II XP in .243 that shoots into .4 inch at 100 yards. These guns are well-made, accurate rifles for not a whole lot of money.
The Savage 110 Apex Hunter is a modern version of the famous 110 rifle that helped cement Savage's reputation as a quality rifle builder. This rifle comes ready for the field with a factory mounted and bore-sighted Vortex Crossfire 3x9x40 scope that includes a bullet-drop compensating reticle. I know from the Savage that I have and its factory-mounted scope that my BDC reticle works. If you shoot a load that is within the scope's ballistic parameters, you simply hold over one, two or three clicks in order to hit targets at 200, 300 or 400 yards. (This assumes a 100-yard zero). Its stock adjusts for length-of-pull, and the well-designed Savage Accu-Trigger is included. Available in 6 popular calibers, this is a hard deal to beat!

Savage 110 Apex Hunter XP, $574.97 ($75 rebate through Dec. 2) (Clik here)
Another popular rifle from Savage is the 110 Engage Hunter.
Mounting a factory-mounted and bore-sighted 3x9x40 Engage scope, this Accu-Trigger-equipped rifle is quite a bargain. Sporting a 3-position tang safety and adjustable stock, the Engage is a solid rifle that is home in a variety of hunting blinds or stands. Available in seven calibers, the bargain-priced Engage Hunter is a solid performer…I know what my Axis II XP can do, and this one is very similar to mine.

Savage 110 Engage Hunter, $474.97 ($75 rebate through Dec. 2) (Click here)
Now, for something other than guns…these three items caught my attention.
Buck knives are known to be reliable performers in the field. Here are a couple of folders that would be welcome in a hunting blind. This knife set is something new at Cabela's. Utilizing 420C hardened stainless steel in their drop-point blades, these knives won't slip out of your hand with their injection-molded handles. Add in a removable pocket clip on the larger knife and you have a winning combo.

Buck Bantam Folding Kife Combo, $19.99 (Clik here)
I don't climb trees any more when I hunt. As I type this, I have a ground blind situated beside a thicket bordering numerous fields. My tree-climbing days are pretty much gone, so that means I hunt from the ground. This means a ground blind is needed. This blind looks really good. The Pursuit Ground Blind is 58×58 inches with a 60-inch center height. This is a good size – easy to pack in and set up yet big enough to give you some leg room when seated. We have two plastic chairs in my ground blind…you will want some leg room and a place to put some of your stuff (leave your pack outside if needed). I like the black inside and the three large zippered windows. Even though it has shoot-through mesh panels, zippered windows mean you can open them more fully if wanted. Looks like a winner to me.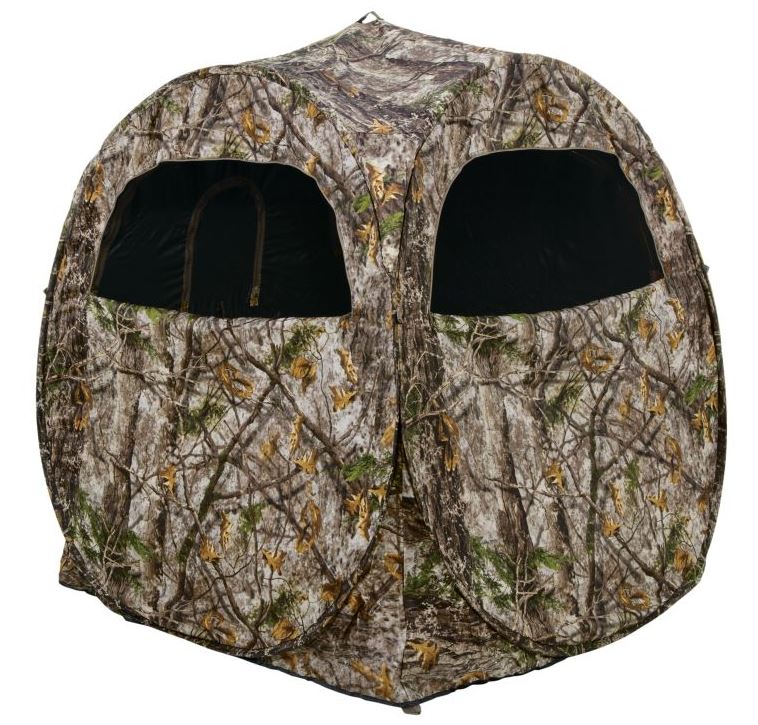 Pursuit Spring Steel Ground Blind in Zonz Woodland Camo, $69.99 (Click here)
The last item from Cabelas is a set of Leupold binoculars. I can't remember how many times I've been out in a tree or blind, wishing I'd brought along more-powerful binoculars. I use a pair of 12×50 binocs now. 10×42 would be every bit as good, which is what these are…
…the Leupold BX-2 Acadia binoculars. Even though they exhibit the easy-handling characteristics of roof prism optics, they have the affordability and lighter weight of a poro prism design. Optics include multicoated BaK-4 prisms to enhance transmission of light. They are armor-coated and nitrogen-filled…this set should last you a good while. I don't need to go on about Leupold – they make some of the best optics out there, especially at a price point. If you need a good set of binocs, give these a try.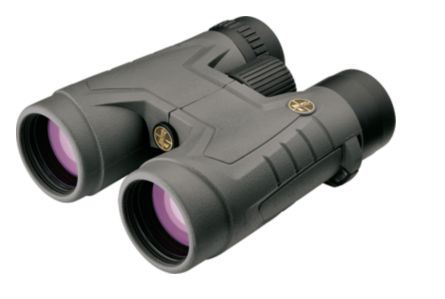 Leupold BX-2 Acadia Binoculars, $179.97 (Click here)
If there are any deals we missed, please share them in the comments!!!