America's longest war, which began shortly after 9/11 and lasted more than two decades, killed tens of thousands, dogged four presidents and was ultimately unwinnable despite the staggering cost in dollars and even greater cost in human lives.
Joe Biden's promise to withdraw all American forces from Afghanistan by the 20th anniversary of the 9/11 attacks has prompted an accounting of what has been lost and how much has been spent in the war.
We take a look at the spiraling costs of America's campaign – the bloodshed, the wasted money.
How much money has been spent?
The American war effort in Afghanistan has cost $2 trillion over the last two decades, according to the Cost of War Project at Brown University. That's more than $300 million per day, every single day, for more than 20 years. Nearly $1 trillion of the total budget was spent on Overseas Contingency Operations for the Department of Defense. As with other conflicts in American history, the war in Afghanistan was largely financed with borrowed money, and the country has paid an estimated $530 billion in interest to date. Moreover, it has provided medical care and other benefits to veterans worth $296 billion, and it will continue to pay both of these expenses for years to come.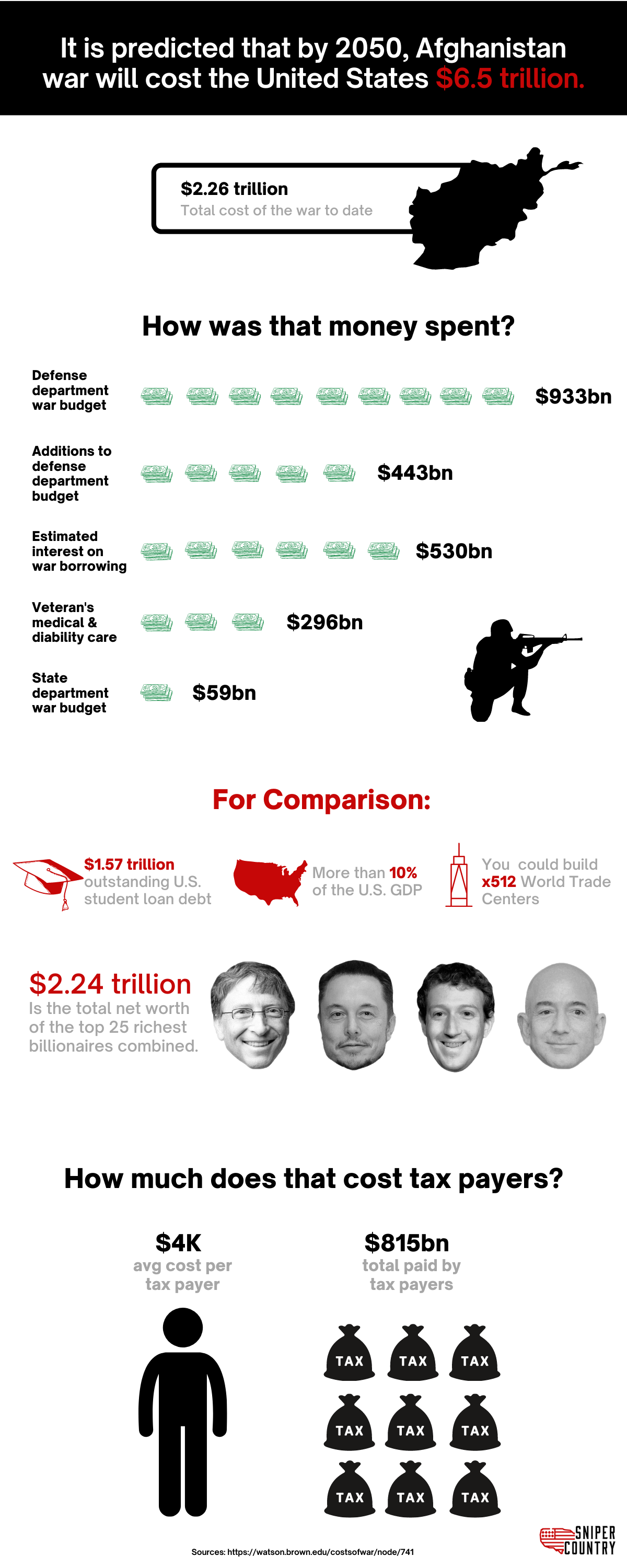 Like this infographic? Feel free to embed or share.
What is the human cost? 
An estimated 241,000 people have died as a direct result of the war since the US invaded Afghanistan to eliminate the Taliban in the wake of the September 11, 2001 attacks in the US. Hundreds of thousands more, have died in a host of ways caused directly & indirectly by the devastating war. Western allies have also borne high human costs.
There were an estimated 71,344 civilian deaths on both sides of the Afghan-Pakistan border. Additionally, 78,314 were police & members of the national armed forces.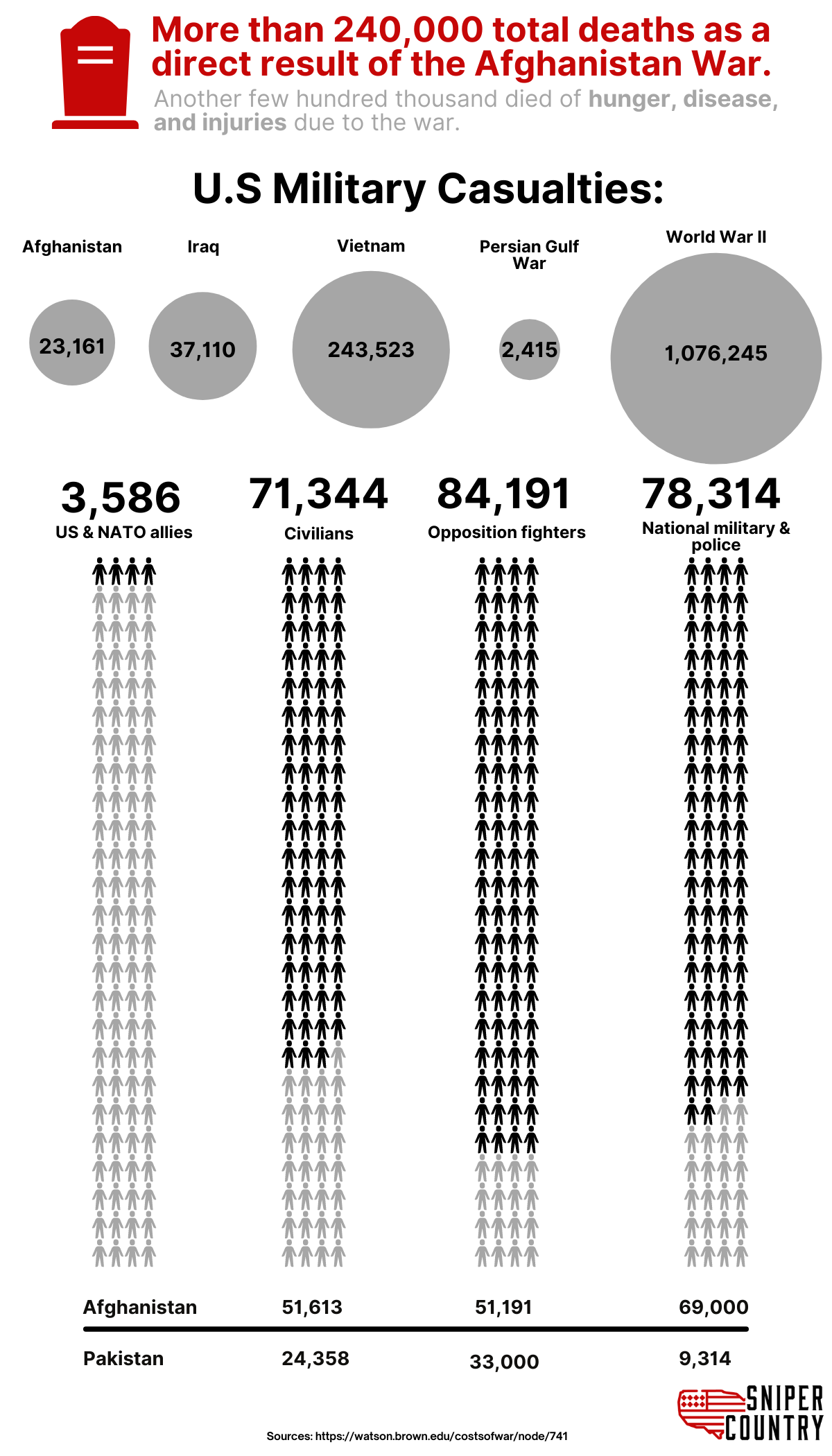 Like this infographic? Feel free to embed or share.