What, you say…more holsters? Yessiree.
With the plethora of carry guns we have today, we really can't have too many holsters, can we? (Especially those that ride on the western hemisphere of my body, unlike all you right-handed eastern hemisphere shooters!)
There are never enough lefty holsters out there, so it was great excitement that I chose a couple of southpaw-oriented ones to try. But…who is N82 Tactical? Let's look at the company.
The Company
I remember reading, a while ago, about a new holster company founded by two Nates – they called it N82 – Nate squared, two Nates, I got it…but who are the Nates? They are Nate Beard and Nate Johnson, In 2008, they got together and formed the company now called N8² Tactical. They got together and were talking about holsters, specifically concealed carry holsters. They were ruminating on the fact that many people don't carry because their holster isn't comfortable. They then next had, as their website puts it, a lightbulb moment – they should build holsters that are comfortable so that more folks will carry their self-defense guns. After getting their wives' blessings (and after taking a sewing class!), they started making holsters. After some trial and error, they hit on the design that was unlike anything else on the market at that time. When friends and relatives started asking for their holsters, they figured it was time to launch. At that point, Nate Squared Tactical was born.
After several years of production and many sales, MTC Holsters LLC (parent company of Crossbreed Holsters) bought N82 Tactical and moved them to its headquarters in Springfield, MO. This occurred in January, 2020. Their holsters are made in the USA, and have been very well-received. Their goal "remains to provide quality products with superior comfort for all-day carry, every day." From what I can ascertain, I think they are doing this in spades, as their holsters are very popular.
OK, we've seen where they come from and who makes them, but what about the holsters themselves? Let's look at what they make. I'll show you photos from their website and ones that I took, with a son modeling the holsters.
The company makes five different models of holsters plus accessories. The holsters are all inside-the-waistband (IWB) and include:
The OT2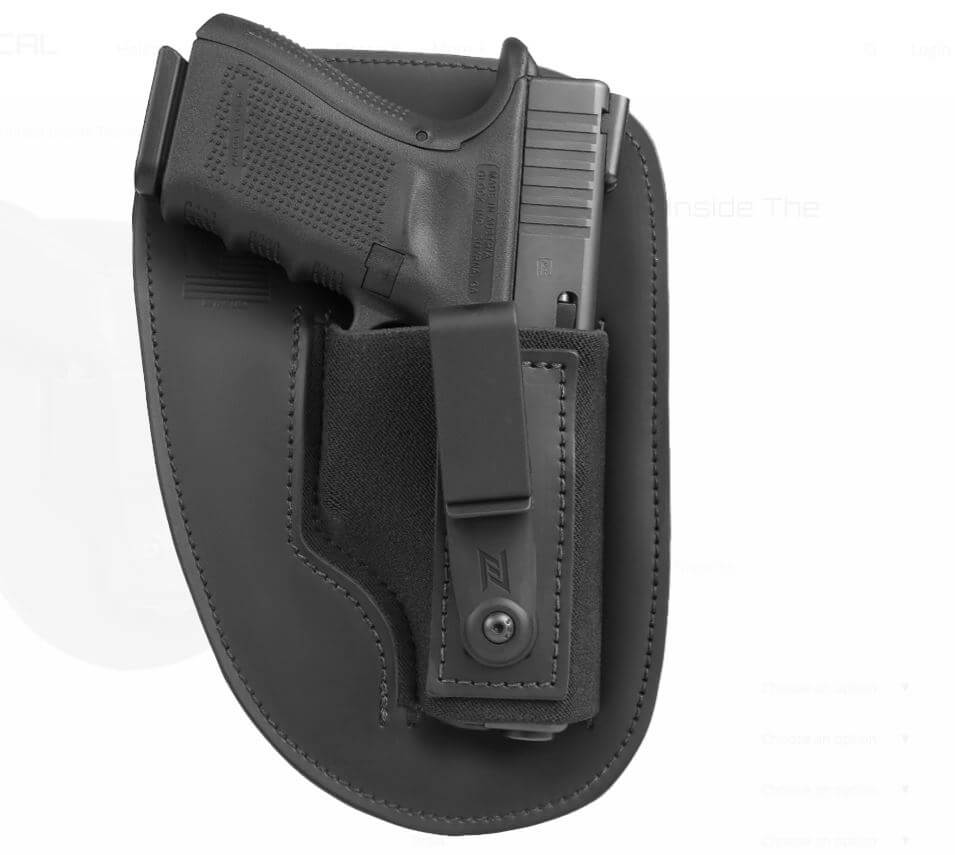 Features Include:
New Clip Design & Location
Tuckable
Complete Isolation
Durable Leather Surface
Moisture Proof Neoprene Core
Soft Suede Backing
Dense Herringbone Elastic
Fits Different-Sized Guns
Two-Week Try-It-Free Guarantee and Lifetime Warranty
MSRP, $39.95
This holster is made for 28 different brands/types of guns, with several models of each supported. It available in either left hand or right hand, with or without a light/laser (47 Crimson Trace models supported). The pocket is a flexible, elastic-type substance so one holster will fit more than one gun. All holsters use a suede backing, very well done. It makes the holster very comfortable to wear.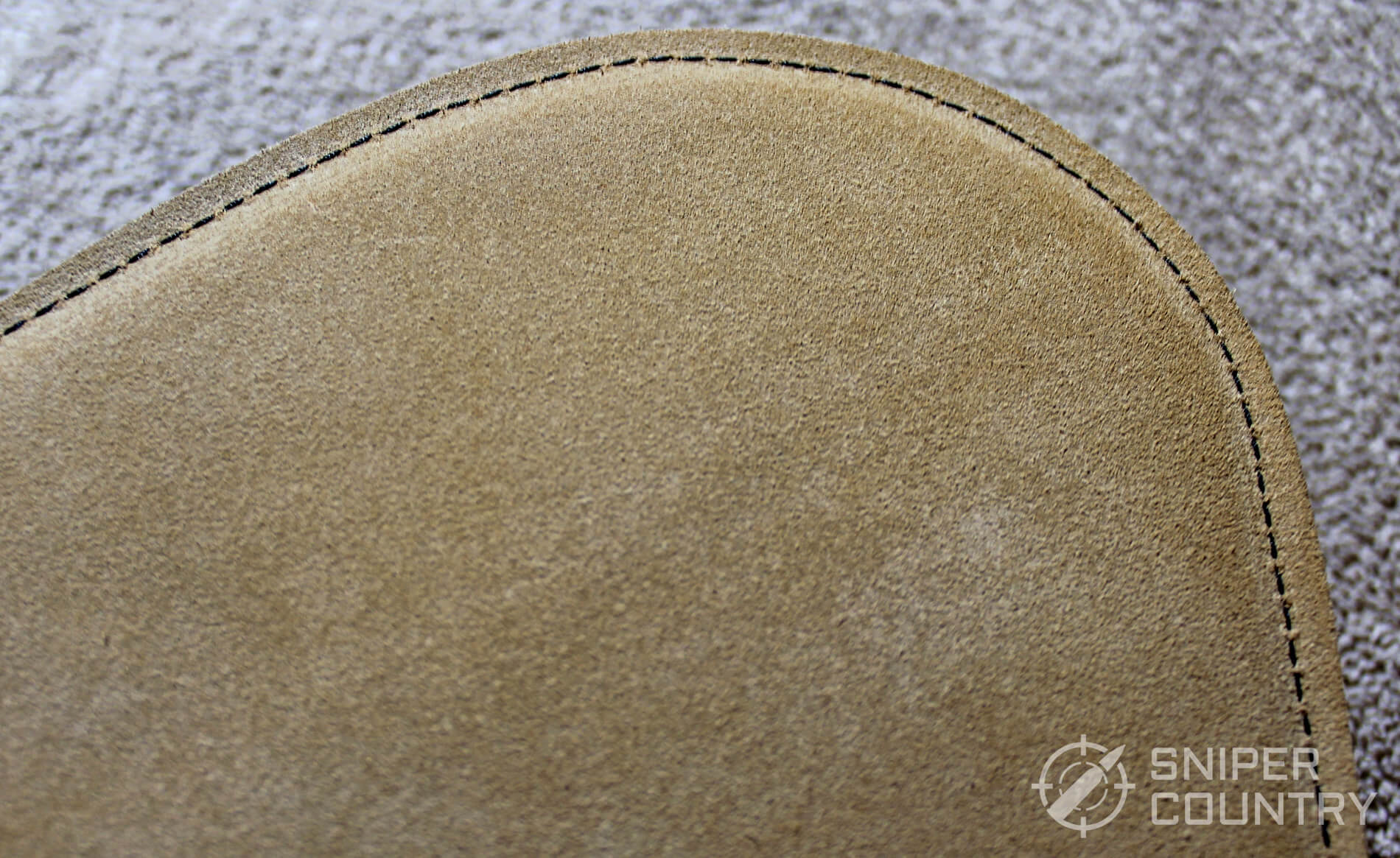 The OT2 Micro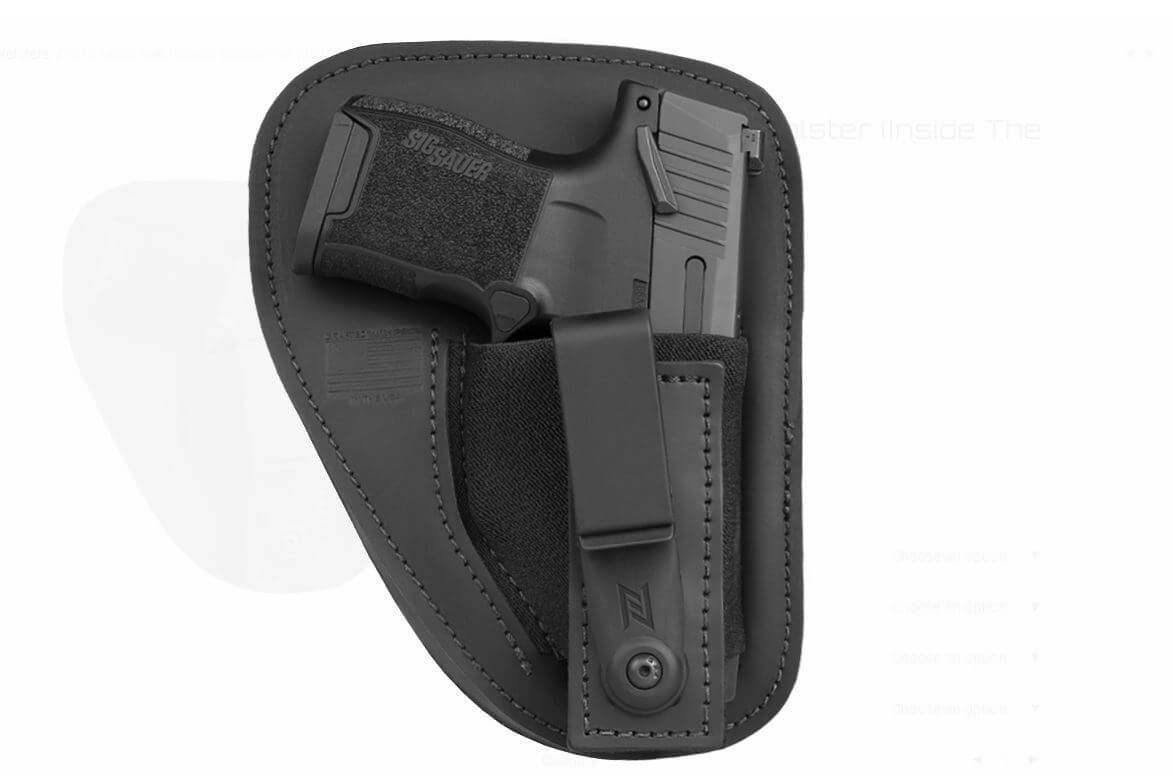 Same features and price as above, but made for smaller guns. This holster is made for 11 different brands/types of guns, with several models of each supported. It available in either left hand or right hand, with or without a light/laser (15 different Crimson Trace models supported). I ordered one in left hand, for my Taurus Spectrum…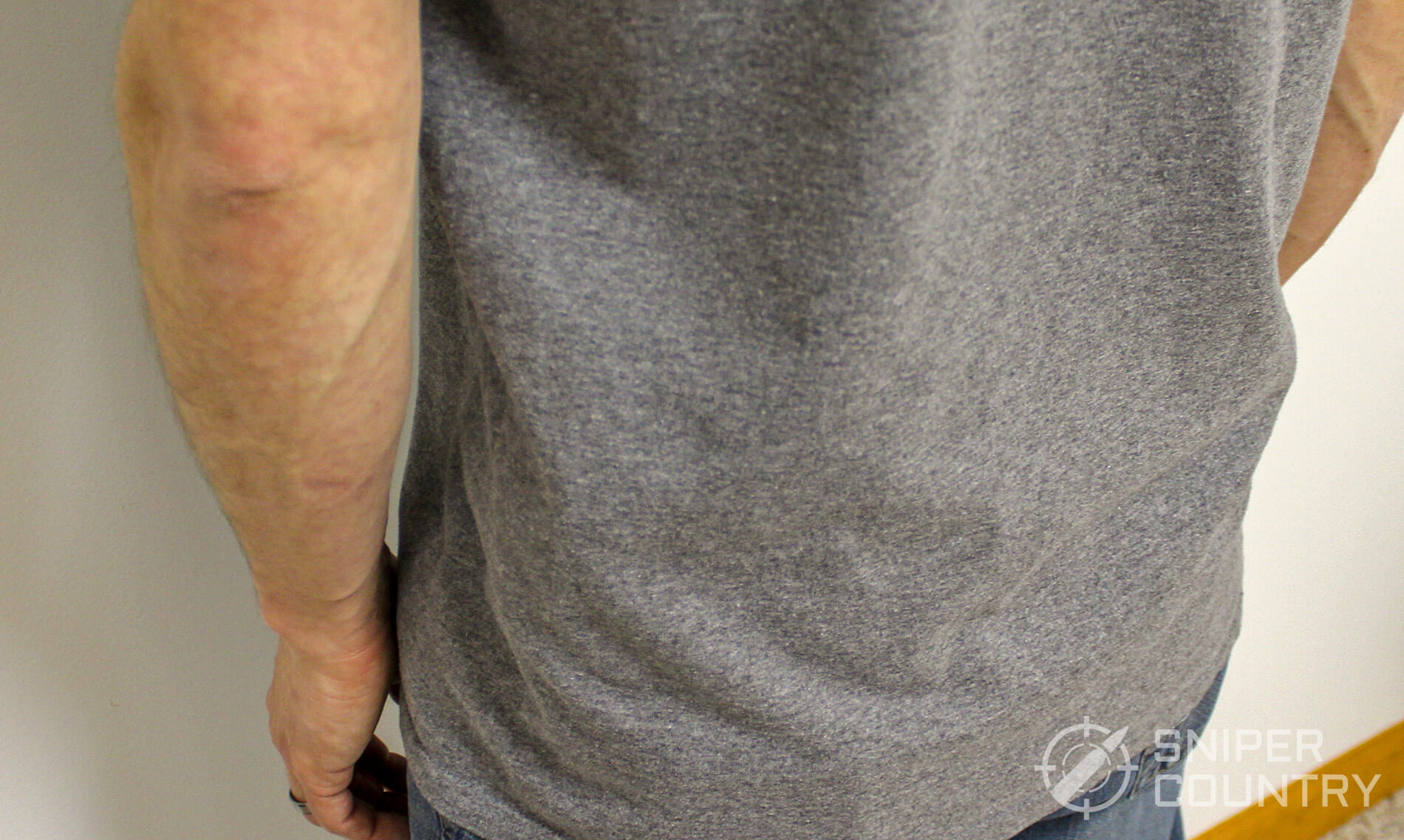 Can't see it, can we? Well-hidden.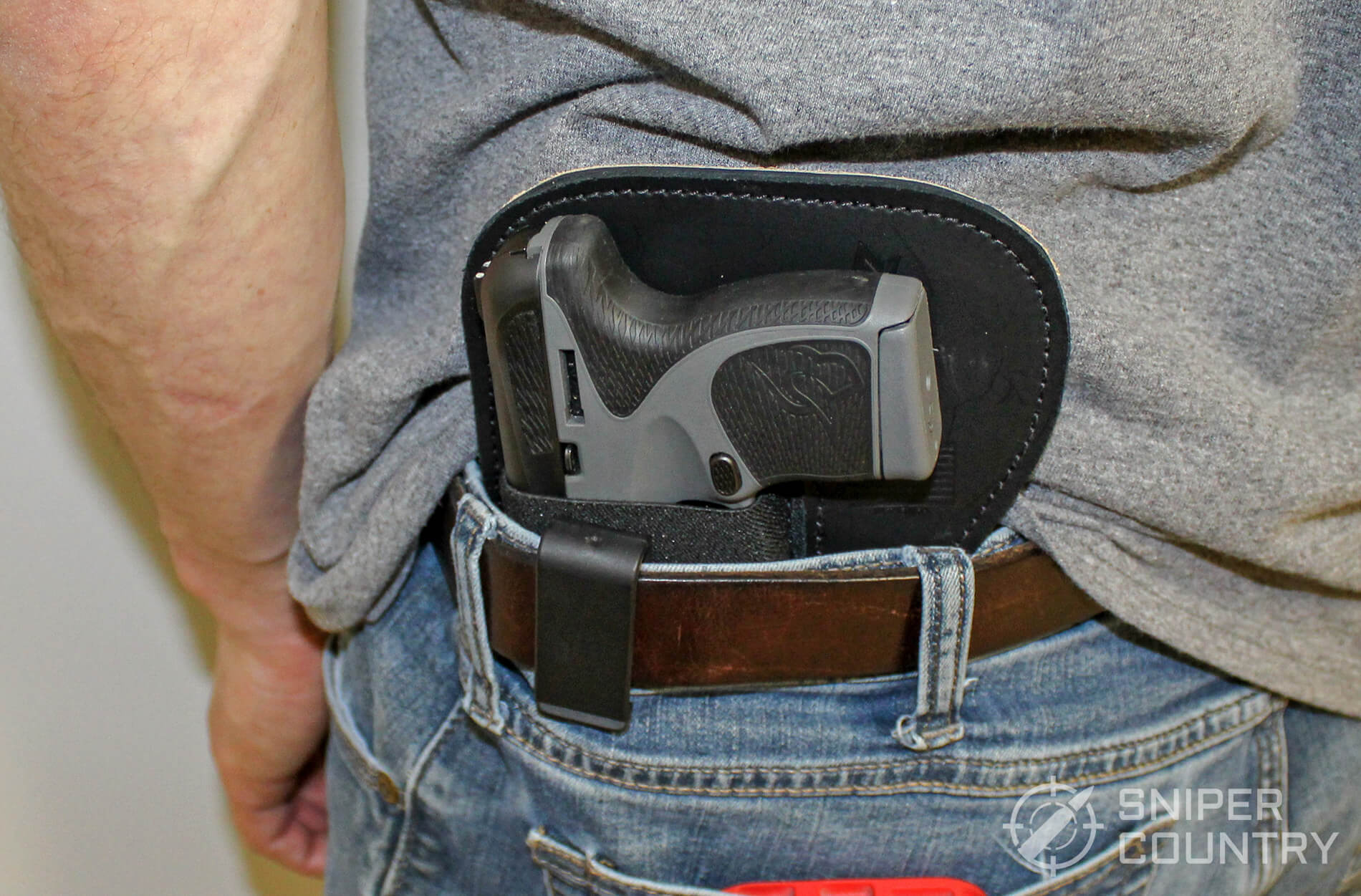 Here it is, and then with a hand on the grip…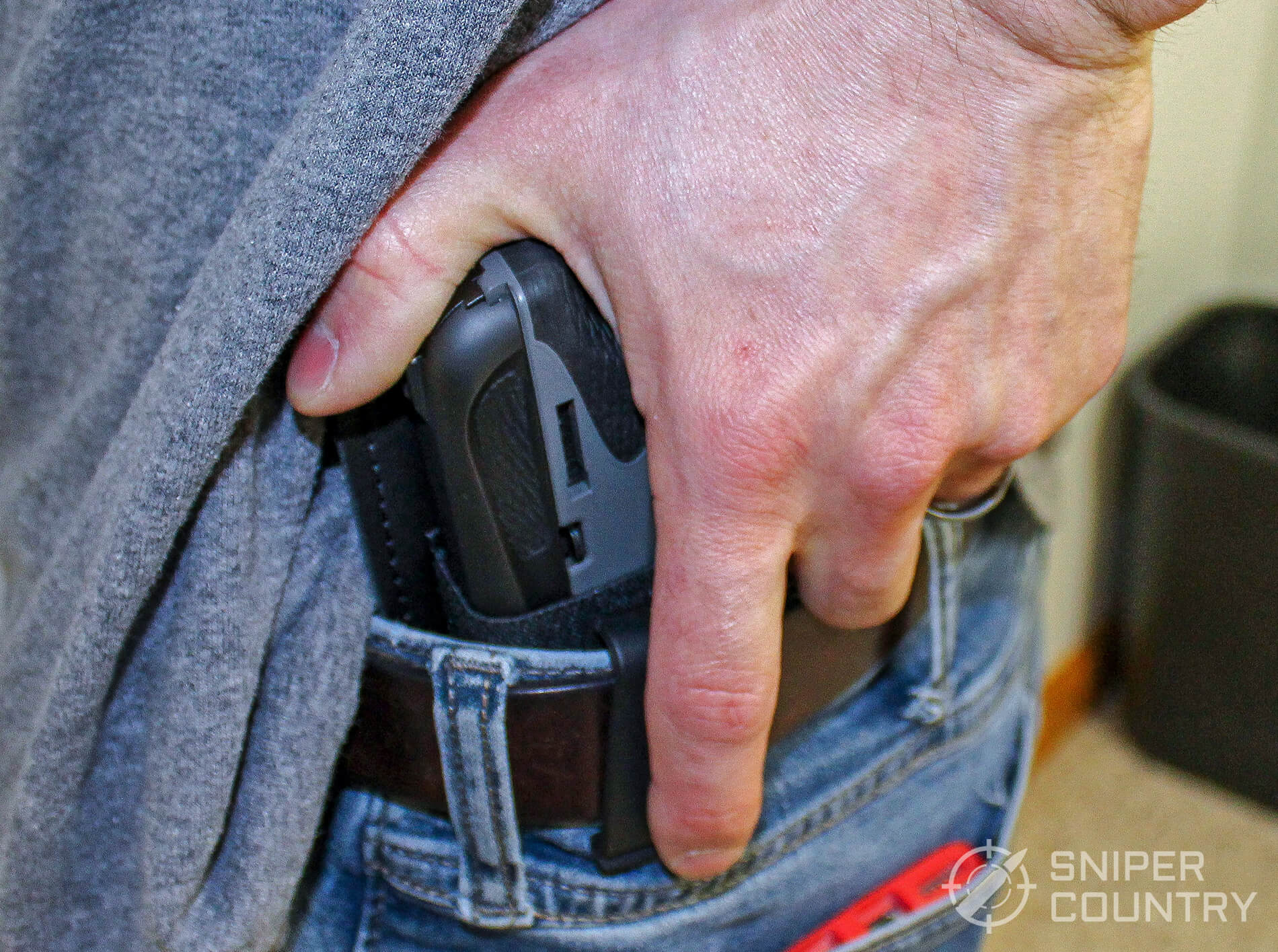 This is a very nice holster- it holds the gun tightly. It should fit any small-frame semi-auto.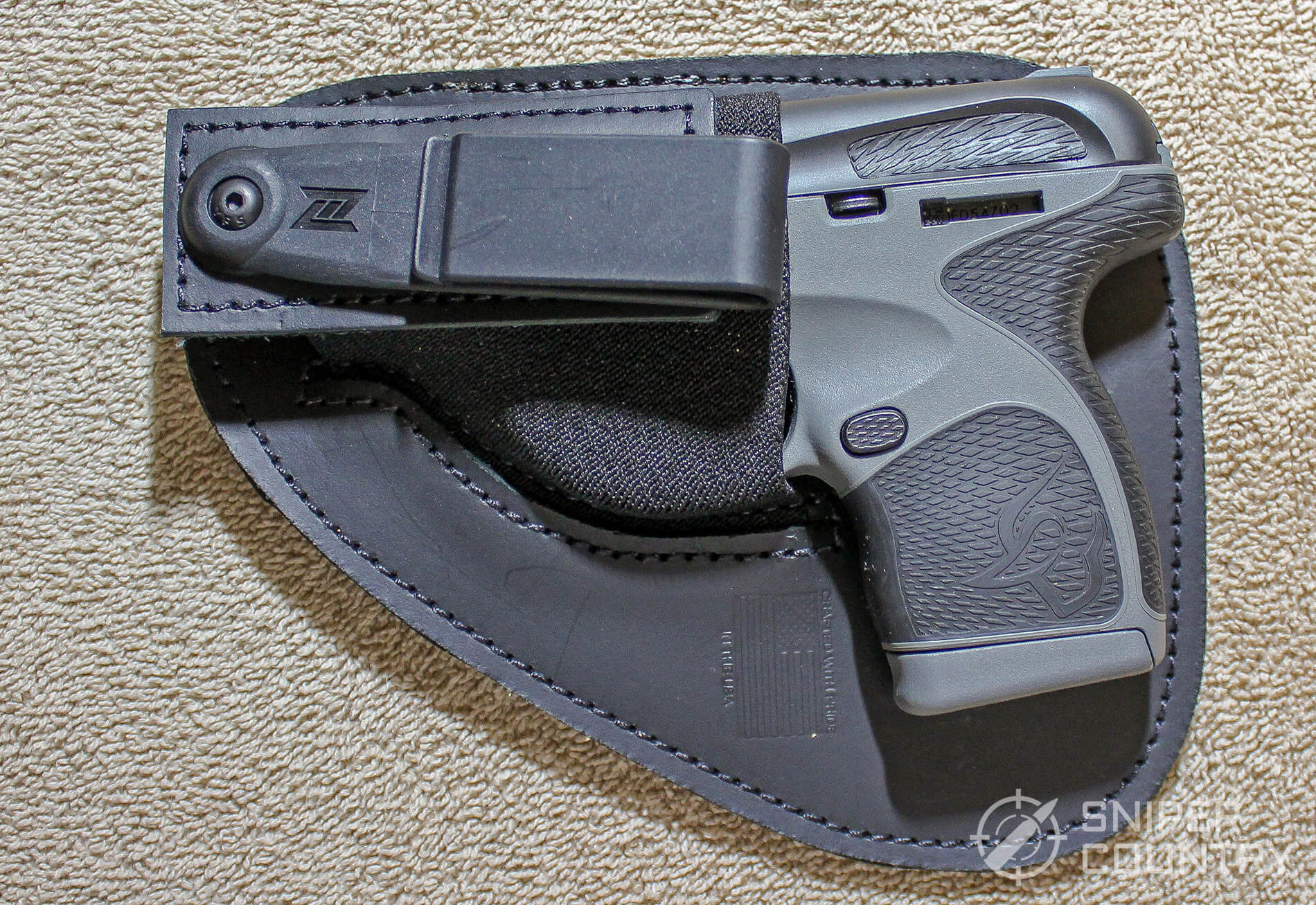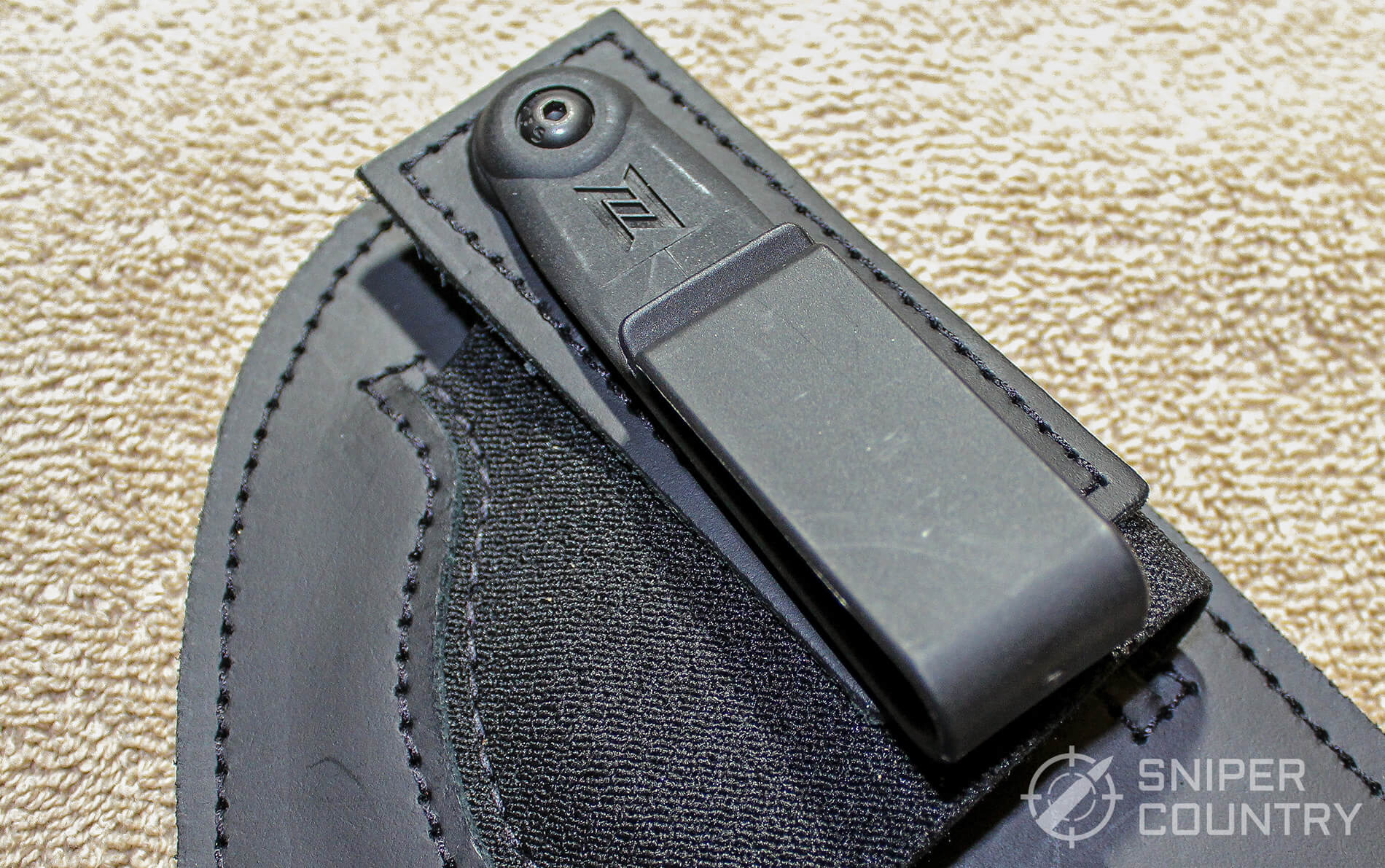 The Original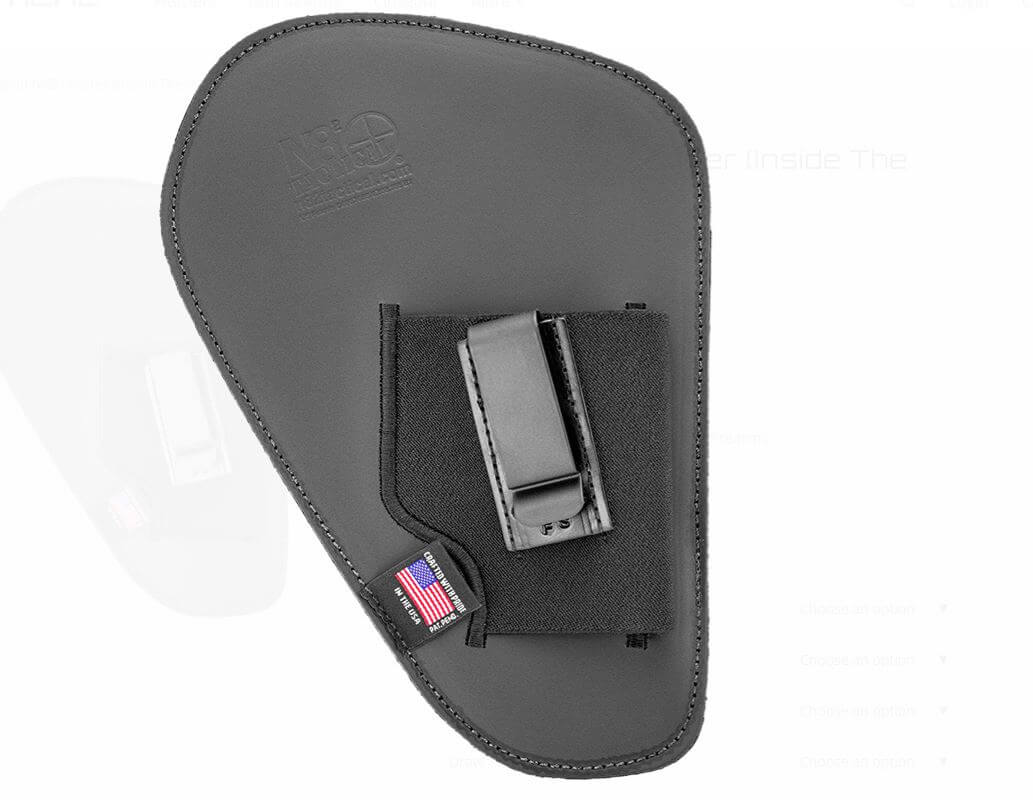 Same features as above, except the clip is different and the holster is larger. MSRP on the Original has been lowered to $31.96. It is made for 18 different brands/types of guns, with multiple models included for most of the brands. It available in either left hand or right hand, with or without a light/laser (19 different Crimson Trace models supported).
The Professional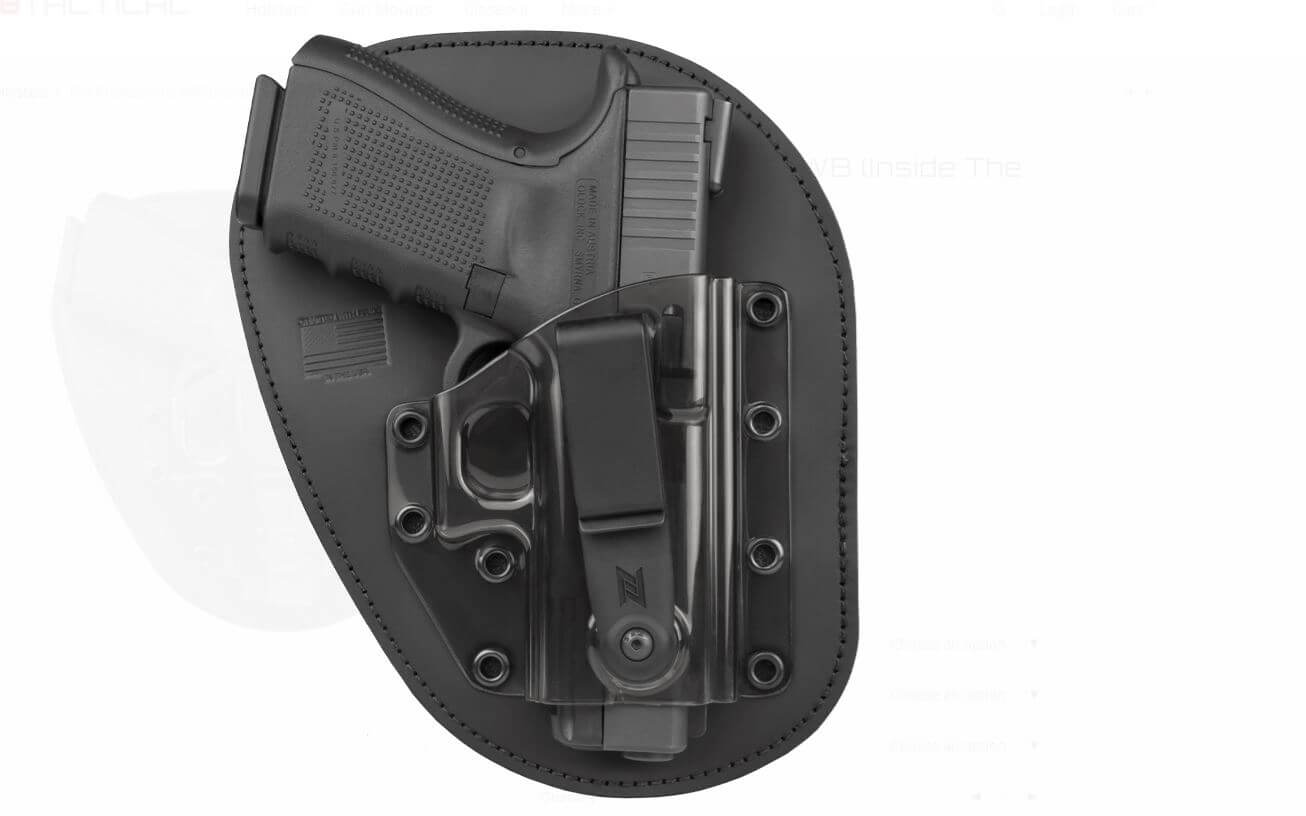 Most of the feature list is the same as above, except:
Firearm-Specific Polycarbonate Pocket
Secure Twist Release™ Retention System
Patent Pending LockDown Clip
Adjustable Cant
This is the only model of holster N82 Tactical makes that uses a translucent, rigid polycarbonate pocket for the gun to ride in. An interesting note…my son, who is used to wearing different holsters, said that this holster was the most comfortable IWB holster that he's had for his 1911…the suede backing really helps.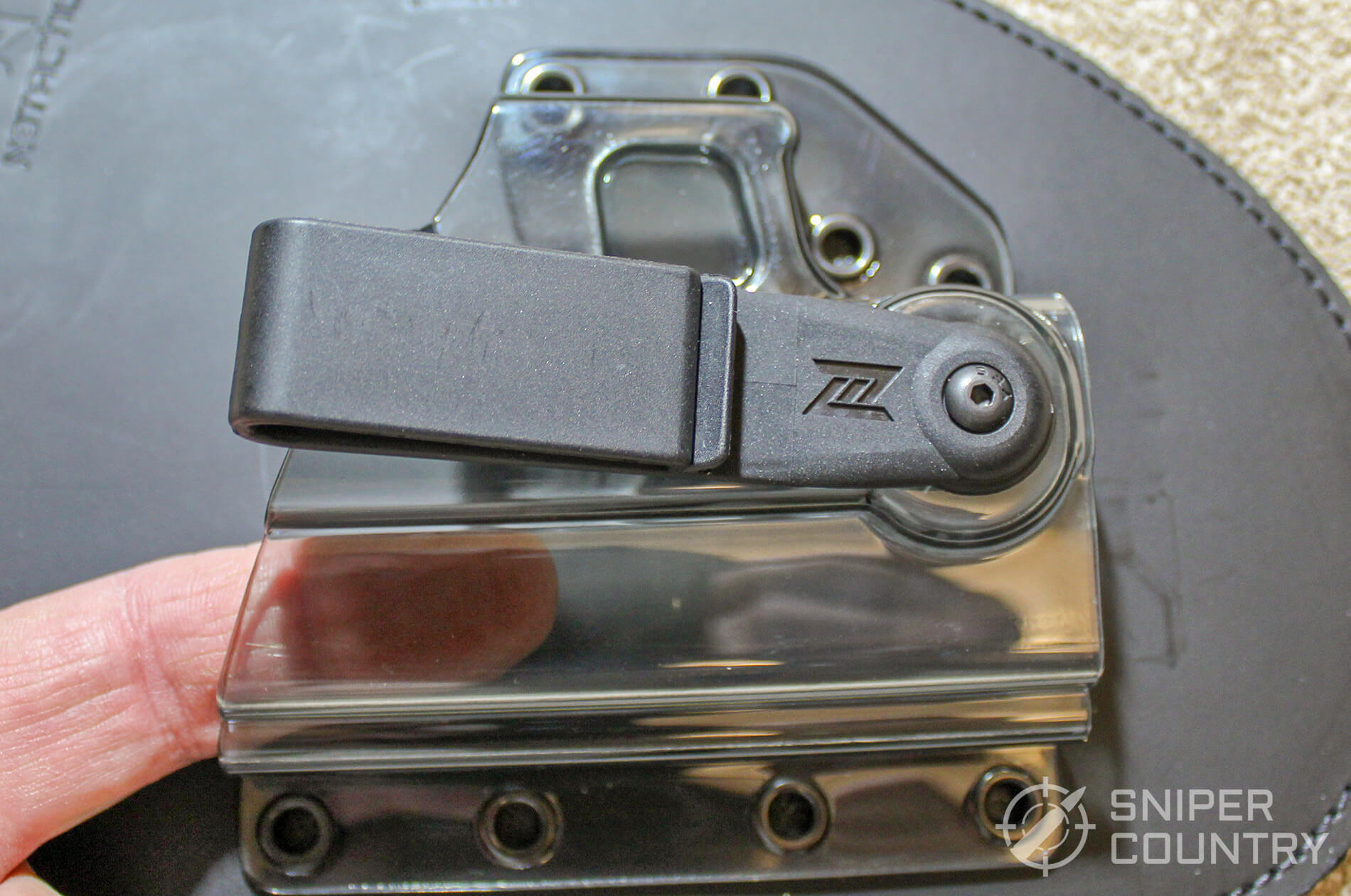 It is made for 14 different brands/types of guns, again with multiple models for most. MSRP is $54.95, and it available in either left hand or right hand. Lasers or lights are not available in this model. I ordered one for a 1911, right hand, and one for a Springfield Armory XD(M), left hand to test. Here are the photos…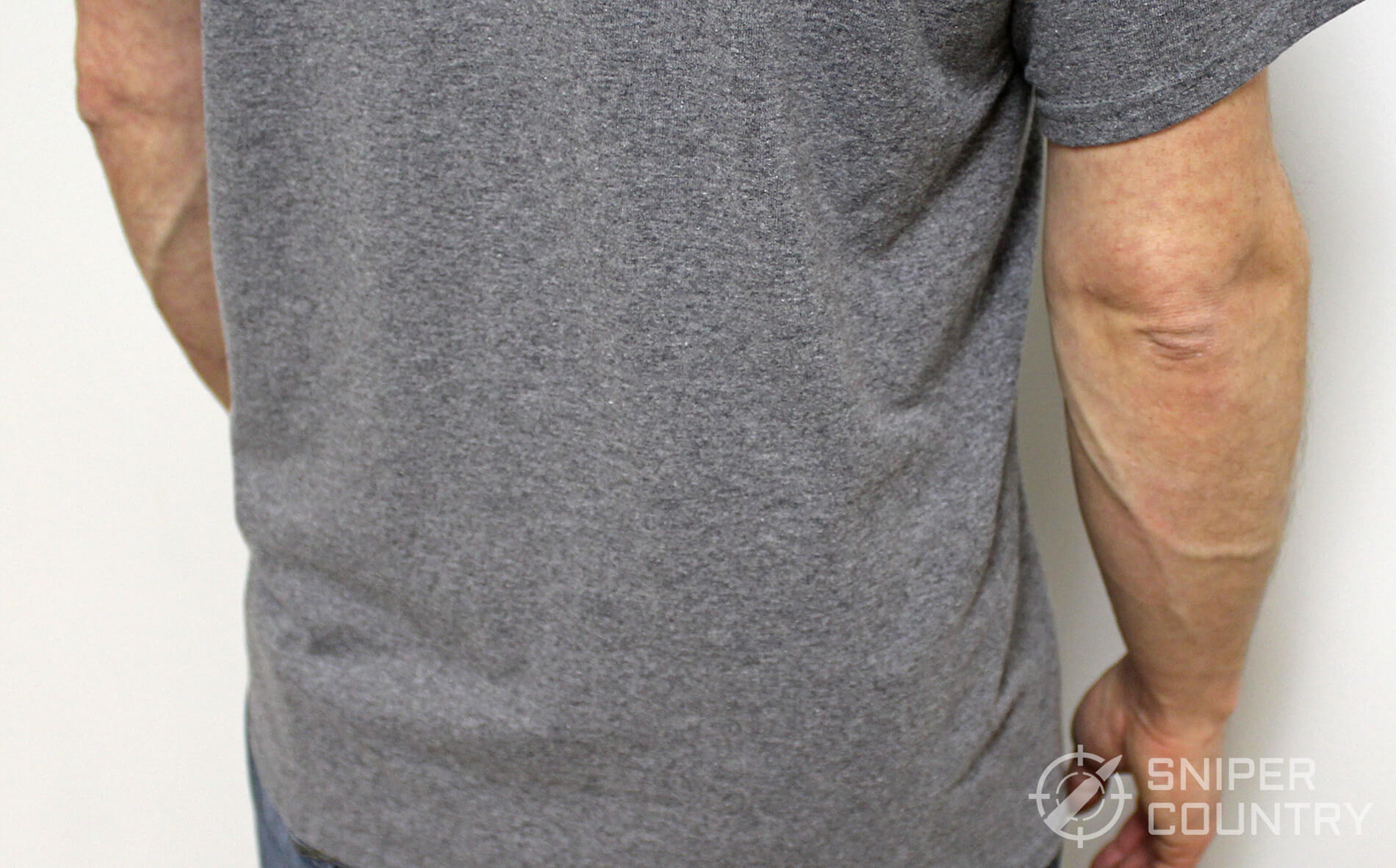 Full-size 1911 aboard…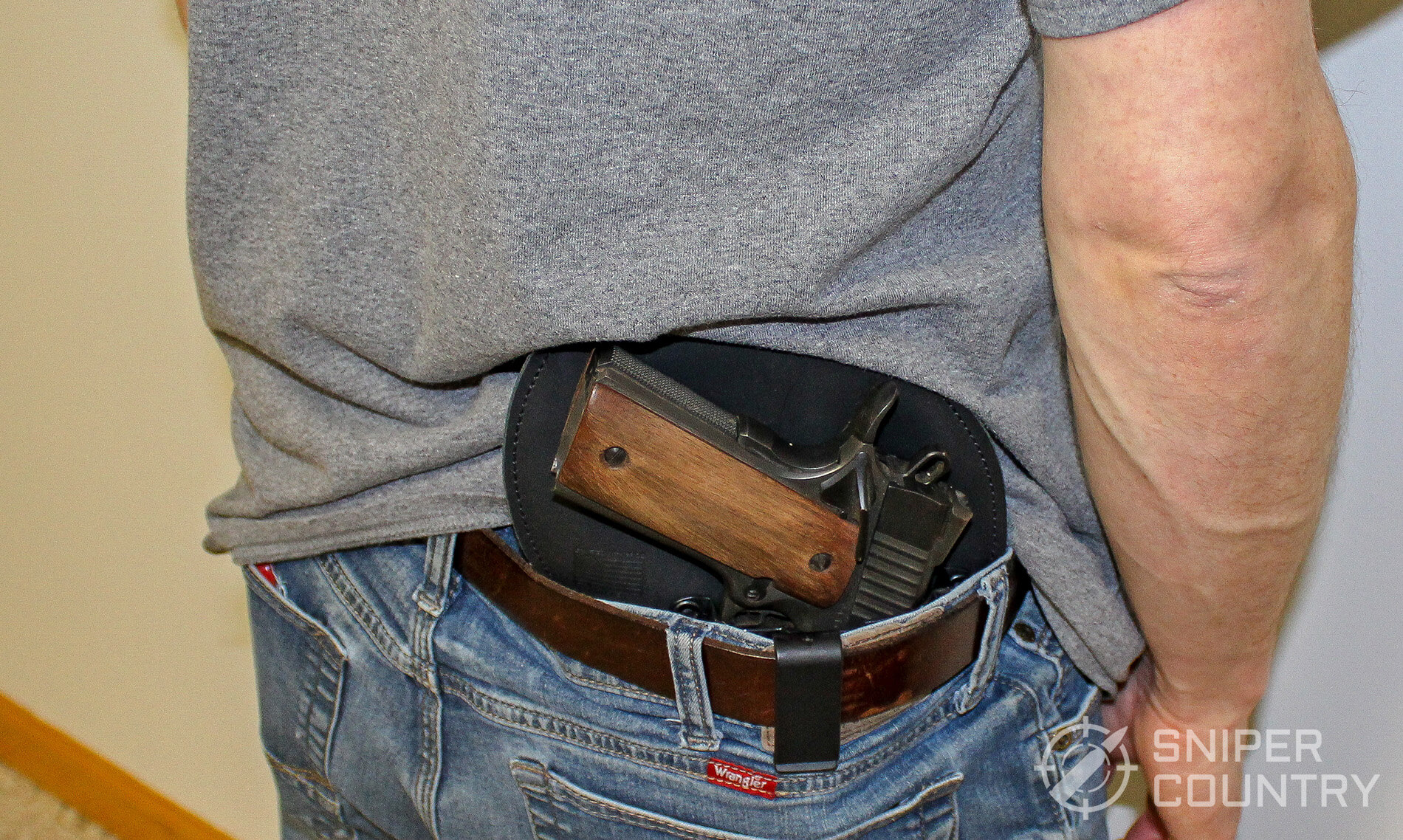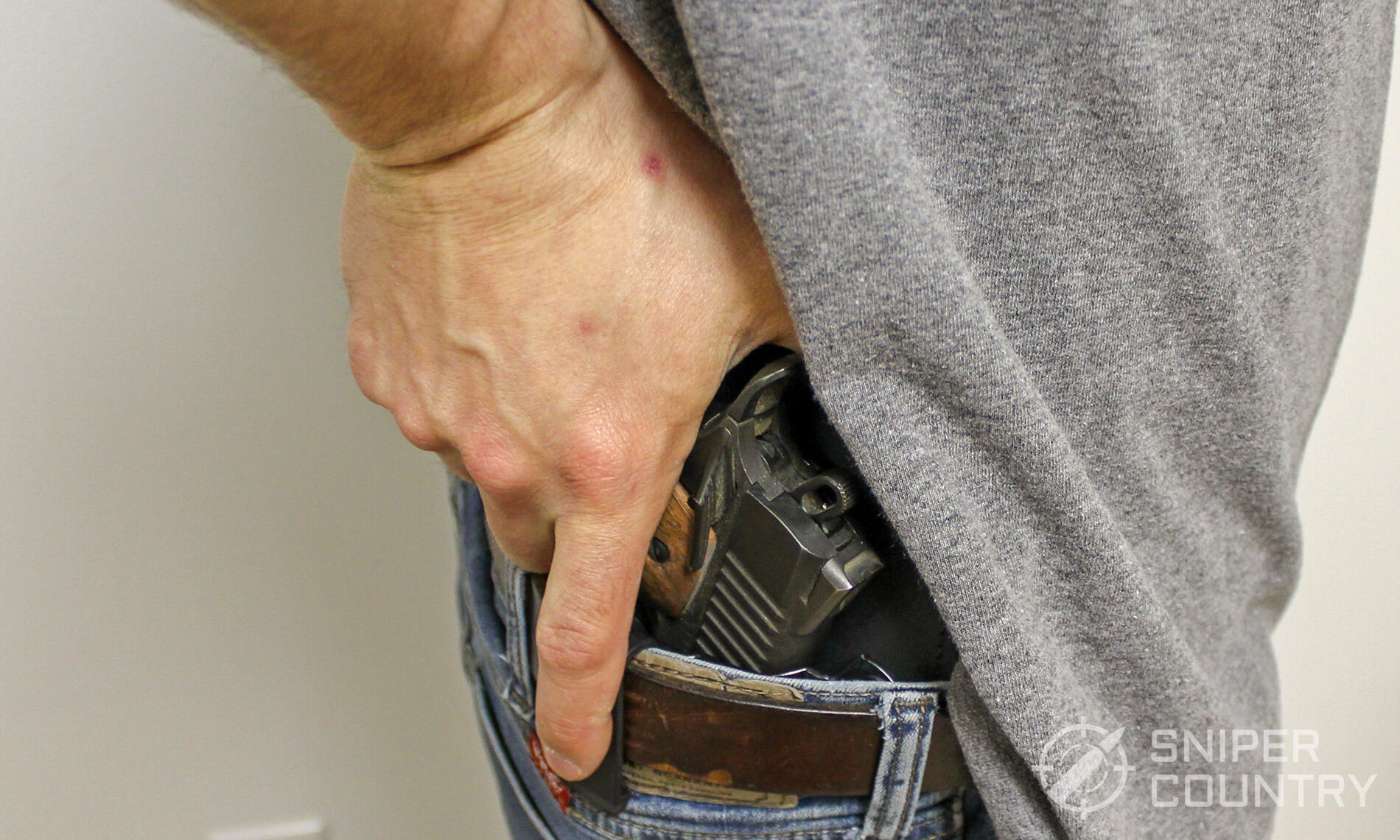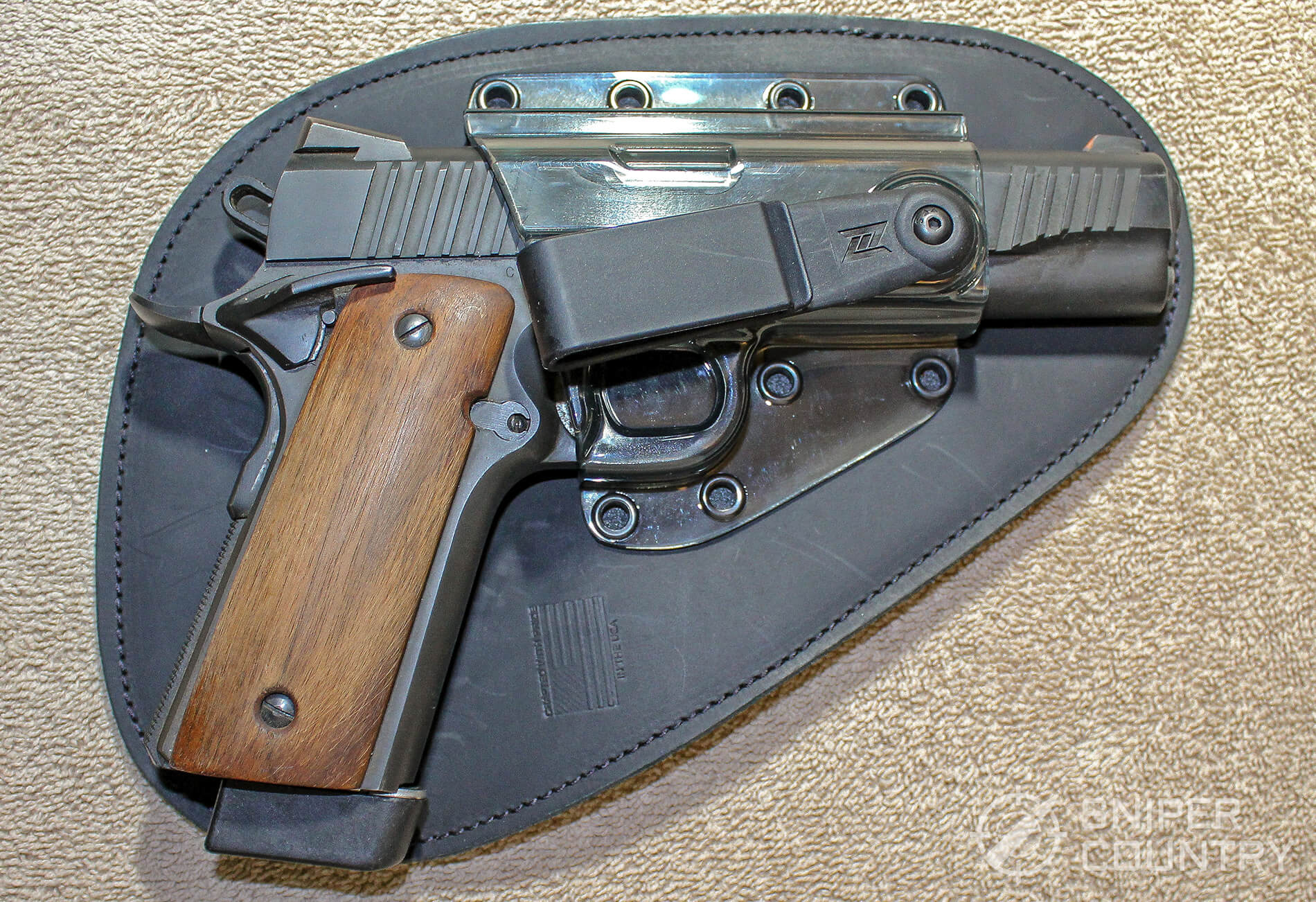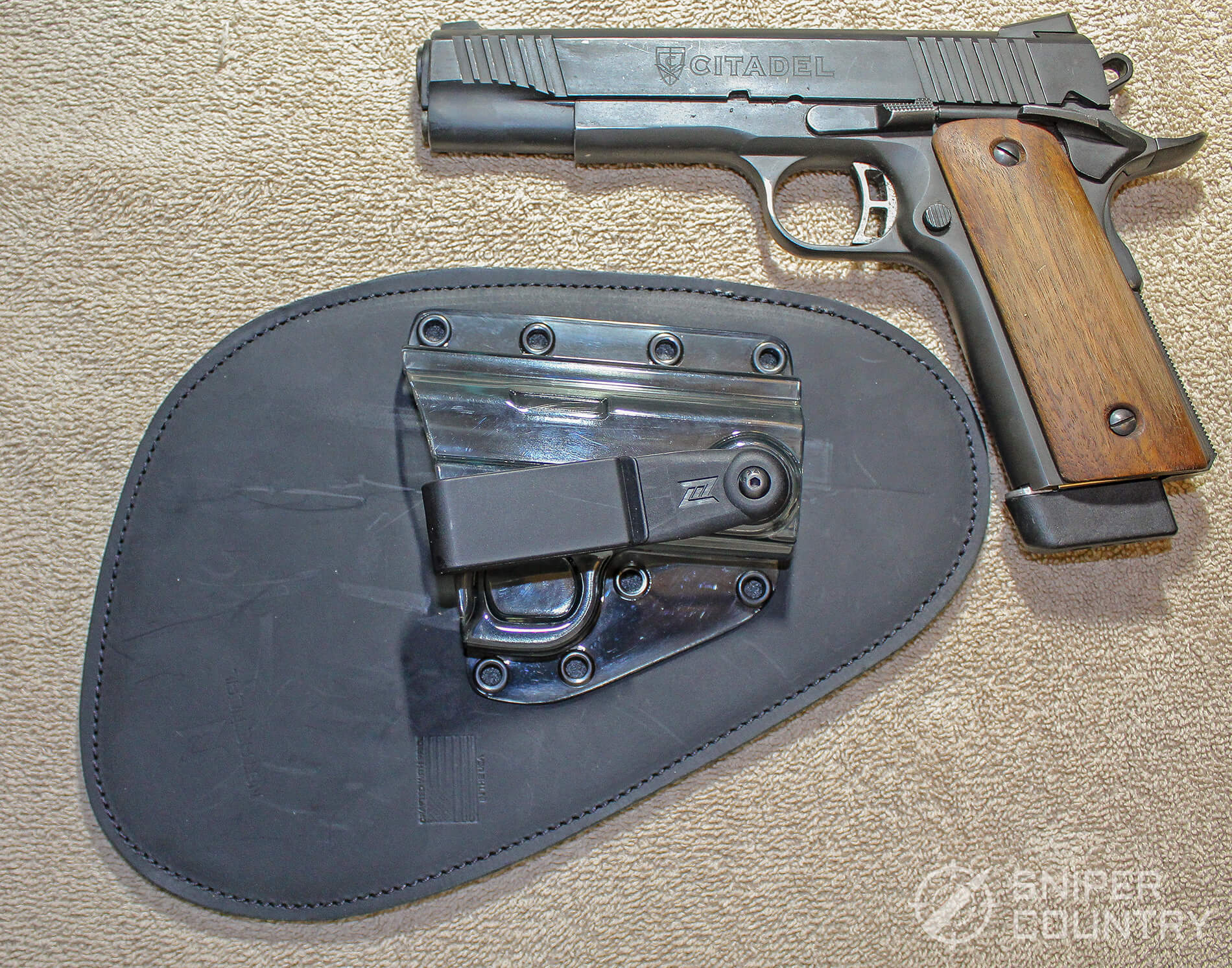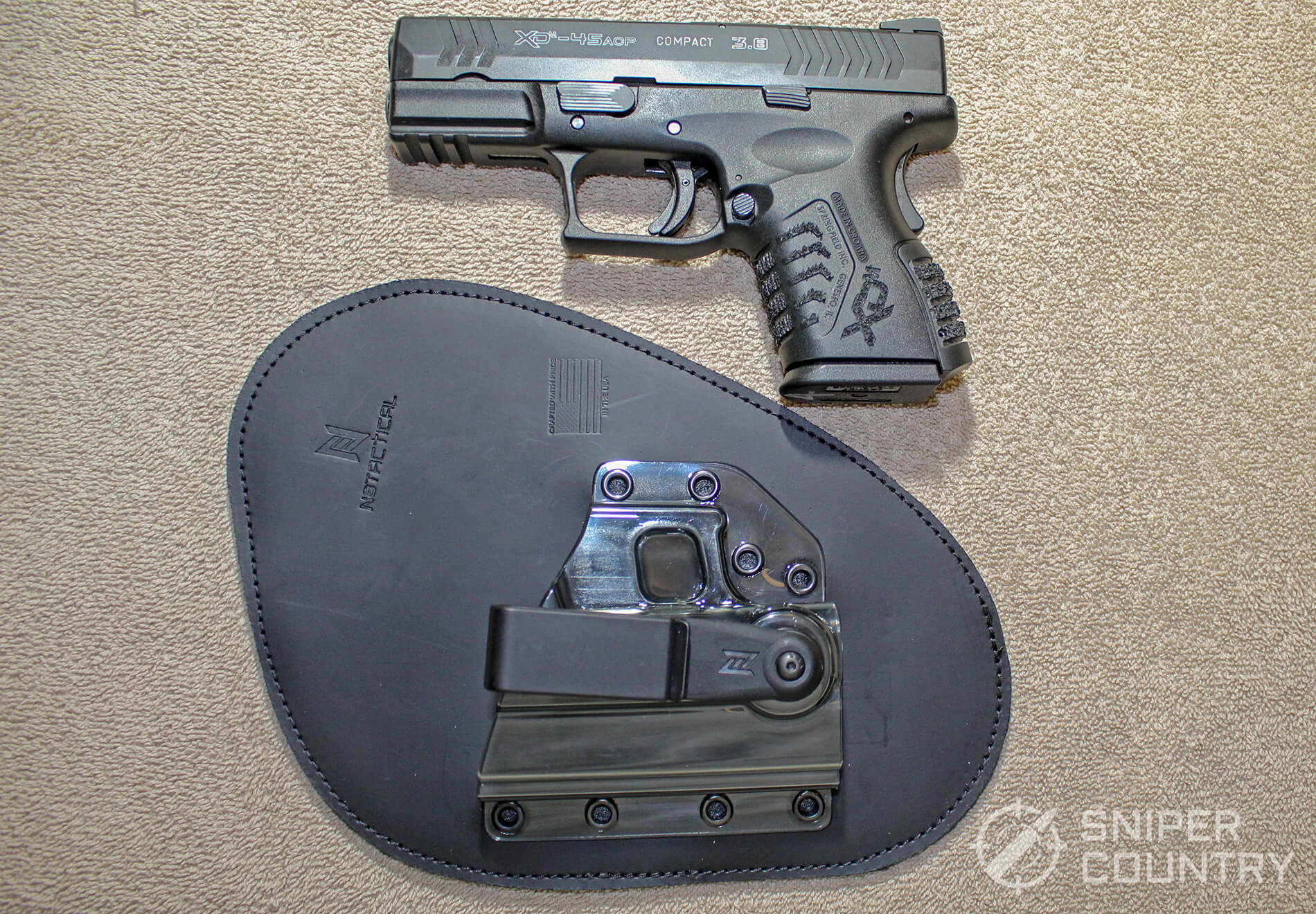 The Tuckable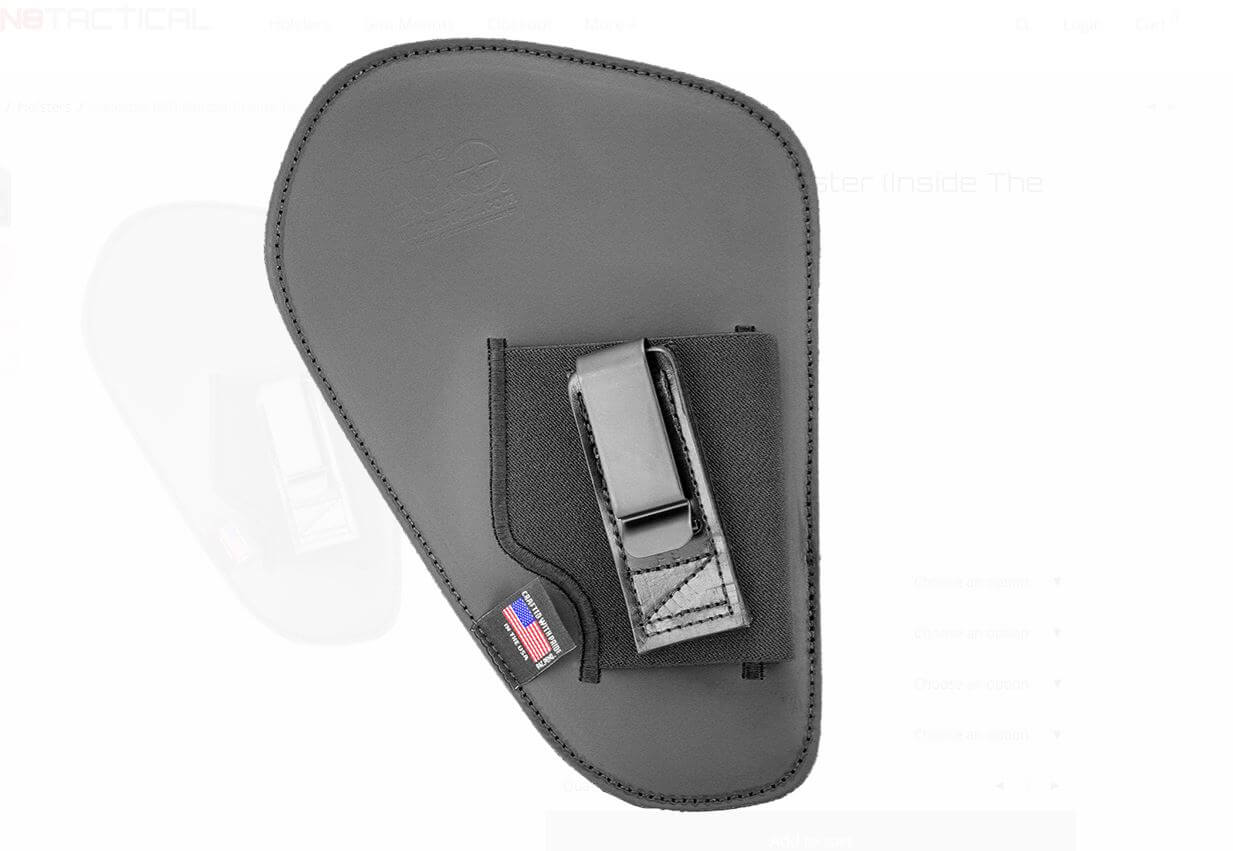 Same features as the OT2 above, except the clip is a different design. This model is made for 18 different brands/types of guns, with more than one made for most brands. The MSRP on this one has been lowered to $31.96, as well.
So, To Sum Up
I think one takeaway from this review might be that, although there are a whole lot of different holsters out there (especially IWB), there's always room for another quality holster that holds the gun securely, is comfortable to wear, and doesn't cost an arm and a leg.
If you are looking for an IWB holster for your semi-auto, give these holsters a look. You can check out their website here – you should do that. These holsters are quality, and are built to last – you can tell they were designed by folks who knew exactly what they wanted and wouldn't settle for less. Please leave a comment below if you have experience with these fine holsters. As always, shoot straight and be safe!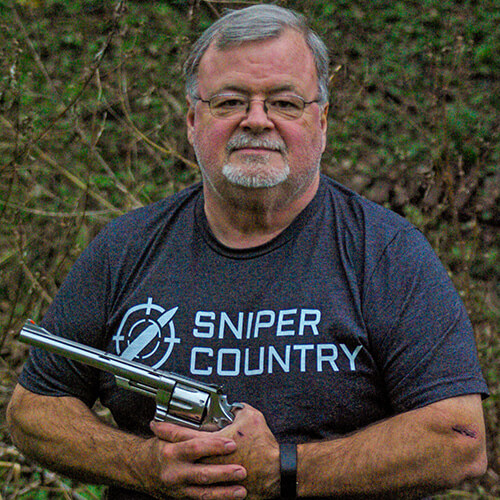 Mike has been a shooter, bullet caster and reloader for over 40 years. Never one to be satisfied with the status quo, he is often found at his reloading bench concocting yet another load. With a target range in his backyard and after 40 years of shooting, his knowledge of firearms and reloading is fairly extensive. He is married, with four sons and daughters-law and 8-and-counting grandkids.